In sports, football and cricket are the two most popular outdoor team games which are played across the globe. These two outdoor sports are very popular, especially among youngsters but very different in terms of playing style. 
One major difference between football and cricket is leadership. In football, the coach/manager plays a huge role in managing the team whereas, in cricket, the captain is the most important person who takes all decisions both outside and inside the field. This is the reason that in cricket captain is always a center of attraction whether it's a win or loss. 
In the rich history of cricket, many captains came and led their respective national teams. It's very hard to choose top cricket captains from different eras because captaincy depends on many factors or parameters. 
This is the reason that many cricket experts and fans always have so many debates or discussions on the best-ever captain in cricket. In this article, we will take a look at the top-5 captains in the history of cricket based on the two most important parameters i.e., 1. Success in multinational tournaments 2. Impact on the team. 
Let's have a look at the top 5 leaders in the game of bat and ball who made a huge impact through their leadership skills.
1.
Clive Lloyd (West Indies) –
1974 to 1985
Major Achievements:
1975 and 1979 World Cup win
Today's generation knows the West Indies as an average cricket team but there was a time when they completely dominated world cricket. Back in the 70s, one of the main reasons for their dominance and success was the leadership of Clive Lloyd. He captained West Indies in 74 tests (49%-win rate) and 82 ODIs (78%-win rate). He led the mighty West Indies which had many great players like – Sir Viv Richards, Michael Holding, Gordon Greenidge, etc. The most positive point of Clive Lloyd's leadership was holding so many great players together and leading the team with a competitive attitude. He led West Indies to two consecutive world cup victories (1975 and 1979) which is an incredible achievement for any captain.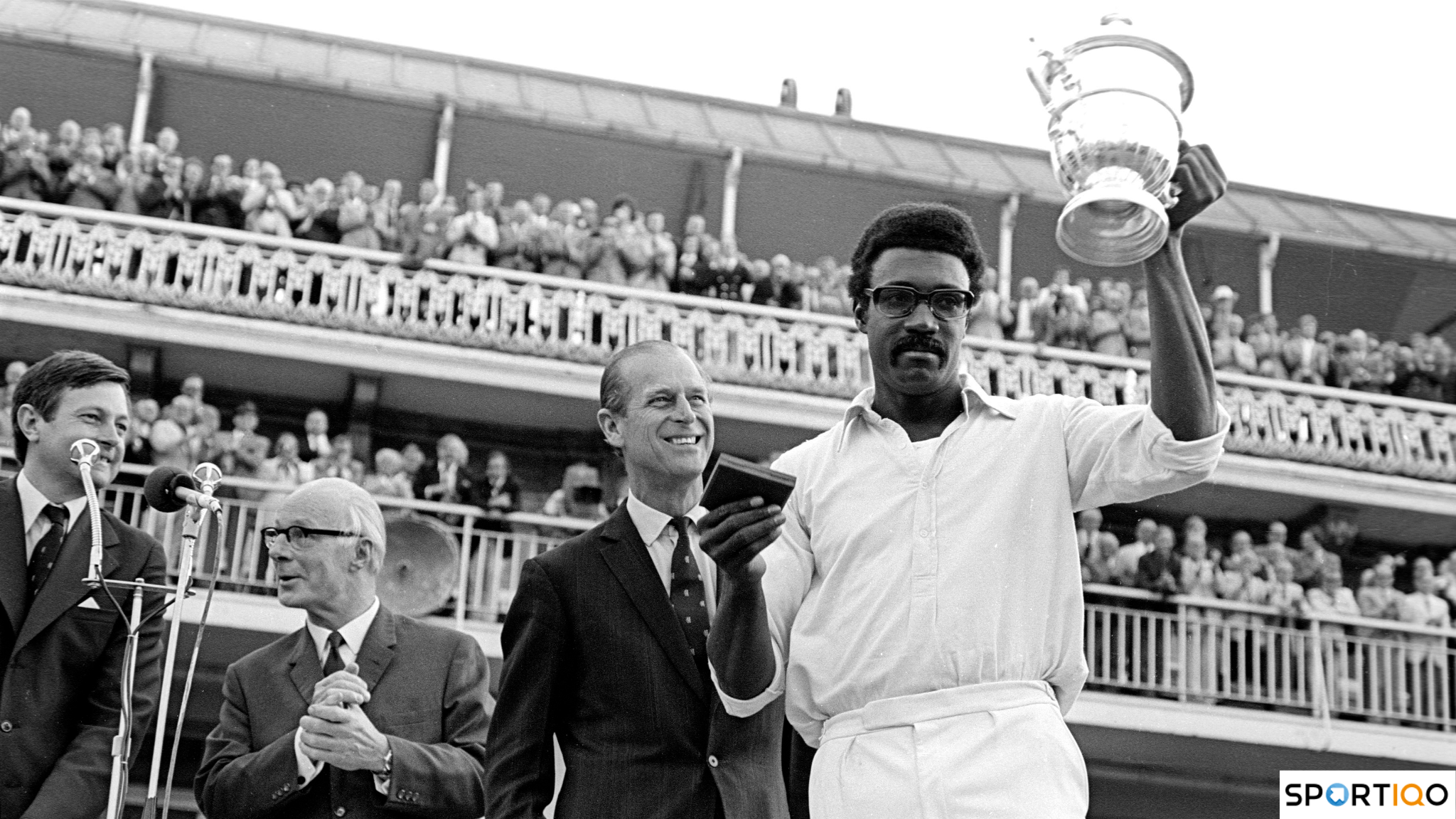 2.
STEVE WAUGH (Australia) –
1997 to 2004
Major Achievements:
1999 World Cup victory, 16 consecutive test wins
Australia has produced many great players and some good cricket leaders as well. The Australian cricket team is mainly known for its dominance in big tournaments. They have won five 50-over World Cups which is the most by any team. Australia's former skipper Ricky Ponting is the only cricketer who has won 2 ODI World Cups as captain but Steve Waugh is known as one of the best leaders for them in the game.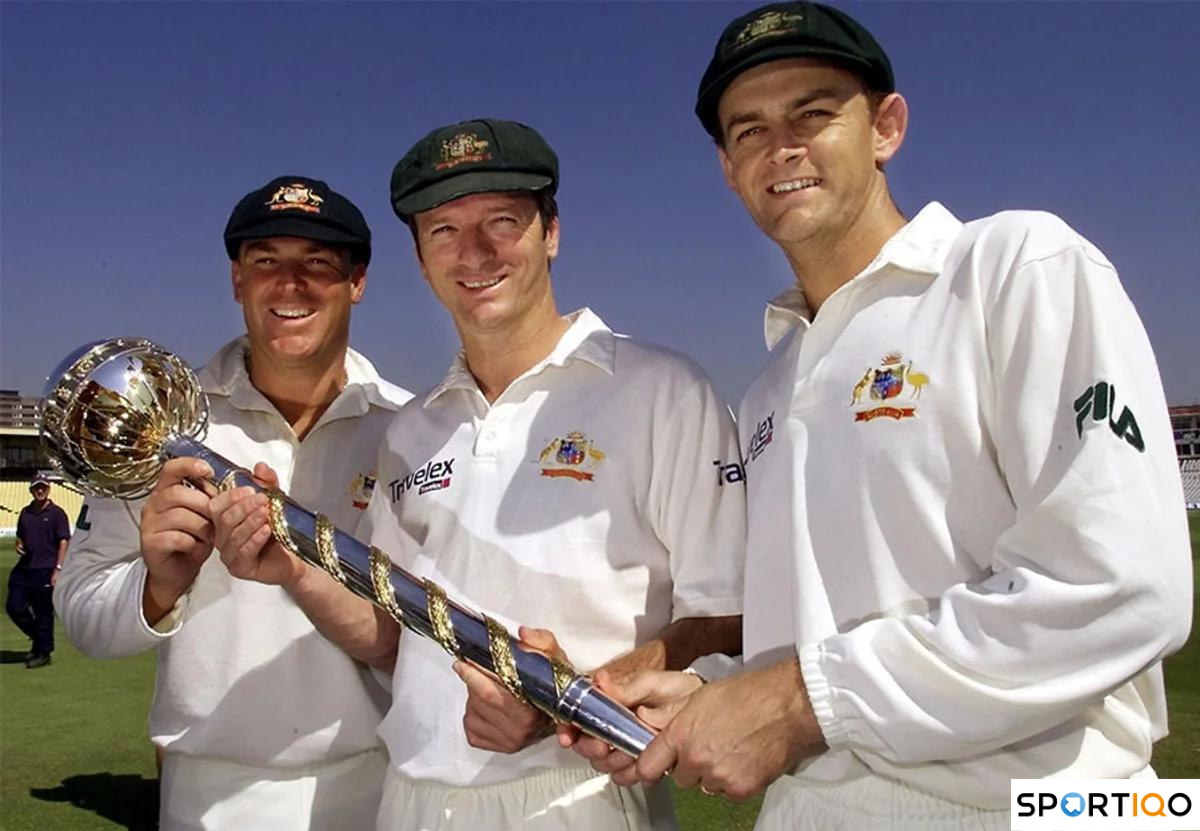 Waugh has captained Australia in 57 Test matches (65%-win rate) and 106 ODIs (72%-win rate). His 16 consecutive test wins as a captain is still a record to beat. Steve Waugh who's referred to as Tugger by his fellows was a team builder as per many cricket pundits same as what Sourav Ganguly did for the Indian cricket team. 
In terms of maximum wins and ICC trophies, Ricky Ponting is ahead of Steve Waugh but Ponting got a settled team of top performers when he took over the captaincy. Steve Waugh gave chances to many talented youngsters in his team who ended their careers as legends like – Matthew Hayden, Ricky Ponting, Adam Gilchrist, etc.  He won the 1999 ODI World Cup with his talented team where he stood up as a pillar for the team.
3.
IMRAN KHAN (Pakistan) –
1982 to 1992
Major Achievements:
1992 World Cup win
The world witnessed the leadership quality of Pakistan's former Prime Minister very early when he won the 1992 ODI World Cup after coming from the bottom. Imran Khan has led Pakistan in 48 Test matches (29%-win rate) and 139 ODIs (55%-win rate). He's largely known for his never die attitude. The 1992 ODI World Cup is the biggest example of his positive attitude and strong leadership where Pakistan was looking like a C-grade team in the first half and in the end, they won the tournament. Many of his teammates from the 1992 team gave all credit to Imran Khan for building confidence in the team to perform well. 
Rather than a World Cup win, the former Pakistani all-rounder is also known for grooming legendary players around him who were young at that time like – Wasim Akram, Waqar Younis, and Inzamam-ul-Haq.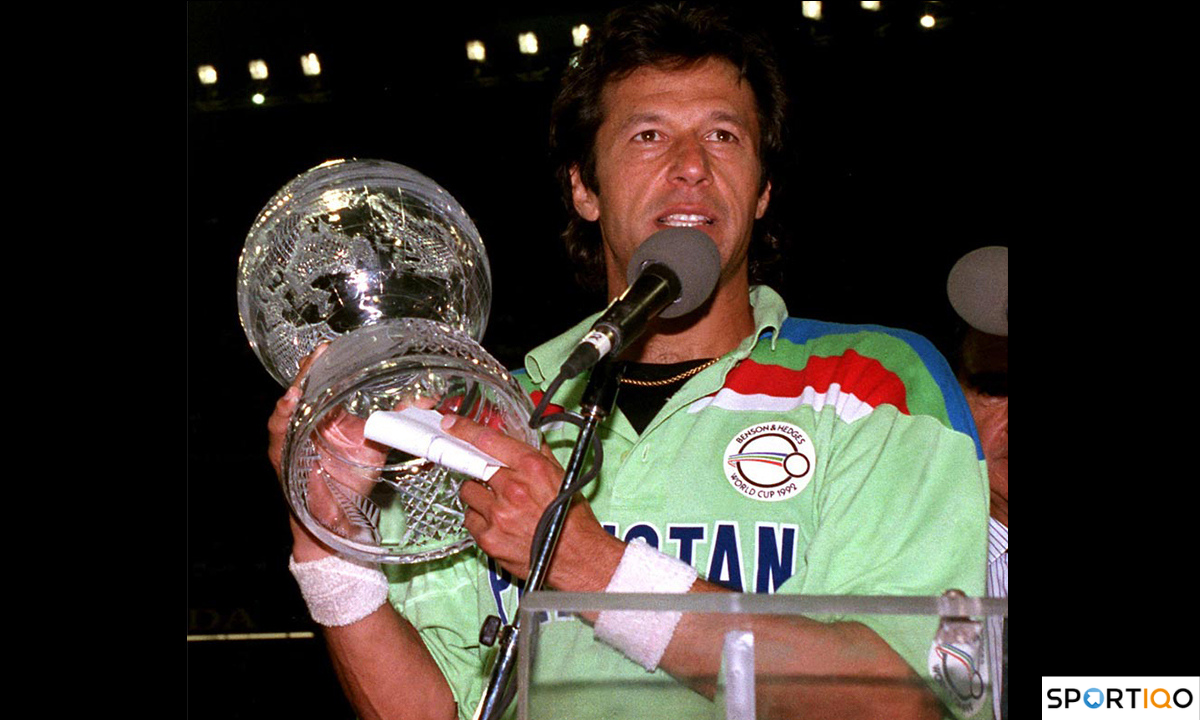 4.
MS DHONI (India) –
2007 to 2017
Major Achievements:
ICC 50-over World Cup, ICC T-20 World Cup, Champions Trophy, 2 Asia Cup Trophies, 4 IPL trophies
The Indian cricket team has produced many great skippers over the years but most people rate MS Dhoni as India's best-ever captain. He captained India's national cricket team for almost a decade (September 2007-January 2017) which is the most by any Indian cricketer. In Test cricket, captain cool led India for 7 years and in white-ball cricket for almost 10 years.
Dhoni captained India in 200 ODIs (60%-win rate), 72 T-20Is (59%-win rate), and 60 Tests (45%-win rate). 
In Test cricket, he is not considered India's best captain because under his leadership India lost 2 back-to-back Test series in England and Australia without winning a single match. In the longest format of the game, his biggest achievements were taking the team to the No.1 position in the ICC rankings for the first time in history, a series win in New Zealand, and a remarkable record on home soil as captain. 
In white-ball cricket, people admire him a lot because of his tons of achievements, especially in the ODIs. He is the only captain in cricket history who has won all major ICC tournaments (50-over World Cup, T-20 World Cup, Champions Trophy). It's very hard for any captain to achieve this record. Other than ICC tournaments, Dhoni also managed to win 2 Asia Cups, various tri-nation tournaments, and 4 IPL trophies.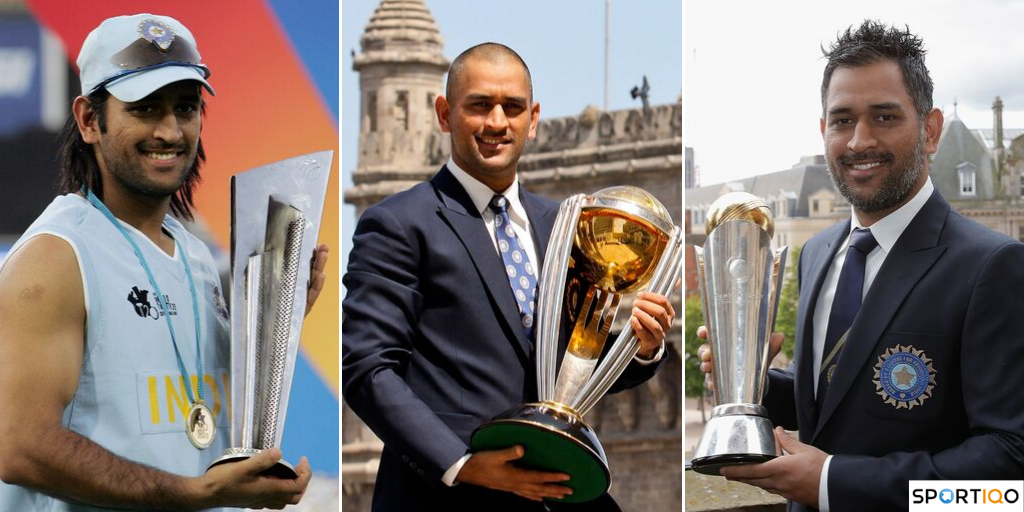 The former Indian wicket-keeper has taken many brave decisions in the past which made him one of the best captains in world cricket. In 2008, dropping some seniors from the ODI setup was one of the brave decisions which came out as a good decision. India won the 2011 World Cup with the combination of both experienced and young players like Kohli and Raina. 
Dhoni is also remembered for his ability to win crunch games and important moments in the match. It's the beauty of Dhoni's leadership that India's transition happened smoothly after the retirement of many senior players like – Sachin, Dravid, Laxman, Dravid, etc. Dhoni gave chances to many young cricketers like – Kohli, Dhawan, Rohit (as opener), Jadeja, Ashwin, and many more. He took the team to greater heights with senior players (before 2011) and juniors as well (after 2012). Even now, many current captains try to implement Dhoni's style of captaincy and also learn his tactics on the field.
5.
EOIN MORGAN (England) –
2015 to 2022
Major Achievements:
ICC 50-over World Cup, Finalists in T-20 World Cup
An Irish-English cricket player has captained England's cricket team in white-ball formats. Eoin Morgan led the English team in 126 ODIs (65%-win rate) and 72 T-20Is (60%-win rate).
All the cricket fans and pundits believe that Eoin Morgan changed limited-overs cricket forever through some of his great decisions as a leader. In the 2015 ODI World Cup, England saw their worst time in limited-overs cricket where they lost to Bangladesh and did not even qualify for the Quarter-finals. 
After this shock, England's white-ball cricket changed forever. Eoin Morgan took some hard decisions– including stroke makers in the ODI and T-20 teams and dropping a solid batsman like Joe Root from the T-20 team as he's a little slow with his strike rate. 
These decisions gave positive results and England won the 2019 ODI World Cup. They also played quality cricket in the T-20 World Cups after the year 2015. This all happened because of their positive and attacking approach while batting. Now, all other teams are trying to play limited-overs cricket with the same approach that Morgan implemented in England's cricket team, a long time ago.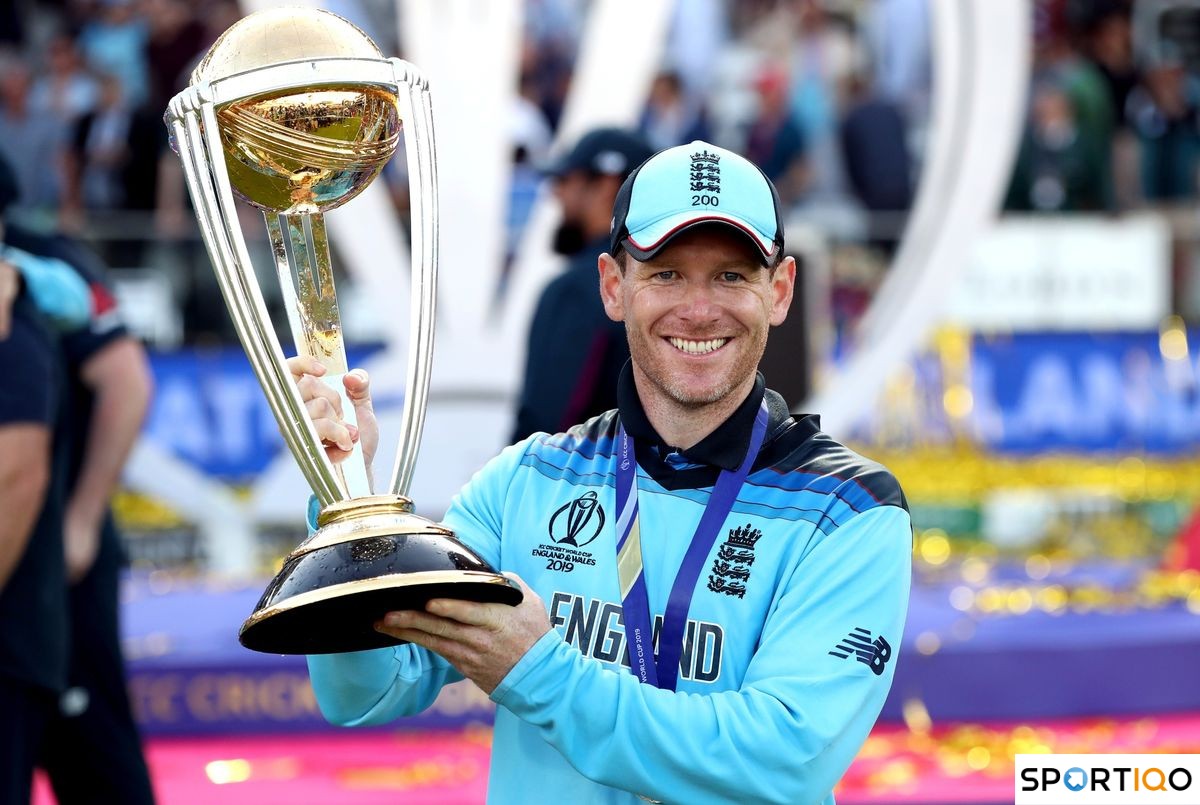 Conclusion: We tried to find out the best-ever captains in the history of cricket on the basis of their ability to win big tournaments and their impact on the team. There are some captains like – Sourav Ganguly, Ricky Ponting, Stephen Fleming, Arjuna Ranatunga, Graeme Smith, etc. who failed to make the list because of some limitations. As per our considered parameters, Clive Lloyd, Steve Waugh, Imran Khan, MS Dhoni, and Eoin Morgan are the best-ever captains in cricket history.
FAQs:
Who's better Indian captain, Ganguly or Dhoni?
Ans: It's very hard to choose between both of them as they made a huge impact on Indian cricket through their captaincy. In terms of records and success in big tournaments, Dhoni is ahead of Ganguly but at the same time, Sourav built a young team from the bottom. Dhoni did the transition very well. Hence, MS Dhoni is ahead of Sourav Ganguly in terms of captaincy.
Who's the best captain between Ricky Ponting and MS Dhoni?
Ans: Both Ponting and Dhoni are known for winning big tournaments as captains but the only difference between them is that Ponting won the World Cups with a settled (almost the same) team while Dhoni won each ICC trophy with a different set of players.
Was Steve Waugh a good captain?
Ans: Yes! He's known as one of the greatest captains in cricket for Australia. Steve Waugh won the 1999 ODI World Cup as captain. He also holds the record for most consecutive test wins (16 wins) in Test cricket. Waugh built a team of youngsters later who became legends of the game like – Warne, Gilchrist, Ponting, etc.