A cricketer is labelled world-class based on his consistent stats across global events such as World Cup. World Cup 2019 was hosted by England. One must expect openers to dominate the chart of most runs in World Cup 2019 due to batting-friendly English conditions. The tournament format was a Round-robin contest between the best 10 teams in the world.
The tournament format was a round-robin contest between the best 10 teams in the world. Host England won the world cup against New Zealand in a nail-biting super-over win.
Let's talk about 10 batters who dominated world-class bowlers and scored the most runs in the World Cup 2019!!!
Rohit Sharma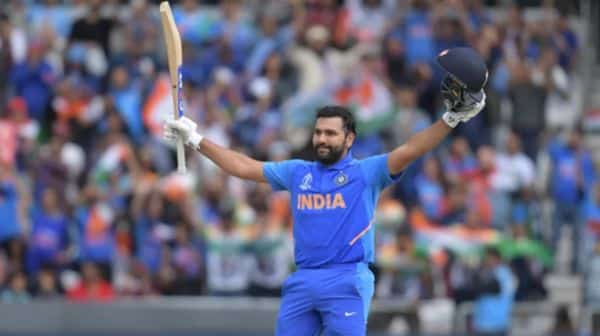 Team India batting sensation Hitman "Rohit Sharma" tops the list of most runs in the World Cup 2019. His champion run of form throughout the tournament proved vital for his side as team India topped the points table in the group stage. Rohit scored 648 runs with an unreal average of 81.
His best of 140 runs was scored against arch-rivals Pakistan, which helped his side to get a comprehensive win. His classy knock included 14 fours and 3 sixes. During the 2019 World Cup, Rohit also scored the most tons (5) in a single campaign.
The other four tons came against a world-class South African bowling attack, a dominant England side, Srilankian lions, and Bengal tigers. He dominated fast bowlers mostly but was equally good against spin too.
Hitman's pull shots were the highlight of his sensational performance during the World Cup campaign. But unfortunately, Rohit failed to replicate his group stage performance in the semi-final, as he scored just a single against New Zealand.
And Alas! With Rohit failing, India's hopes to lift the world cup shattered as New Zealand defeated them in a low-scoring match. Nonetheless, Rohit Sharma lit up the 2019 World Cup with his batsmanship. 
David Warner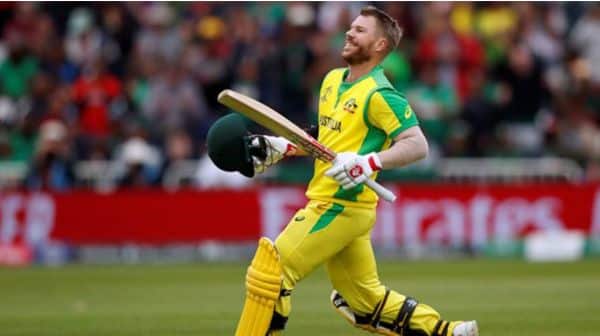 Australian opener David Warner is second on the list of most runs in World Cup 2019. He scored a total of 647 runs with an impressive average of 71.88. Warner scored a total of 3 centuries and 3 fifties during this campaign.
His best score of 166 off 147 balls came against Bangladesh. In that match, Australia posted a massive total of 381. His stylish knock included 14 fours and 5 sixes. Bengal bowlers were taken to the cleaners by Warner as they failed to trouble him.
His other two tons came against a decent Pakistani bowling attack and a brisk South African attack. When Warner scored, Australia were getting comfortable wins. When he struggled to be on the scoresheet, Australia went into deep trouble.
Like Rohit, Warner failed to continue his form during the semi-finals as Australia lost comprehensively against England. He was middling well until he edged one to the keeper off Woakes' bowling. He was out on 9 off 11 balls. 
Shakib ul Hasan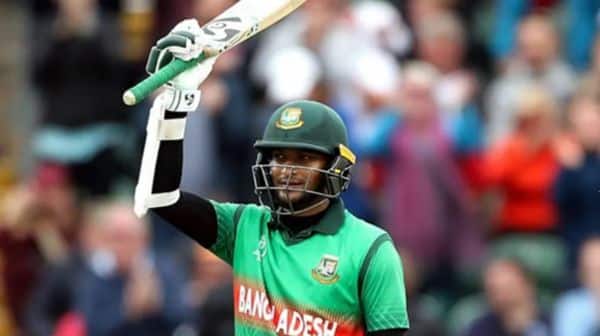 If one Player stood out against the rest, it was Shakib ul Hasan. A flamboyant all-rounder consistently scored against every side he played. He would have quickly taken his side to the knockout stage if he had found support from the other end.
Bangladesh Legend "Shakib ul Hasan" scored 606 runs with the highest average of 86.57. In the 8 matches he batted, he scored 5 fifties and 2 centuries. Both dominating knocks of 121 and 124 against England and West Indies, respectively, were equally good.
A complete all round World Cup campaign for Shakib helped Bangladesh earn the fans' respect. His lofted cover drives to spinners and pull shot over mid-wicket to pacers were highlights of his every inning.
Of all the innings he played, only once he failed to convert a good start into a fifty (he scored 41 off 41 against Australia). Indeed! World Cup 2019 made Shakib ul Hasan the best all-rounder of this generation. 
Kane Williamson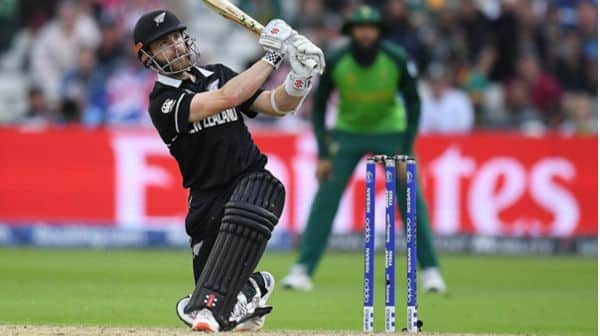 Eye-pleasing "Kane Williamson" comes forth in the list of the most runs in World Cup 2019. Come to the world cup, reach the best of Kane Williamson's batting. He scored 578 runs with a brilliant average of 82.57.
Kane scored two centuries and two fifties during the campaign. Both his centuries were equally good, but his ton against South Africa under testing conditions stands out. He was a lone warrior during the run chase and finished the match by hitting six in a nail-biting finish.
His other ton of 148 off 154 against the Windies came at a crucial time, too, when his team had lost both openers on the first two balls of the match. Had they lost this match, NZ would have been out of the semi-final race.
Although his strike rate was a bit low compared to the rest, he was the sound anchor that helped the likes of Guptill and Munro to dominate the opposition, with all-rounders providing the finishing touch.
His consistent runs and captaincy helped New Zealand reach their second World Cup final in succession. Unfortunately, luck wasn't in their favor as they lost a close final. Due to an outstanding run of form, Kane Williamson was adjudged the Player of the Tournament.
Joe Root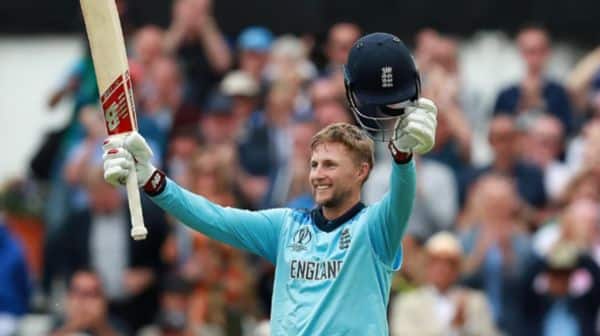 England's modern-day great and world cup winner, Joe Root, was world-class during the campaign. It was his inspirational run of form that helped the England side to clinch their first-ever World Cup.
Joe Root's anchor role helped Jason Roy to play freely and dominate the bowlers. It won't be wrong to say that Joe Root was the central pillar of the World Cup-winning run of the English side. He scored 556 runs at an average of 61.77. He scored two tons and three fifties.
Joe Root played like a true class, while other batters around him brutally dominated the bowlers. Joe Root is a true example of the importance of having an anchor role in modern cricket.
One of his tons came in a losing cause where the English side was on to chasing down the highest-ever total in the cricket World Cup until Pakistan's Shadab Khan removed him—Root's century helped England get a comfortable win against West Indies.
He scored a not-out 49 against Australia in the semi-final to get an easy win. The tournament's highlights were Joe Root's cover drive, backfoot punch, and sweep shots. 
Jonny Bairstow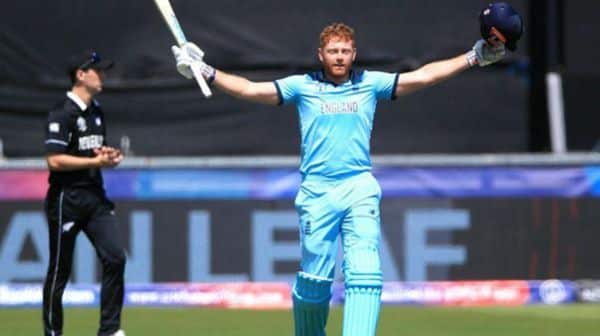 English openers dominated the World Cup, and one of them was Bairstow. His fast hands helped him play shots all around the ground. He looked classy, especially when he hit sixes down the ground.
Jonny Bairstow scored 532 runs with a decent average of 48.36. He scored two tons and two fifties. Jonny hit eleven sixes as a whole. In a crucial world cup match against India, he scored a brilliant 111 off 109 balls to help his side get a dominating win and book their place in the semi-final.
During the semi-final and the final, Bairstow's good starts helped England to bat smoothly through the innings. Jason Roy easily dominated bowling attacks because Bairstow held the other end.
World Cup 2019 was a breakout year for him in limited-overs cricket, as he was considered a good test match batter before that. When he got out on a duck during the tournament opener against South Africa, he needed to step up for his side.
Since then, he continued playing essential knocks instrumental in England's world cup campaign. 
Aaron Finch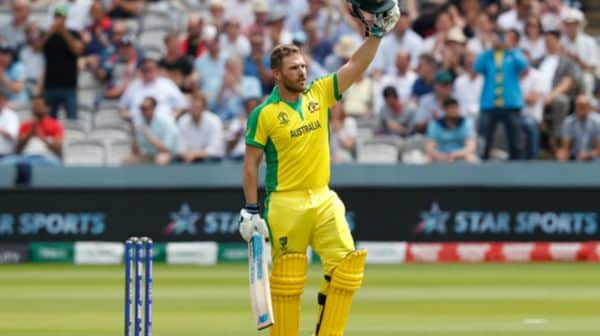 World Cup 2019 was meant to be for the openers; hence, most of the players mentioned in the list of most runs in world cup 2019 are them. Australian captain Aaron Finch led his side from the front and stood out during the group stage.
Finch scored 507 runs at an average of 50.7 and a noticeable strike rate of 102.01. This explosive opener hit 18 sixes during the tournament (2nd most). A dominant knock of 153 off 132 against Sri Lanka is worth mentioning here. His other ton came against arch-rivals England that helped Australia seal the win.
He was sensational against the spinners. His ability to hit sixes down the ground made bowlers fearful. Unfortunately, he failed to perform during the second half of the world cup as Australia could not defend the title under his captaincy.
Finch's batsmanship was a mixture of aggression and class, as he supported Warner well in winning causes. He brought that vintage Australian touch to his side with batting and captaincy.
Babar Azam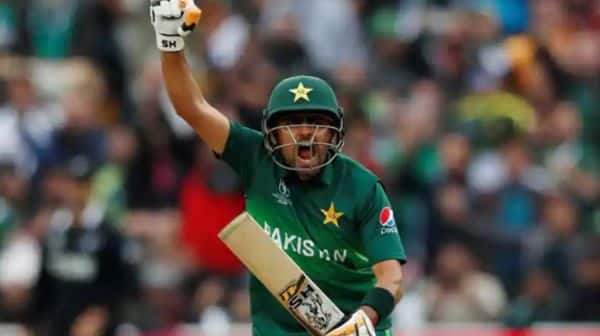 Pakistan's current captain and batting maestro, Babar Azam, also joins this list. For sure, Pakistan is known for their bowling, but it was Babar Azam who brought solidity to their batting side.
It was Babar's first world cup campaign, and he didn't fail to impress the cricketing world. He scored 474 runs, the most scored by a Pakistani batter in a single World Cup.
An astonishing average of 67.71 is vital to be mentioned here.
Babar's only ton came against New Zealand under testing conditions where he had to absorb all the pressure and hold one end. An unbeaten knock of 101 included his trademark cover drives to pacers and sweep shots to spinners on a turning track.
He was consistently scoring runs and dominating world-class bowlers. Had Pakistan found an excellent start to their campaign, Babar's efforts would not have gone in vain. Undoubtedly, Pakistan saw a new hero in his form who would add value to the generation of cricketers. Babar is the only youngster who made it to this list.
Ben Stokes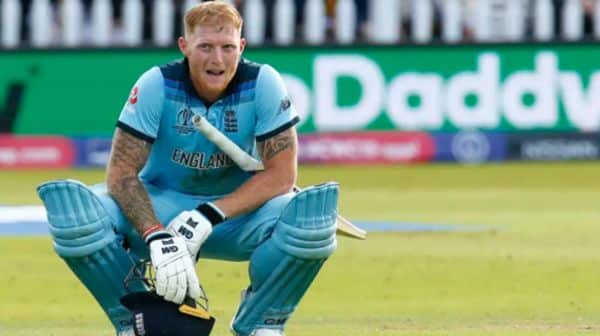 It was important for Ben Stokes to stamp his authority during this World Cup. Of course, he wanted to let the world know he still is a match-winner despite being hit for those 4 sixes by Brathwaite in the T20 World Cup 2016 final.
He scored a total of 465 runs at an average of 66.42. Although he didn't score any ton, all his fifties proved vital in England's winning cause. He was the light of England's middle order.
Ben Stokes' most important knock came in a world cup final, scoring 84 off 98 balls. His team needed help to chase 242 in the last. He single-handedly took the game to the super over and thus won his side a nail-biting final.
He was a true match-winner who could take the game away from the opposition on his head. He stepped up for his side during the most crucial phase of the world cup.
Stokes was a true example of never giving up the mentality that is necessary to have when you are competing on a bigger stage. Because of Ben Stokes ' heroics, English cricket fans will never forget World Cup 2019. 
Jason Roy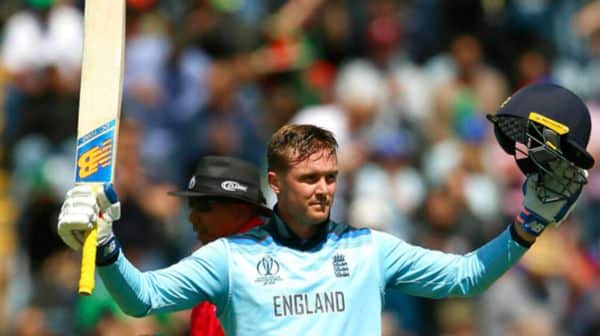 Ever explosive, Jason Roy was the most dominant batter during the group stage until he got injured. He made brilliant use of the powerplay restrictions. Roy's bat speed helped him to hit fours and sixes at will.
He scored 443 runs with a highly ruling strike of 115.36. You don't associate Average with Roy, but it was equally great there, too (63.28). Of all his explosive knocks, his only ton of 153 off 121 against Bangladesh is worth mentioning.
England needed a good start in the semi-final, and Jason Roy hammered Australian bowlers. After returning from injury, he scored 85 runs at a strike rate of 130.77 against Starc, Cummins, and Hazelwood. It was his heroics that helped England to get a commanding win.
It was important for Roy to prove his worth during the world cup. Boy! He was a treat to watch. All his shots were eye pleasing. Roy hit 12 sixes and 51 fours during the whole campaign.
List of Top 10 Batsmen With Most Runs In World Cup 2019
Let's summarize the whole article in tabular form:
| Batter | Country | Matches | Innings | Runs | Highest Score | Average | Strike Rate | 100s | 50s |
| --- | --- | --- | --- | --- | --- | --- | --- | --- | --- |
| Rohit Sharma | India | 9 | 9 | 648 | 140 | 81 | 98.33 | 5 | 1 |
| David Warner | Australia | 10 | 10 | 647 | 166 | 71.88 | 89.36 | 3 | 3 |
| Shakib Al Hasan | Bangladesh | 8 | 8 | 606 | 124* | 86.57 | 96.03 | 2 | 5 |
| Kane Williamson | New Zealand | 10 | 9 | 578 | 148 | 82.57 | 74.96 | 2 | 2 |
| Joe Root | England | 11 | 11 | 556 | 107 | 61.77 | 89.53 | 2 | 3 |
| Jonny Bairstow | England | 11 | 11 | 532 | 111 | 48.36 | 92.84 | 2 | 2 |
| Aaron Finch | Australia | 10 | 10 | 507 | 153 | 50.7 | 102.01 | 2 | 3 |
| Babar Azam | Pakistan | 8 | 8 | 474 | 101* | 67.71 | 87.77 | 1 | 3 |
| Ben Stokes | England | 11 | 10 | 465 | 89 | 66.42 | 93.18 | - | 5 |
| Jason Roy | England | 8 | 7 | 443 | 153 | 63.28 | 115.36 | 1 | 4 |