In a format that is heavily dominated by batters, scoring runs consistently is of utmost importance. The batters who amass loads of runs are in huge demand in the T20 format. In the Indian Premier League (IPL) also, batters who have the temperament and skill to play longer innings without wasting many deliveries tend to get more noteworthy status.
The league, since its inception in 2008, rewards the batter with the most number of runs in a season. The batter is given the 'Orange Cap', which marks that the batter has scored more runs than any other players in that particular season. As of now, twelve batters have received the coveted Orange Cap in fifteen seasons of IPL.
Which batter has scored the maximum runs in a single IPL season
Among the batters who have scored the most runs in an IPL edition, we have narrowed it down to the top 3 run scorers, and found out who has the maximum runs.
#3) David Warner – 848 runs in 2016
The Australian left-hander has been a phenomenal run scorer in IPL. Although he started his IPL career with Delhi Daredevils, David Warner's best years in IPL were with Sunrisers Hyderabad. Warner is the only player in IPL's history to bag the Orange Cap on three different occasions – 2015 (562 runs), 2017 (641 runs), and 2019 (692 runs).
However, his run-scoring prowess was at its best in IPL 2016. In 17 innings, Warner had accumulated 848 runs at an impressive average of 60.57 and a strike rate of 151.42.
In that season, he had hit 9 half-centuries, with the highest score being 93*. Although he could not get the Orange Cap due to a superlative performance from another batter, Warner's exploits helped his team Sunrisers Hyderabad to lift the title.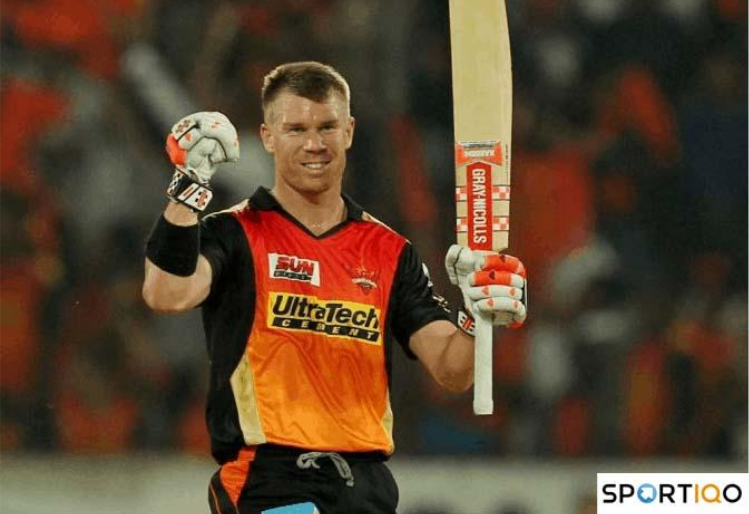 #2) Jos Buttler – 863 runs in 2022
One of the most destructive batters of modern-day cricket, England's Jos Buttler, put on a stellar show in IPL 2022. While representing Rajasthan Royals, Buttler plundered the opposition bowling to score 863 runs in 17 innings. He averaged 57.53 and struck at a rate of 149.05.
More importantly, Buttler hit 4 centuries, the joint-most in a single IPL season. His dominance was so much that the second-highest run-scorer of the 2022 edition scored 247 fewer runs than Buttler.
Before the IPL 2022 Final, Buttler was behind Warner in the list of most runs scored in an IPL season. But after playing a knock of 39 runs, the Englishman overtook Warner to take the second spot.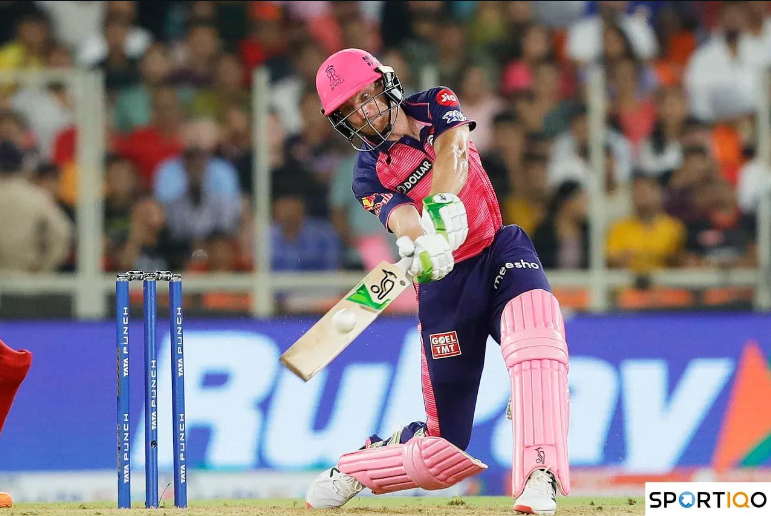 #1) Virat Kohli – 973 runs in 2016
In IPL 2016, The world witnessed the marauding side of a run machine called Virat Kohli. He has been a prolific run scorer for his franchise Royal Challengers Bangalore, since the beginning of his IPL career, but in 2016 he was in a different dimension altogether.
Kohli almost reached the improbable four-figure mark in a single season after he finished with 973 runs in 16 innings.
His heroics included 4 centuries and 7 half-centuries. No player has even scored more than nine 50-plus scores in one season of IPL, and that tells how consistent Kohli was in the 2016 edition. Although the right-hander could not take his team to grab the IPL trophy, Kolhi's performance in 2016 put him in a league of his own.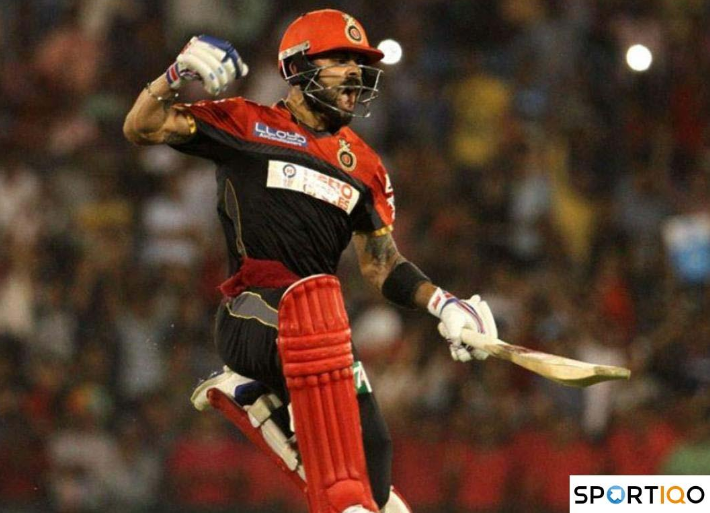 Conclusion
In the fifteen years of its existence, the Indian Premier League has seen many magnificent individual batting performances. It takes remarkable efforts to keep consistently producing big knocks throughout a season, and the above-mentioned batters have shown that they have the skills to do that.
Among them, Virat Kohli has gone a level higher to get the maximum runs in one season in the history of IPL.
FAQs
Q1:- How many times has Virat Kohli managed to score the most runs in an IPL season?
Ans:- Only once – in 2016 – Virat Kohli managed to become the highest scorer in an IPL season.
Q2:- Apart from David Warner, which batter has been able to become the highest run-getter in an IPL season on more than one occasion?
Ans:- Chris Gayle is the only batter other than David Warner to become the highest run-getter in a single IPL season more than once. Gayle was the top scorer in two back-to-back seasons – 2011 and 2012.
Q3:- How many times Indian batters have scored the maximum runs in a single season of IPL?
Ans:- Indian batters have scored the maximum runs in a single season of IPL on 5 different occasions.