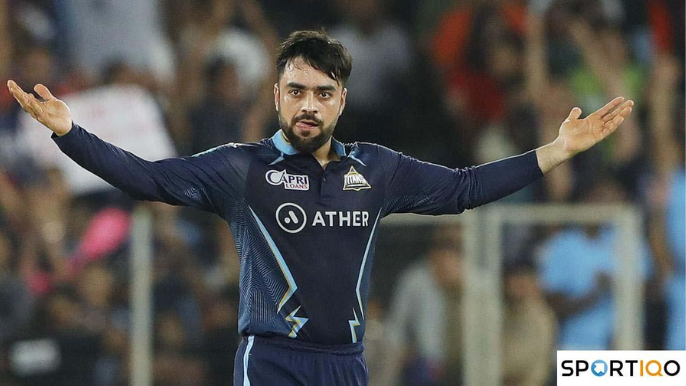 Rashid Khan, a leg-spinner, is regarded as one of Afghanistan's most incredible cricketing talents. He was named the youngest captain in Test history when he was just 20 years old. A few days later, he became the youngest captain to win a Test match in cricket history.
There is something unique about Rashid's bowling that sets him apart from other wrist spinners. Besides his international commitments, Rashid was a crucial cog in the Sunrisers Hyderabad bowling attack until the 2021 season.
During the tenth edition of the Indian Premier League, he made his debut for Sunrisers Hyderabad. Starting the season with two wickets in his first game, he finished the tournament sixth with 17 wickets in 14 games. The Afghan star is fantastic against all top batting lineups because he never slows down his action, and the batters seldom get time to read his delivery.
In this article, we will look at Rashid Khan's top 5 performances in IPL history.
Top 5 spells of Rashid Khan across all seasons of IPL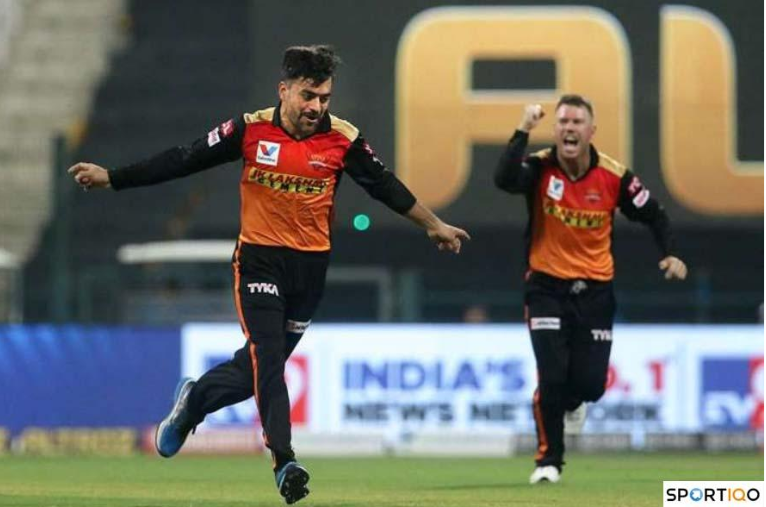 Throughout his IPL career, Rashid has taken 112 wickets in 92 games at an economy of 6.38 runs per over. Despite not winning any purple caps in the IPL, his wicket-taking skills have consistently placed him at the top.
But eventually, Gujrat Titans picked him up in 2022, and he contributed significantly to their first-ever IPL championship.
Below are some of his breathtaking performances in IPL history. Check out!
1. 3/19 for SRH vs. Gujarat Lions in 2017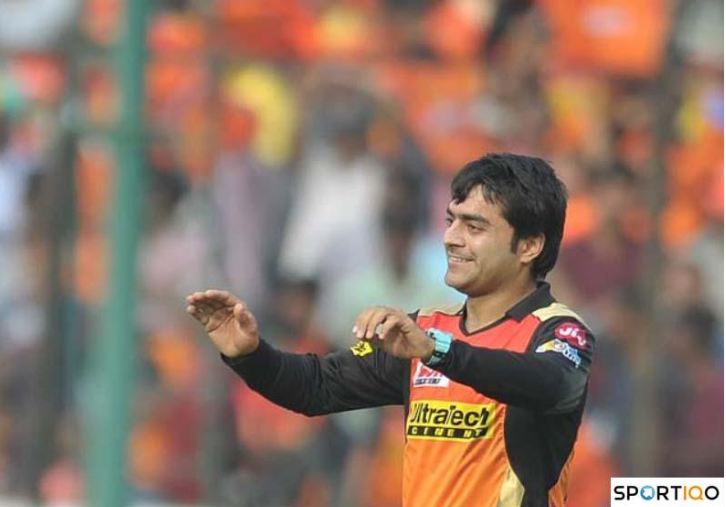 In 2017, Rashid bowled a phenomenal spell of 3/19 against the Gujarat Lions, which surprised everyone. He picked the crucial wickets of Brendon McCullum, Suresh Raina, and Aaron Finch.
His ability to pick wickets at crucial times and keep the scoring down helped SRH keep GL to 135 for 7 in 20 overs. Eventually, it just took 15.3 overs for Sunrisers Hyderabad to reach the total, as they defeated Gujarat Lions by nine wickets.
2. 3/19 for SRH vs. Kolkata Knight Riders in 2018
The following year, Rashid bowled a similar spell of 3/19 against the Kolkata Knight Riders. Despite SRH's best efforts, the bowling attack could not stop KKR's relentless batting. Rashid was brought in when it seemed like KKR would run away with the match.
He bowled Robin Uthappa back to the pavilion with the first ball of his second over. Rashid then got the big wicket of Chris Lynn, the KKR batsman who had looked settled in the crease, putting his team in a commanding position to win.
3. 3/19 for SRH vs KXIP in 2018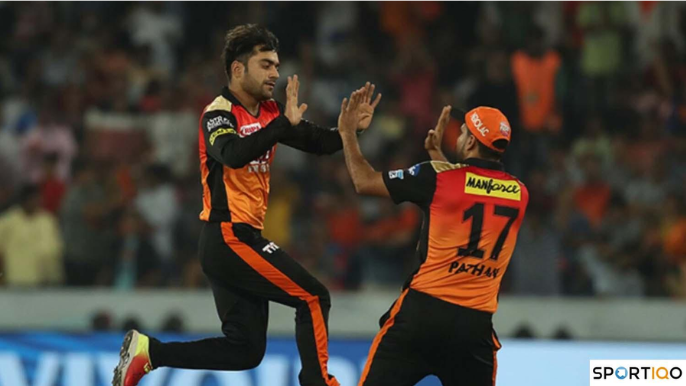 The 2018 Indian Premier League season was one of the best-ever seasons for the Sunrisers Hyderabad franchise. After being reduced to 119/10 by Rashid Khan's lethal spell in a league encounter, PBKS ended up with a lackluster performance.
His economical bowling spell of 3/19 (4) prevented Punjab from getting close to the target of 132/6. With Rashid Khan's spell and Pandey's half-century in the first innings, SRH cruised to a 13-run victory.
4. 3/21 for SRH vs KXIP in 2019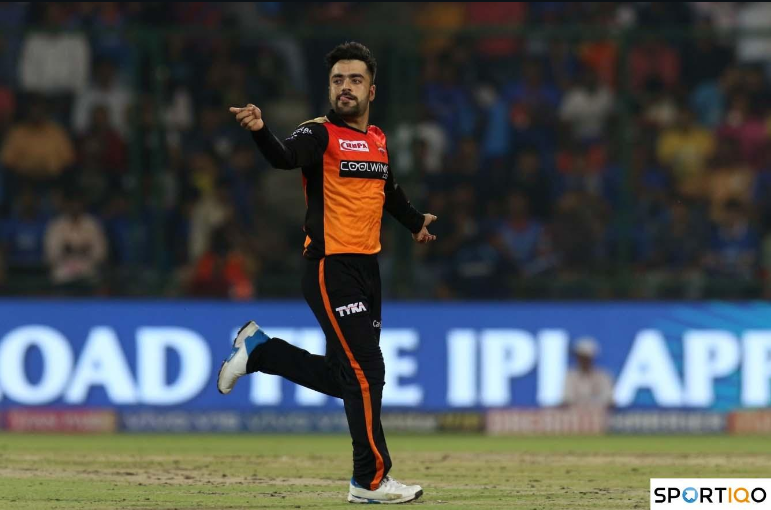 The 2019 Indian Premier League rematch between Sunrisers Hyderabad and Kings XI Punjab ended with a 45-run victory for SRH. SRH, batting first, posted a massive first innings score of 212/6.
However, when Punjab went in to try and chase the total, Rashid Khan bowled a spell of 3/21 (4) to shake things up and turned the entire match on its head. While David Warner was awarded the man of the match, Rashid made an equally important contribution.
5. 3/7 for SRH vs. Delhi Capitals in 2020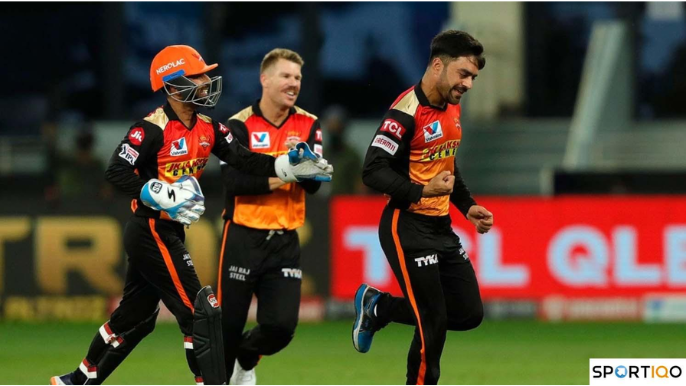 Rashid's bowling attack has improved with age like a fine wine. In 2020, while playing against Delhi Capitals, Rashid bowled one of the finest economical spells while defending 217 runs.
Rashid, in four overs, conceded only seven runs while bowling 17 dots. Rashid's performance in this inning was praised not only by his current and former cricketing colleagues but also by cricket fans worldwide.
Final Words
The statistics show that Rashid Khan has performed to his true potential in the Indian Premier League over the past six seasons. The Afghan talisman is one of the most dangerous bowlers to have ever played in the IPL.
His ability to contain the batsman with his immaculate line and length, as well as his ability to take wickets at crucial moments, makes him a force to reckon with. Moreover, he has improved immensely with the bat in his hand, adding an extra dimension to his repertoire.
FAQs
Q1: How many matches did Rashid Khan play in the IPL?
Ans: Rashid Khan has played 91 matches and has picked 110 wickets at an average of 21.10, with a strike rate of 19.73.
Q2: What is the IPL Salary of Rashid Khan?
Ans: Rashid Khan earns a fair amount of Rs. 15 crores as IPL salary from the new franchise Gujarat Titans.
Q3: How many wickets did he pick in IPL 2022
Ans: He picked 19 matches in 16 matches at an economy of 6.60.
Q4: What is his highest score in IPL?
Ans: Rashid Khan's Highest Score in IPL is 40.