Jasprit Bumrah rose to prominence in the 2013 Indian Premier League. He made his debut for the Mumbai Indians against the Royal Challengers of Bangalore. He had a fantastic outing, scooping up three wickets of Virat Kohli, Mayank Agarwal, and Karun Nair.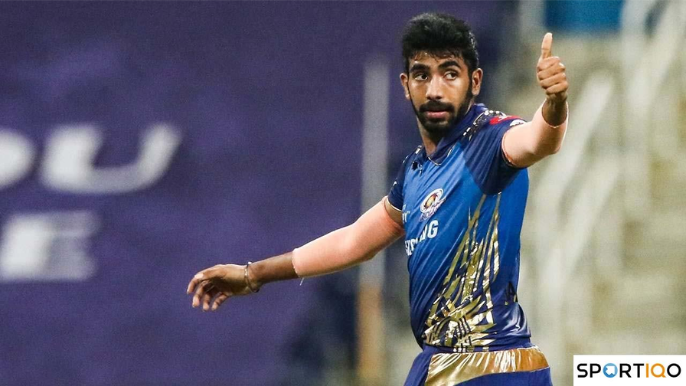 We seemed to have no clue that the lanky bowler with the unusual motion would go on to become one of Mumbai's most lethal weapons. Since then, he has remained with the franchise and has been retained ahead of every auction. He has contributed to three IPL titles and was a member of the squad in its first two victories. He piqued the interest of Indian selectors and made his debut in Australia in 2016.
Jasprit Bumrah has played in every ICC event since his debut, with the exception of the just concluded World T20 tournament, which he missed due to injury.
Bumrah has been crucial for the Mumbai Indians, taking 145 wickets in 120 matches. Bumrah has never fallen short of 15 wickets since the 2016 season. Throughout his career, he has delivered some remarkable performances in the IPL.
5 Best IPL performances by Jasprit Bumrah
5. 3/32 vs RCB, 2013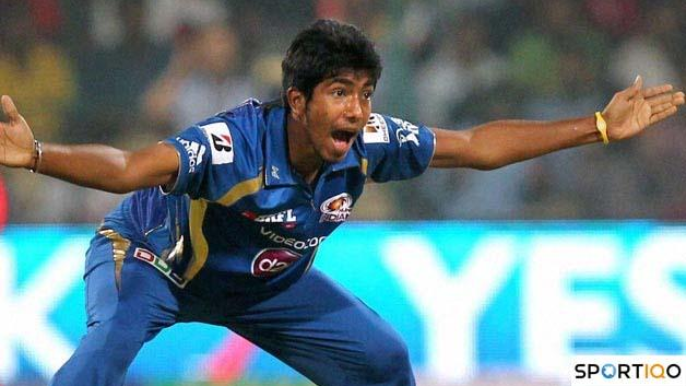 Although it came in a losing cause, this effort stands out as one of Jasprit Bumrah's most effective spells and taking the wickets of Virat Kohli, Mayank Agarwal, and Karun Nair secures a spot in the top 5. In his debut outing, Jasprit Bumrah delivered one of the most underrated spells.
His debut over in IPL cricket was famous because he struck Virat Kohli out. The Indian captain became his first IPL wicket when Bumrah was hit for three boundaries in the first four deliveries of his first over. Bumrah produced an invading delivery that trapped Kohli in front of the wicket on the fifth delivery of his over.
His economic spell of 3 for 32 limited the Royal Challengers Bangalore to 156, leaving Chris Gayle unbeaten on 92. The Indians fell short by just two runs as Bumrah's performance went unnoticed.
4. 3/7 vs KKR, Qualifier 2, 2017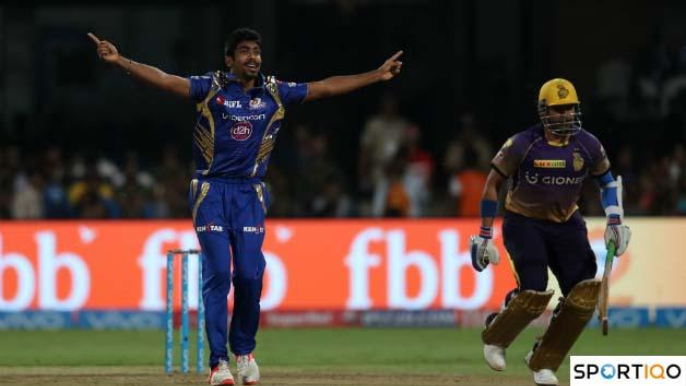 After losing in the first qualifiers, the Mumbai Indians needed to win against the Kolkata Knight Riders to go to the next round. Having won the toss, the Mumbai Indians elected to bowl first, which they won't regret. They took three wickets in the first powerplay and knocked out the Knight Riders for 107 in an important encounter.
Karn Sharma stole the show with four wickets, but it was Jasprit Bumrah's performance that put the Indians in control. He took three wickets for just seven runs, dismissing Robin Uthappa, Chris Lynn, and Suryakumar Yadav. His ferocious spell aided the team's advancement to the tournament's final stage.
3. 4/14 vs DC, Qualifiers 1, 2020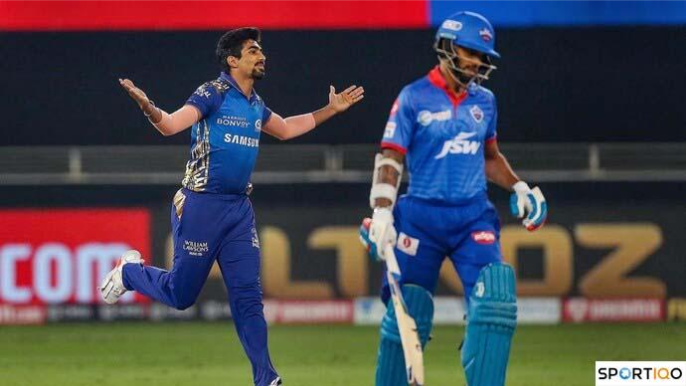 After setting a monumental task in the initial half of the 2020 Qualifier 1, the Delhi Capitals were under intense pressure to get off to a good start in order to stay in the game. Trent Boult scooped up two wickets in the first over, despite the fact that the team had yet to register a run. With the score at 0 for the loss of two, the Delhi Capitals' two most vital batters were on guard. Jasprit Bumrah entered the fray in the second over of the innings, and it only took two deliveries to remove Shikhar Dhawan's stumps.
The Delhi Capitals was reduced to zero for three losses as Captain Shreyas Iyer attempted to counterattack. Jasprit Bumrah didn't hold back, sending the skipper back for an early shower. The Indians sealed the game in the opening powerplay thanks to some outstanding bowling performances from Boult and Bumrah.
Axar Patel and Marcus Stonis were waging a lone battle from 41 for five, setting up a partnership of almost 100, and Jasprit Bumrah was brought into the attack following the end of the time break. The equation was brought down but was still far away, causing some concern, but Bumrah shattered Stonis' stump with his first ball with an incoming delivery, putting the hopes in jeopardy. To make matters worse, he dismissed Daniel Sams of the same over to end his spell with figures of four for fourteen.
2. 2/26 vs RPSG Final, 2017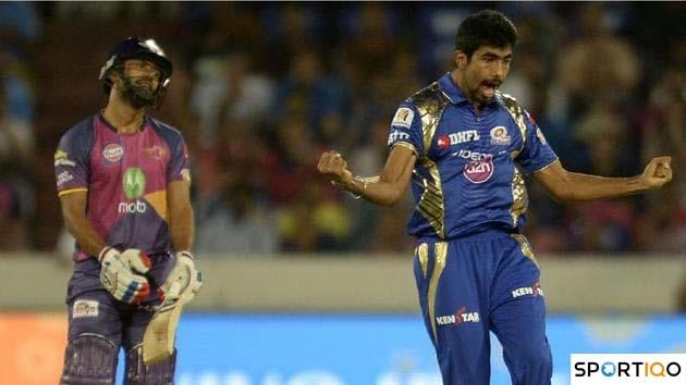 Jasprit Bumrah has been Rohit Sharma's go-to man throughout the years, and his ability to deliver jabs in the knockout rounds distinguishes him as a special player. He has routinely rolled up his sleeves in big games and delivered title-winning performances.
This came in his first IPL final against the Rising Pune Supergiants. His team was reduced to 129, and it was up to the bowlers to offer something spectacular on that tricky surface. Bumrah dismissed the man who had been on fire all season, Rahul Tripathi, within the first six overs to put pressure on the Supergiants.
Following the dismissal of Ajinkya Rahane, MS Dhoni came into the picture. Bumrah was reintroduced into the attack in the hopes of slowing things down, and he succeeded. In his second spell, he removed Mahendra Singh Dhoni with the Indians on the verge of victory. He concluded with two for 26 in four overs, leading Mumbai to their third championship win.
1. 2/14 vs CSK Final, 2019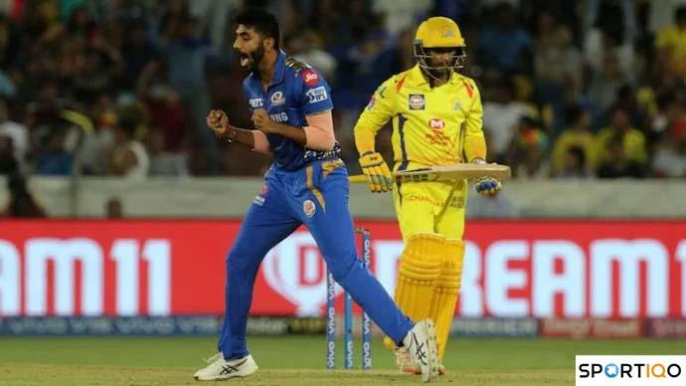 A final between the Chennai Super Kings and the Mumbai Indians is a sure bet for the box revenue. Jasprit Bumrah stood tall in yet another low-scoring game.
Mumbai struck out for 149 in their 20 overs. In response, they got off to a good start, dismissing Faf Du Plessis early. After Raina was dismissed in the ninth over, Bumrah was brought into the attack to give a breakthrough. He got Ambati Rayudu's wicket with his third ball, putting the Mumbai Indians ahead. A flurry of wickets slowed things down, but Shane Watson's experience remained unfettered.
Following a 20-run over against the most seasoned campaigner, Lasith Malinga, Rohit went to Jasprit Burmah once more. He would have knocked Shane Watson had it not been for Rahul Chahar's dropped catch. He bowled the penultimate over yet again and seized Dwayne Bravo's wicket by conceding just seven of his first five balls. De Kock lost sight of the ball off the final delivery of Jasprit Bumrah, resulting in a 4.
Jasprit Bumrah was undeterred and continued with a smile on his face to finish with 2 for 14 in four. Mumbai won their fourth championship, and Jasprit Bumrah was the man of the match in the final.
Conclusion
Jasprit Bumrah has defied all expectations and preconceptions to become India's No. 1 bowler across all forms. His transition from white to red-ball cricket was smooth, as he already has five-wicket hauls in South Africa, England, and Australia.
His stock continues to improve, and he has now been promoted to vice-captain of India's Test team. Bumrah's career has been incredible, beginning with his first IPL wicket, Virat Kohli. He will be hailed as one of the game's all-time greats.
FAQs
1) Has Bumrah won the purple cap?
Not yet. He finished second in 2020, picking up 27 wickets in that particular season.
2) Will Jasprit Bumrah succeed Rohit Sharma as the skipper of Mumbai Indians?
Given the fact that he's still 29, he certainly has a chance to take over the captaincy duties.
3) Has Bumrah taken a hat trick before?
Bumrah took a hat trick in Test cricket against West Indies in 2019. He is yet to take one in the limited-overs format.
4) Can Bumrah become the leading wicket-taker in the IPL?
Dwayne Bravo sits at the top of the list with 183 wickets. Jasprit has 145 to his name, and with age on his side, he can very much surpass the champion.