Fast bowling is one of the toughest jobs in cricket. Even tougher is to consistently bowl over 90 miles per hour. Not everybody can do that, and such bowlers are quite rare. Only a handful of bowlers can do that in world cricket at the moment. Two of them are Mark Wood and Anrich Nortje. The two speedsters are probably the quickest ones going around.
But which one of them is better? This blog discusses their bowling techniques and performances to conclude who is better. Keep reading to find out!
Bowling Styles and Methodology
Mark Wood is that hit-the-deck-hard kind of bowler. His go-to delivery is the short ball at any stage of a game in any format. He troubles the batters with quick bouncers aimed at the body. At times, he throws that sucker ball in to catch the batter off-guard. Even in the death overs, he usually bowls back-of-length deliveries with pace on.
Anrich Nortje bowls at a similar pace to Mark Wood, but his approach is significantly different. In Test and ODI cricket, he targets the good length and, at times, goes fuller to make use of any swing on offer. His prime strength is the seam movement that he extracts. The bouncer is his surprise delivery, and he uses it smartly. In the slog overs, he just looks to bowl full and straight. Like Wood, Nortje also rarely uses the change of pace.
Performance Comparison in Test Cricket
Mark Wood made his Test debut in 2015. But he has played just 28 Tests in 8 years. He has an impressive record with 90 wickets in 52 innings. He has conceded runs at an economy rate of 3.28. His best bowling performance in an Test innings is 6 for 37. While his best bowling figures in a match are 100 for 9. His test career includes 3 five-fers.
Anrich Nortje made his Test debut much later in 2019. Since then, he has been a regular feature in South Africa's Test team. His numbers in this format are quite incredible. In just 19 Test matches, he has grabbed 70 wickets. He has 4 5 wicket-hauls in 32 innings. His best bowling figures in an innings are 56 for 6. While the pacer's best bowling figures in a match read 120 for 8. His economy rate in the format is 3.67.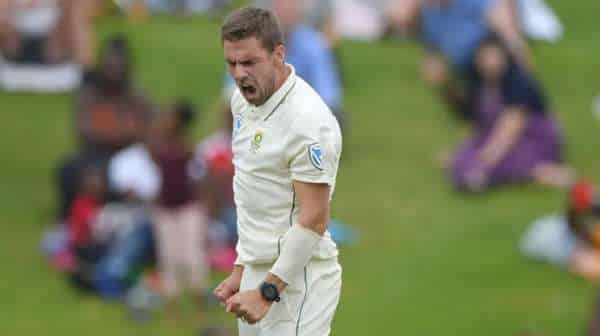 If we compare the stats of both the bowlers, Wood's economy rate is marginally better. The English pacer has a wicket-to-innings ratio of 1.73, while Protea has a ratio of 2.19. So, Nortje has a clear edge there. Therefore, he has a better record in the longest form of the game.
Performance Comparison in ODIs
Wood's first One Day International was in 2015. Till now, he has played only 59 ODIs to take 71 wickets. He has gone for 5.43 runs per over in his ODI career. His best bowling figures in the format are 33 for 4.
On the other hand, Nortje first featured in an ODI in 2019. In 21 matches, he has grabbed 36 wickets, along with three 4-fers. His economy rate of 5.68 is also impressive in this format.
Just like in Tests, Wood's economy is slightly better than Nortje's in ODIs. But the South African has a wicket-to-innings ratio of 1.8. The same ratio for the English pacer is 1.2. Although Wood has played more than double of ODIs played by Nortje, the latter still has a clear edge.
Performance Comparison in T20Is
From 2019 to now, Anrich Nortje has got taken 38 wickets in 30 T20 International innings. His best outing with the ball had the figures of 4 for 10. He has an exceptional economy rate of 7.15 in the shortest format of the game.
Mark Wood has represented England in 27 T20Is since 2015. He has taken 45 wickets while going at 8.41 runs per over. His best bowling figures in the format are 9 for 3.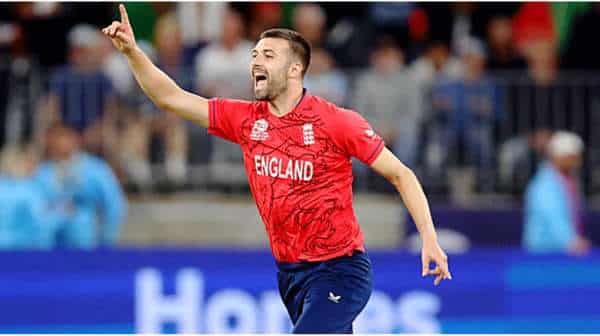 Nortje and Wood have a wicket-to-innings ratio of 1.27 and 1.67 in T20 Internationals. The Protea has a much better economy rate, but the English man is much better at taking wickets. Hence, Wood is a better option in this format.
Performance Comparison in IPL
Nortje played for the first time in IPL in 2020. He has taken 50 wickets in 4 seasons till now. His economy rate is 8.24 in 38 matches. His best bowling figures in the league are 33 for 3.
Mark Wood's IPL debut came in 2018. In his solitary game that season, he went for 49 runs without picking a wicket. He returned to action in the cash-rich league this year. In just 4 matches, he has snaffled 11 scalps with a best of 5 for 14. His economy rate in IPL is 8.95.
Nortje takes 1.32 wickets per IPL game, while Wood has 2.2 scalps each game. Although the latter has had just 5 IPL outings, he has the edge over the former.
Anrich Nortje vs. Mark Wood: Who is Better?
Mark Wood has taken 206 wickets in his 115 International outings. Whereas Anrich Nortje has 144 International wickets in 71 matches. Both the bowlers have similar economy rates, and they bank on their pace. The statistical comparison tells that Anrich Nortje is more consistent in Tests and One Day Internationals.
Talking about the T20 Internationals and the Indian Premier League, Mark Wood has shown his better striking ability. Overall, Nortje is fitter and more regular, while Wood is a typical tearaway fast bowler.