Season 16 of the Indian Premier League saw several players put up some extraordinary performances. Most of the cricketers shined just on a few occasions, but some were consistent throughout. Here, we will be discussing the 10 top performers of IPL 2023. The criteria for their selection is the percentage increase in their price, which in turn is based on the Sportiqo scores earned by them.
So, without any further ado, let's start!
1. Shubman Gill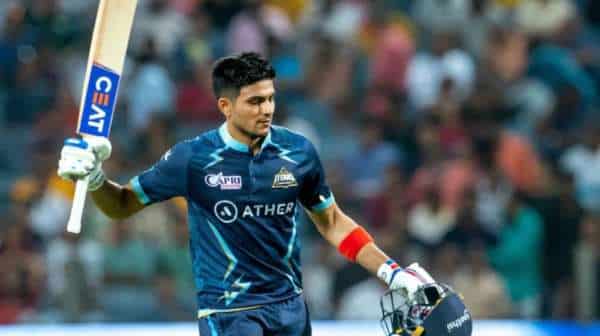 No surprises there, as the orange cap winner of this edition is right at the top. Before 2023, Gill had never averaged over 35 in a single IPL season. From 2019 to 2022, his strike rates were 124.37, 117.96, 118.91, and 132.33, respectively. But he was batting at a different level this year. The Prince of Indian Cricket accumulated 890 runs in 17 innings. It's the second-highest aggregate of runs in a single IPL season after Virat Kohli's 973 runs in 2016.
He averaged 59.33 and struck at 157.8. His 17 innings included 4 half-centuries and 3 hundreds. Gill picked 85 boundaries and 33 maximums in the 564 balls he faced. 85 fours hit by him were the most by any batsman in this IPL. The opener was undoubtedly the most valuable player of the season. He was incredibly consistent and performed in every crucial encounter.
He started the tournament at a base price of ₹192.45. After grabbing 435.9 Sportiqo points in the tournament, he ended up at a price of ₹460.41. Hence, he got a price increase of 139.23%. It means that if you invested ₹1000 in him at the start, you would have ended up with ₹2394.
2. Faf du Plessis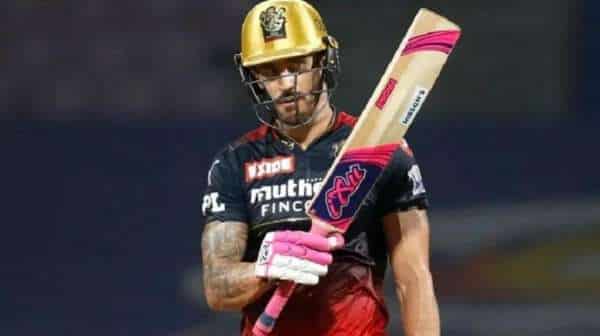 Faf comes second on the list of top performers of IPL 2023. For the most part of the season, he was leading the chart of top run scorers. The RCB skipper scored 730 runs at an average of 56.15. He also had an impressive strike rate of 153.68. Faf got 8 fifties in 14 innings with a highest score of 84 runs. He faced 475 balls to hit 60 boundaries and 36 maximums.
The South African's initial stock price was ₹167.66. After a rise of 126.72% in his value, his price got to ₹380.12. He picked 382.2 points in IPL 2023.
3. Yashasvi Jaiswal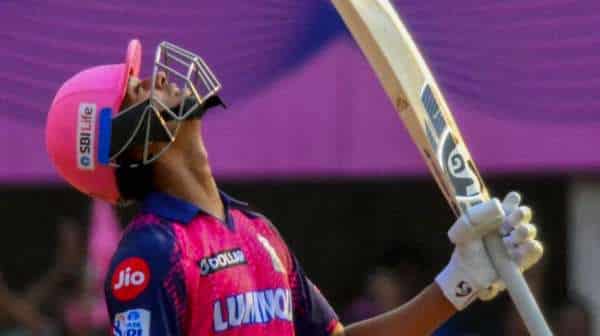 IPL 2023 was the 4th season for the Rajasthan's opener. In the previous 3 seasons, he scored a total of 548 runs. In each of those seasons, he was averaging less than 26. The youngster turned the tables this year by getting 625 runs. His average and strike rate were 48.08 and 163.61, respectively. The left-hander scored 5 half tons and a ton in 14 innings. He whacked 82 fours and 26 sixes in 382 deliveries he faced.
These performances earned him 337.1 Sportiqo points. The season saw him getting a 115% price rise. After starting the event at a price of ₹175, he went on to take his value to ₹376.1.
4. Suryakumar Yadav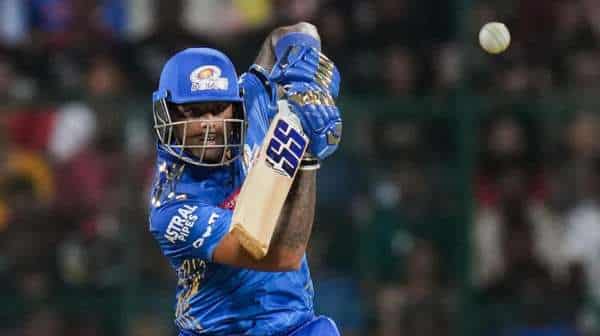 Surya was struggling in International cricket before IPL 2023 began. In the first few games, he wasn't able to get into his groove. But class players like him can't be kept quiet for too long. SKY returned to form and never looked back, as he became the 4th on the list of top performers of IPL 2023. His initial stock value of ₹176.85 rose to ₹375.74 at the end of the season. This price change of 112.46% came courtesy of 378.8 points he got.
He smashed 605 runs at an impressive average of 43.21. His remarkable strike rate of 181.13 was the highest among the top 15 run scorers. His 16 innings included 5 fifties and a hundred. He plundered 65 boundaries and 28 maximums in 334 balls.
5. Ruturaj Gaikwad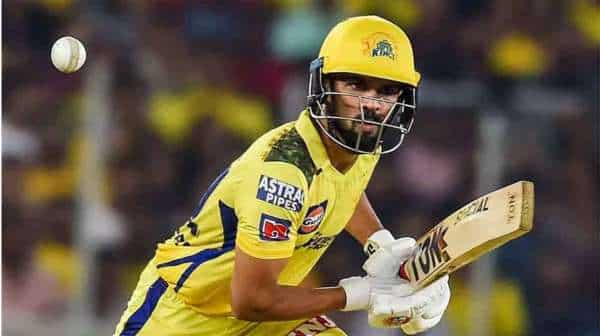 Ruturaj has been a consistent performer for CSK since his IPL debut in 2020. He won the orange cap in the 2021 season, where Chennai claimed victory. He was phenomenal once again, as he scored 590 runs in 15 innings. He went past the 50-run mark 4 times with a best score of 92. He averaged 43.21 and struck at 147.5 in the competition. He faced 400 balls to score 46 fours and 30 sixes.
Gaikwad earned 278.2 points with his performances. These points took his starting price of ₹151.88 to ₹304.2. It corresponds to a price increase of 152.32%.
6. Shivam Dube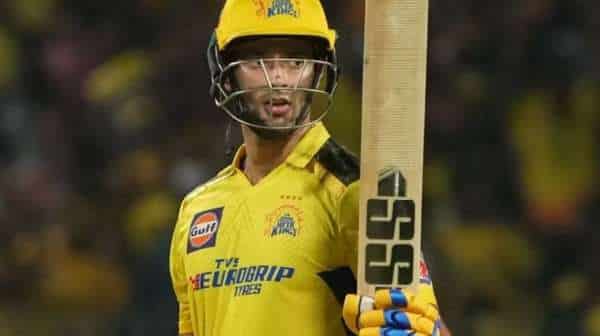 The left-hander was expected to bat at #7 or #8 this season. Against all the odds, MS Dhoni asked him to bat at #4 and, at times, at #3. His job was to target the spinners, and he was highly successful. The Southpaw piled up 418 runs at an average of 38 and a strike rate of 158.33. He slammed three 50+ scores in 14 innings. The 264 balls faced by him produced 12 fours and 35 sixes.
Dube started the tournament at a base price of ₹160. After an increase of 48.21%, he took his value to ₹237.13. He earned 220.7 Sportiqo points in IPL 2023.
7. Virat Kohli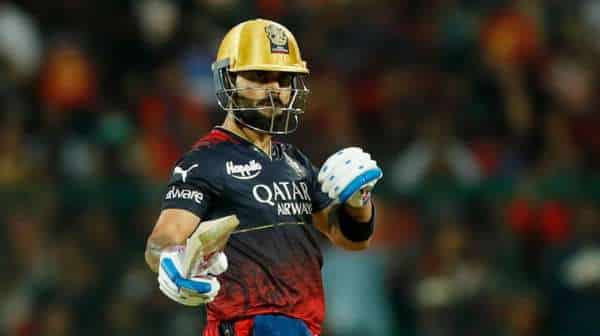 Since the defeat in the 2019 World Cup semi-final, Kohli has had a real tough time in International cricket as well as IPL. But he has gradually returned to form, and it was evident in this year's IPL. His 14 innings brought 639 runs for his franchise. His average and strike rate were 53.25 and 139.82, respectively. Virat picked 6 half tons, along with a couple of tons. He smashed 65 fours and 16 sixes in 457 balls he faced.
The former RCB captain's stocks went up by 48.1% in IPL 2023. His price at the start of the tournament was ₹162.27, and it was ₹240.34 as the event ended. He picked 242.8 points to become 7th on the list of top performers of IPL 2023.
8. Axar Patel
Axar fired with both bat and ball this season for the Delhi Capitals. In 13 innings, he scored 283 runs at an average of 28.3 and a strike rate of 139.41. He got one score of over 50 but consistently played useful cameos. He faced 203 balls in the league, hitting 21 fours and 15 sixes.
With the ball in hand, he took 11 wickets in 14 games at an outstanding economy rate of 7.24. His all-round performances gave him 204.55 Sportiqo points. His starting price of ₹141.48 got to ₹204.07. So, Axar's value went up by 44.24% in this year's IPL.
9. Rashid Khan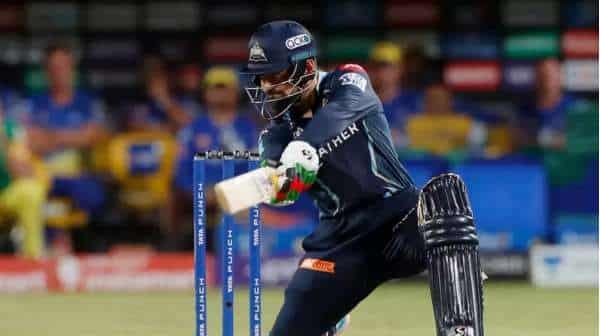 Rashid was brilliant once again for Gujarat4 as he helped them win many matches. He earned 275.8 points in the competition to get a price increase of 42.69%. He began the tournament with a base price of ₹202.86 and ended it at a price of ₹289.47.
He got an opportunity to bat 9 times, and he stayed unbeaten on 4 of those occasions. He smashed 130 runs at a remarkable strike rate of 216.6. His highest score in the event was 79*, and he whacked 8 fours and 13 sixes in only 60 deliveries. But his main contribution was with the ball. He was the joint second-highest wicket-taker with 27 scalps in 17 innings. He went for 8.23 runs per over and was Gujarat's key bowler in the middle overs.
10. Rinku Singh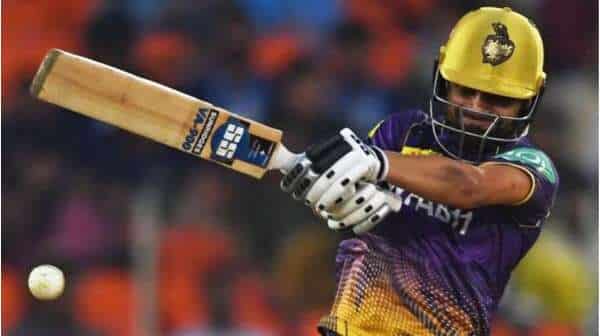 Rinku Singh became the talk of the town after hitting 5 consecutive sixes to win a match of the last ball. But his IPL 2023 wasn't just about that one miraculous knock. He scored consistently and became one of the top performers of IPL 2023. He accumulated 474 runs while averaging 59.25 and striking at 149.52. He made 4 fifties in 14 innings.
Rinku faced 317 balls to plunder 31 boundaries and 29 maximums. Such an amazing show with the bat increased his stocks' value by 42.5%. He got 278.2 points to take his price of ₹195 to ₹277.86.
List of 10 Top Performers of IPL 2023
Here's the summary of the price changes of all the 10 top performers of IPL 2023:

| Player | Team | Total Points Earned | Start price | Final Price | % Change |
| --- | --- | --- | --- | --- | --- |
| Shubman Gill | Gujarat | 435.9 | 192.4555 | 460.41 | 139.23% |
| Faf du Plessis | Bangalore | 382.2 | 167.66 | 380.12 | 126.72% |
| Yashasvi Jaiswal | Rajasthan | 377.1 | 174.99 | 376.1068 | 114.93% |
| Suryakumar Yadav | Mumbai | 387.8 | 176.851 | 375.74 | 112.46% |
| Ruturaj Gaikwad | Chennai | 278.2 | 151.8838 | 304.2 | 100.28% |
| Shivam Dube | Chennai | 220.7 | 160 | 237.1326 | 48.21% |
| Virat Kohli | Bangalore | 242.8 | 162.2868 | 240.34 | 48.10% |
| Axar Patel | Delhi | 204.55 | 141.4808 | 204.07 | 44.24% |
| Rashid Khan | Gujarat | 275.8 | 202.8585 | 289.47 | 42.69% |
| Rinku Singh | Kolkata | 278.2 | 194.99 | 277.8619 | 42.50% |