Kagiso Rabada and Jofra Archer are two of the finest fast bowlers of this era. Both of them surprised the cricket world when they first emerged on the international level. In their short career, there have already achieved several milestones. The two quicks are genuine all-format fast bowlers and are capable of performing in any part of the world. Here we will compare their performances in international cricket and the IPL to conclude who is the better one.
So let's get started.
Bowling Styles and Methodology
Kagiso Rabada is a genuine swing bowler with the new ball. He can move the ball both ways and also gets some extra lift off the surface. He loves to challenge batters with rapid bouncers and has got a surprise yorker too. In death overs, he bowls a few cutters as well.
Jofra Archer's stock ball with the new ball is the inswinger to the right-hander and the outswinger to the left-hander. He is quite famous for bowling a deadly bouncer, which is quite hard to pick. He also likes to bowl yorkers and varies his space at the death.
Performance Comparison in Test Cricket
Kagiso Rabada first played a test match in 2015. Now he has featured in 60 test matches, picking up 280 wickets in 108 innings. He has 13 five-wicket hauls and 4 ten-wicket hauls in his test career. His economy rate in the longest format of the game is 3.38. KG's Best bowling figures in an innings are 7 for 112, and his best figures in a match are 13 for 144. He takes a wicket every 22.34 balls in test cricket.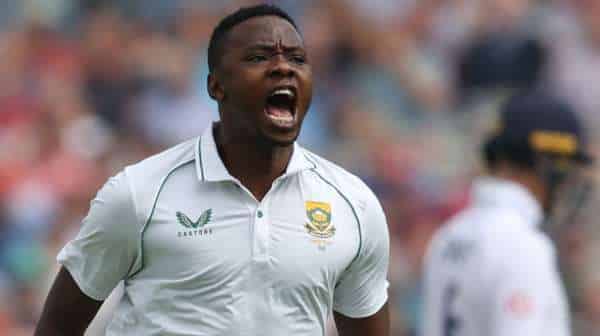 Jofra Archer made his test debut in the 2019 Ashes. Due to injury problems, he has played only 13 test matches till now. He has taken 42 wickets in 24 innings. He has 3 five-fers to his credit in this format. He goes at 3 runs per over, And his strike rate is 62.12. His best effort with the ball in an innings had figures of 6 or 45, while 8 for 85 are his best bowling figures in a Test match.
Rabada has a wicket-to-innings ratio of 2.59, while the same ratio is 1.75 for Archer. The latter has a slightly better economy rate, but the former has a much better strike rate. So, the South African is way ahead in this form of the game.
Performance Comparison in ODIs
Kagiso Rabada made his ODI debut in 2015 and drew the headlines straight away by picking up a hat trick in his first match. He returned with 6 wickets in his debut match. Now he has 137 wickets in the format after playing 89 matches. His economy rate is 5.02, and he takes a wicket every 33.42 balls. The fast bowler has a couple of ODI 5-fors, and his best bowling figures are 6 for 16.
Jofra Archer was fast-tracked to represent England's National side in the 2019 ODI World Cup. He had played only four ODI matches before the world cup, and questions were raised over his participation in the tournament. But he ended all his debates by picking 20 wickets in 11 World Cup matches. He even bowled a brilliant super over in the final to carry England over the line.
His 21 ODI matches have brought 42 wickets, and he gives only 4.81 runs per over in this format. His strike rate is 27.12, and he has got one 5-wicket haul in the one-day internationals. His best bowling spell had the figures of 6 for 40.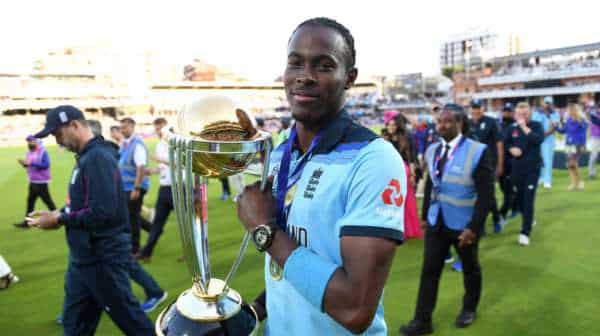 Archer's wicket-to-innings ratio in the 50 overs format is exactly 2. While the same ratio for Rabada is 1.54. the English fast bowler also has a better economy and strike rate. Moreover, he played a major part in England's maiden ODI World Cup triumph. That's why it's safe to say that Archer has a clear lead over Rabada in One Day Internationals.
Performance Comparison in T20Is
After beginning his T20 International Career in 2014, KG has played 56 matches in the shortest format of the game. He has got 58 wickets while going at 8.61 runs per over. His best T20I figures are 3 for 20, and he bags a wicket in almost every 21 balls.
Archer has represented England in only 15 T20Is since 2019. He has taken 18 wickets and given runs at just 7.66 runs an over. His best bowling figures are 4 for 33, and his strike rate is 19.33.
The English pacer's wicket-to-innings ratio is 1.2 as compared to 1.03 for the South African. The former also has a better economy and strike rate. Hence he is a better choice for T20 Internationals.
Performance Comparison in IPL
The England pacer played for the first time in the IPL in 2018. In 4 seasons, he has snaffled 48 scalps. His economy rate is 7.43 in 40 matches. His best IPL spell had the figures of 7.43.
The Protea has been a part of 6 IPL seasons since 2017. He has grabbed 104 wickets in 67 outings with the ball. His economy rate is 8.35, and his best bowling figures are 4 for 21.
The wicket-to-innings ratio of Archer and Rabada is 1.2 and 1.5, respectively. The former has a much better economy rate, but the latter's better striking ability makes him a better choice.
Kagiso Rabada vs. Jofra Archer: Who is Better?
The stats suggest Rabada is ahead in Tests and IPL, while Archer is better in One Day and T20 Internationals. It's probably true, but we must consider one more thing. Archer's short career has been hit by injuries, and hasn't played consistently. In contrast, Rabada has been playing regularly for almost 8 years. The Protea has 475 International wickets at the age of 27. Whereas the English speedster has just 102 International scalps at the age of 28. So, Kagiso Rabada certainly is a far better bowler than Jofra Archer, at least in terms of achievements.