The countdown for the Pakistan Super League season 8 has started. The fans are overjoyed, and the atmosphere is building slowly. As we are getting closer to the start of the league and the preparations are in the final stages, cricket lovers are waiting to know about the commentators and the presenters for the league.
If you are also one of them, we have a good news for you. The full list of TV commentators and presenters has been revealed for the PSL 2023. The commentators include both local and foreign ones. Also, there are a couple of Urdu commentators. To know about the full list, let's get into the blog.
PSL 2023 Foreign Commentators
8 foreign commentators will present their services for the PSL 2023. Let's see who those 8 blokes are:
Simon Doull is one of the most popular voices in white-ball cricket. He has commentated in the league before and is a popular person in the country. He was also part of the T20 World Cup 2022 commentary panel. The former New Zealand cricketer represented the national side in 32 Tests and 42 ODIs. He has 134 International wickets to his name. But the world knows him for his great career as a commentator.
Alan Wilkins is one of the veteran commentators who has been an integral part of the PSL commentary panel. The 69-year-old will once again be there to entertain the crowd. Wilkins is a former English county cricketer who took 243 first-class wickets in his career.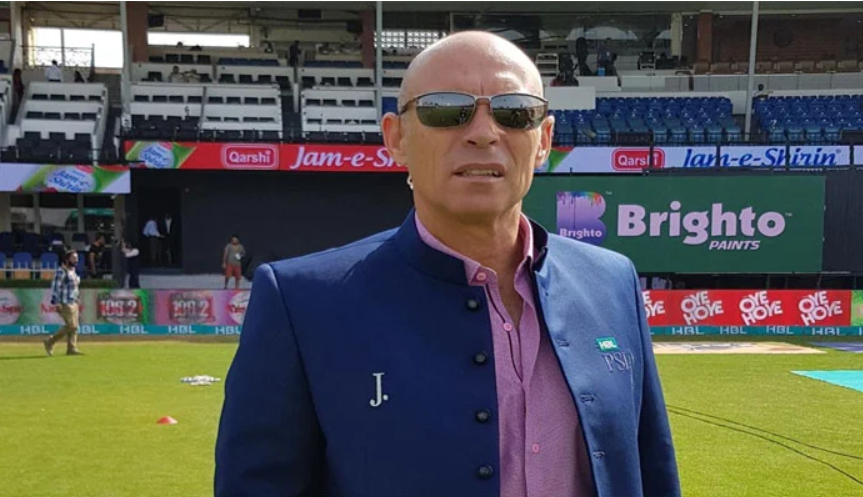 Image Source: thenews.com.pk
Well, that's a name that every cricket fan knows in Pakistan. Danny's jolly personality is loved by cricket fans all around the world. The former New Zealand fast bowler has been a part of the PSL ever since. In his playing days, Danny Morrison played 48 Tests and 96 ODI matches to get 286 International scalps.
After three former bowlers, we have a former batsman on the list. The current English commentator scored 719 Test runs at an average of 23.96. However, his ODI numbers are a lot more impressive. Nick accumulated 3637 runs in 100 ODIs at a brilliant average of 40.41, along with 25 half-centuries and 5 tons.
Daren Ganga is a former West Indies cricketer who later turned into a commentator. His 83 International games brought him 3003 runs. Ganga also has 18 fifties and 3 hundreds to his name.
Mark Butcher is also one of the popular commentators in Pakistan. Recently, he was commentating during England's tour of Pakistan. The former English cricketer played 71 Tests and 280 first-class games. The left-hander scored 4288 Test runs with the help of 8 hundreds and 23 half-centuries. He is a county legend with 17,870 first-class runs and 38 hundreds.
Here's another one of the English commentators for the upcoming season of the Pakistan Super League. Cork played 37 Tests and 32 ODIs for England. He scored over 1000 runs and took 172 wickets. Now, he is one of the popular commentators around the leagues.
That's a name you must be well familiar with. The former South African used to make the ball talk, and now he will raise the excitement levels with his voice. The former pacer picked 224 Test wickets and scored 1779 test runs. In his first-class career, Philander grabbed 580 wickets and got 4941 runs.
PSL 2023 Local Commentators
5 local commentators, including 2 female commentators, will offer their services for PSL 2023. Here they are:
The legendary fast bowler will be giving his expert analysis of the game in the upcoming PSL season. Waqar Younis has previously coached Islamabad United in the league and has also featured as a commentator. The yorker-king has 789 wickets and 1979 runs in International cricket.
Urooj Mumtaz is a former women's cricketer who represented Pakistan in 39 International fixtures. She is a dentist by profession and also works as a commentator.
After Rameez Raja took his charge as the PCB chairman, Bazid Khan has been representing Pakistan as its lead commentator. He was the only commentator from Pakistan in the 2022 T20 World Cup as well. As a cricketer, he played 6 matches for Pakistan's national side.
The female star player started commentating after finishing her illustrious cricket career. She featured for Pakistan in 226 International matches, scoring 2455 runs and grabbing 240 wickets. She was the first Pakistani woman cricketer to get 100 wickets, and she also stayed the #1 ranked bowler in the ICC rankings. She also captained Pakistan in 137 matches.
Sikandar Bakht is the last name on the list of PSL 2023 local commentators. He was part of commentary panels in the previous seasons as well.
PSL 2023 Urdu Commentators
Pakistan Super League has also hired a couple of urdu commentators. Let's check who they are:
It will be his 4th season as an urdu commentator in the Pakistan Super League. He has worked as a commentator in domestic cricket for more than a decade. He has also worked for Cricinfo and Deutsche Welle.
Marina Iqbal is a former woman cricketer who played 78 International matches. She later became a sports commentator and will do those duties in PSL 2023.
PSL 2023 Presenters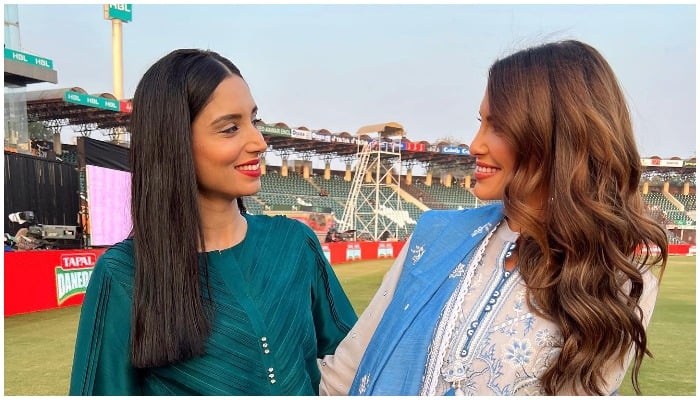 Image Source: www.geo.tv
The two gorgeous ladies, one from Pakistan and one from Australia, will fulfill the duties of presenters. Let's know more about them:
Erin Holland is a multi-talented woman who has worked as a TV host, singer, dancer, and model. She has been doing the hosting job in PSL for a few seasons now. She is also the wife of current Australian cricketer Ben Cutting.
Like Erin Holland, Zainab Abbas has also served PSL for a long time. She has completed her Masters in Business Administration and worked as a sports presenter and host. Recently, she was working in SA20 League.
PSL 2023: Full list of Commentators and Presenters
The foreign commentators in PSL 2023 include Simon Doull, Alan Wilkins, Danny Morrison, Nick Knight, Daren Ganga, Mark Butcher, Dominic Cork, and Vernon Philander. Whereas, Waqar Younis, Urooj Mumtaz, Bazid Khan, Sana Mir, and Sikandar Bakht will be the local commentators for the English language. On the other hand, Marina Iqbal and Tariq Saeed will do the urdu commentary. Erin Holland and Zainab Abbas will be the two TV presenters.