The wait is almost over, as season 8 of the PSL is knocking at the door. People are talking about the star players and their availability for the league. Also, there's a lot of gossip about how teams are shaping up and who the favourites are.
But, one aspect that fans may have forgotten is the umpiring. Umpires are responsible for keeping the game fair and maintaining discipline on the field. Which guys will do these duties in the upcoming edition of the Pakistan Super League?
Keep reading, and you will find it out!
PSL 2023 Foreign Umpires
The following 5 foreign umpires (4 English and 1 Sri Lankan) are hired for the PSL 2023:
Alex Wharf is a relatively new umpire in International cricket. He started his umpiring career at the highest level in 2018. Since then, he has umpired in 2 Tests, 11 ODIs, and 36 T20Is. He also played a couple of ODIs for England.
Martin Saggers first stood in an International fixture in 2020. Till now, he has stood in 3 T20Is and 12 ODIs. He is also a former English cricketer who played 3 Test matches.
Michael Gough is a member of the ICC Elite Panel of Umpires. His International umpiring career began in 2013. Gough has officiated in 28 Tests, 70 ODIs, and 22 T20Is.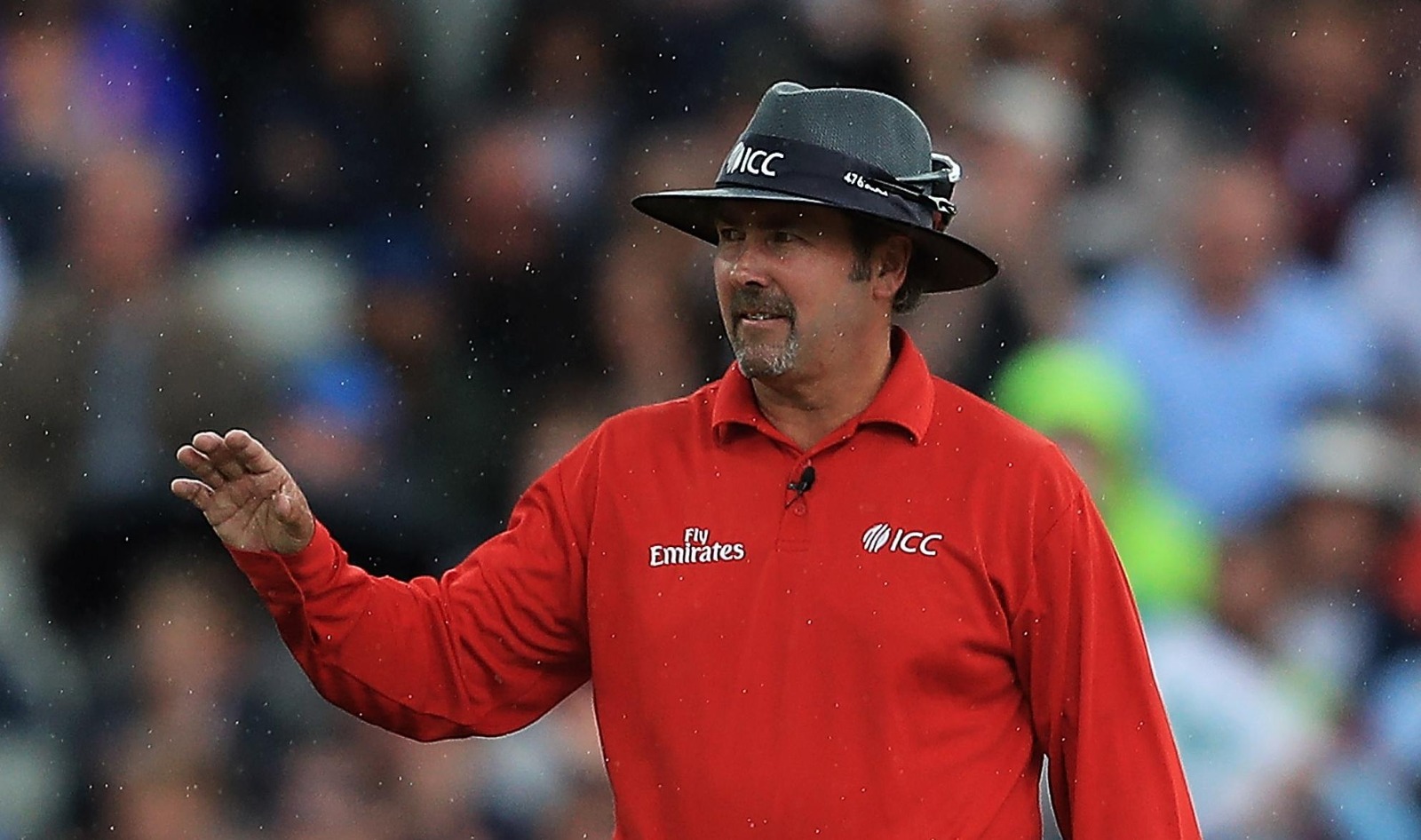 Image source: icc-cricket.com
Here's another English umpire on the list. Richard Illingworth is currently one of the most popular umpires in world cricket. As a cricketer, he played 9 Test matches for England. While as an umpire, Illingworth has done his job in 60 Tests, 77 ODIs, and 27 T20Is.
Ruchira Palliyaguruge is the only non-English foreign umpire in PSL 2023. He is a vastly-experienced white-ball umpire and has stood in 84 ODIs and 40 T20Is. He has also done this job in 9 Tests.
PSL 2023 Local Umpires
9 local umpires will be a part of the Pakistan Super League season 8. They are: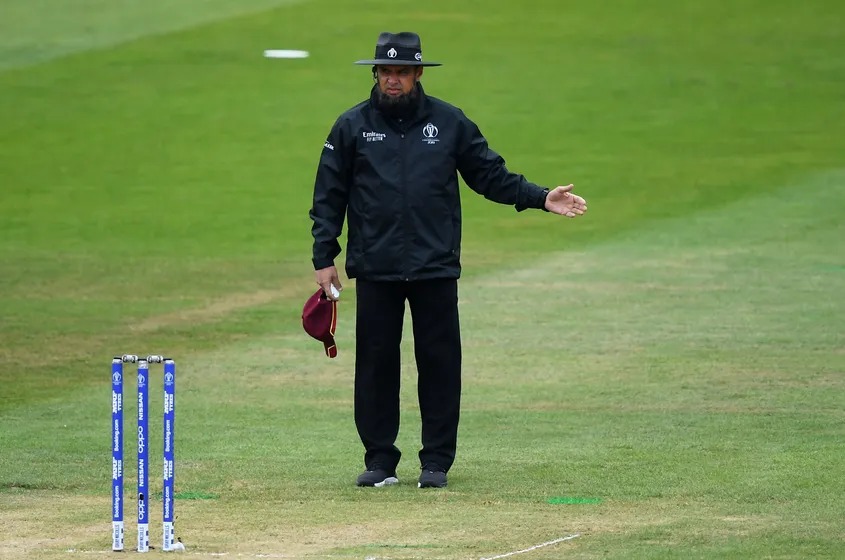 Image source: icc-cricket.com
Aleem Dar is the most famous Pakistani umpire in history. He was named the ICC Umpire of the Year for three consecutive years from 2009 to 2011. He is a member of the ICC Elite Panel and is regarded as one of the best umpires going around. He has officiated in 142 Tests, 219 ODIs, and 69 T20Is.
After Aleem Dar, Ahsan Raza is the most popular umpire in Pakistan. He was the first umpire to stand in 50 T20I matches. Till now, he has done the umpiring duties in 5 Tests, 40 ODIs, and 72 T20Is. His umpiring career in International cricket started 13 years ago.
Asif Yaqoob has fulfilled the umpiring duties in 4 ODIs and 12 T20Is. He has also stood in 20 matches in Women's International cricket. He is also one of the regular umpires in the PSL. In 2021, PCB awarded him as the Umpire of the Year. He was also shortlisted for the same award in 2020 as well.
Faisal Afridi has officiated just 2 T20Is till now. The 45-year-old is one of the top umpires in domestic cricket and the PSL.
He is one of the umpires in Pakistan's domestic cricket. He has stood in several games in the Quaid-e-Azam trophy and National T20 Cup.
Nasir Hussain has done the umpiring duties in 76 domestic games. He is also a former first-class cricketer.
Rashid Riaz is an International umpire who has served in both men's and women's cricket. He has officiated 52 International fixtures till now.
He is an experienced umpire who started his International umpiring career in 2012. He has the privilege to stand in 24 ODIs and 37 T20Is.
Tariq Rasheed is the last man on the PSL 2023 local umpires list. He umpires in domestic and first-class cricket.
PSL 2023 Match Referees
4 Local and 1 International referee will do the match referee duties for the PSL 2023. Let's learn more about them:
Ali Naqvi is a former Pakistani Test cricketer. He scored 242 runs in 5 games for his national side. Later, he became a match referee and is still doing that job.
Iftikhar Ahmed is another local match referee for the Pakistan Super League. He usually does these duties in the domestic circuit.
Javed Malik is also a former first-class cricketer. He played 15 first-class and 10 List-A games in his career.
The last name amongst the local match referees is Muhammad Anees. He is also a domestic match referee in Pakistan.
Roshan Mahanama is a former ICC match referee who retired in 2015. He was rated as one of the best match referees of his time. He also had a fine International career. In his 52 Test matches, Roshan scored 2576 runs. He represented Sri Lanka in 252 ODIs, scoring 5162 runs.
PSL 2023 umpires and match referees
Alex Wharf, Martin Saggers, Michael Gough, Richard Illingworth, and Ruchira Palliyaguruge will be the 5 foreign commentators for PSL 2023. On the other side, the local umpires include Ahsan Raza, Aleem Dar, Asif Yaqoob, Faisal Khan Afridi, Muhammad Asif, Nasir Hussain, Rashid Riaz, Shozab Raza, and Tariq Rasheed. Lastly, Roshan Mahanama, Ali Naqvi, Iftikhar Ahmed, Javed Malik, and Muhammad Anees will fulfill the duties of the match referee.