Test cricket is a form of first-class cricket played at international level between teams representing full member countries of the International Cricket Council (ICC). Undoubtedly, it is one of the world's most complex sporting formats. It has a considerable and huge duration of five days and a variety of regulations and specialties that increase its value. Test matches involve several mental fights as well, such as choosing when to declare the innings or when to enforce the follow-on.
And the captain often spends the majority of his time brainstorming.
It just seems logical that how a teams performs in any match depends on how the captain's best work. As the saying goes, a weak army with a strong leader will easily defeat a strong army with a weak one.
Virat Kholi – The Greatest Indian Test Captain
One of the most admired cricket players in the world, unquestionably, is Virat Kohli. He has various records as captain in addition to being a reliable batter. Kohli took over as captain of the Indian team for a total of 68 games in the longest formats of the game after MS Dhoni retired from Test cricket.
Read more: Top 5 T20 Innings by Virat Kohli
For the fourth and final Test of the series, Kohli took over the captaincy permanently from Dhoni, and his first-innings 147 made him the first batsman in men's Test history to score three hundred in their first 3 innings as best Indian test match captains. The most runs scored by an Indian batsman in a series in Australia remain still Kohli's 692 runs throughout that four-Test defeat.
Since the series in Australia in 2014–15 concluded, Kohli has transformed India into the preeminent force in international Test cricket, losing just 5 of 24 Test series, including the lone ICC World Test Championship Final in 2021 and the most recent series in South Africa.
Read more: How the World Reacted to Virat Kohli's Epic Innings in the T20 World Cup?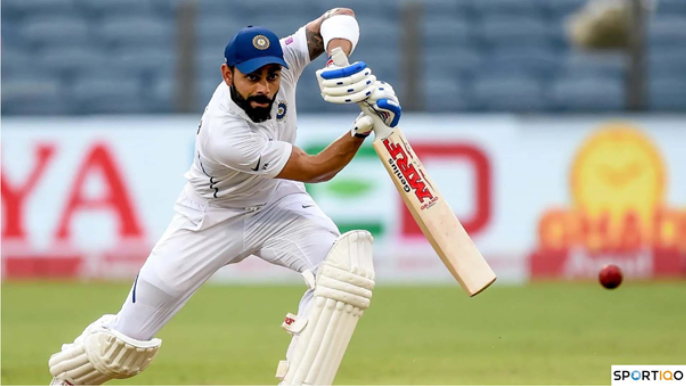 In that time, from October 2016 to March 2020, Kohli led the country to the top of the ICC Test Rankings, where they remained for 42 straight months. While serving as captain, Kohli also thrived as a batsman, amassing 20 of his 27 Test hundreds, the most of any Indian captain in history.
Read More: 'Time flies': Virat Kohli recalls his 11 years of Test cricket career
As the Indian test match captains, he amassed 5864 runs at an average of 54.80 in 68 games. Additionally, Kohli's performance at home is even more impressive, amassing 2907 runs in 31 Test matches in India at an average of 67.60, including 10 Test hundreds.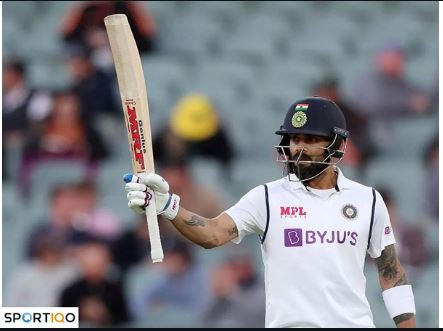 | | | | | | |
| --- | --- | --- | --- | --- | --- |
| Player | Matches | Won | Lost | Draw | Winning Percentage |
| Virat Kohli | 67 | 40 | 17 | 11 | 58.82% |
While serving as the Test captain outside of India, Kohli was also a key player with the bat, scoring hundreds and averaging easily over 40 in Australia, England, South Africa, Sri Lanka, and the West Indies. Virat Kohli, the man who dominated the 3-match Test series despite other two centuries by Rohit Sharma and Mayank Agrawal, shined in the second Test match against the visiting South Africa side.
His knock of 254* (336), which included 33 fours and 2 sixes, stunned the South African team, and India amassed a whopping 601 runs in the first innings. India won the Test by an innings and 137 runs despite South Africa's subpar batting. In Kohli's remarkable Test career, which spans 100 Test games, this is the highest score.
Other 2 Best Skippers for India In Test Cricket
Some other skippers that gave their best in the past Test cricket matches were:
1. Kapil Dev – Kapil dev is known be one of the best test match captain in India. Due to the 22 draws in the 34 matches he commanded, his loss percentage is only 20.58, which is not too awful.
2. MS Dhoni – "Captain cool", known to be one of the best captains and wicket keepers of all the times, It is no shock that MS Dhoni comes in the list of best skippers. In Chennai in 2004, Dhoni played his first test against Sri Lanka. He maintained his status as a player after scoring his first fifty against Sri Lanka in Delhi.
Read more: Cricket Statistics: MS Dhoni's Test Record as India Captain Away from Home
Conclusion
Sadly for his supporters, Kohli's impressive tenure as skipper came to an abrupt end when he announced his retirement from executive positions in early 2022. After stepping aside from the ODI and T20I captain positions in September and December of 2021, respectively. Kohli's decision to relinquish the Test captaincy ends one of the most successful periods in Indian cricket history.
FAQs
Q1. What is Virat best known for?
A. One of the best batters of all time, Virat Kohli bats right-handed for Delhi in domestic Indian cricket and Royal Challengers Bangalore in the Indian Premier League.
Q2. When and where did Virat Kohli score his 71st century?
A. India's top batsman, Virat Kohli, has once again reached the century mark. Long anticipated, Kohli's 71st century in the Asia Cup's Super 4 round came against the Afghanistan side. The unbeaten 122 from 61 balls that Kohli scored at the end of the game marked his first century in the 20-over format.