The Indian men's national cricket team have seen quite a few great skippers in its history. The likes of Kapil Dev and Sourav Ganguly have left an indelible mark on the cricketing culture in the country. While Kapil's captaincy saw India win their first ever world cup, the foundation that Ganguly laid proved to be crucial for the country's astronomical success in the future.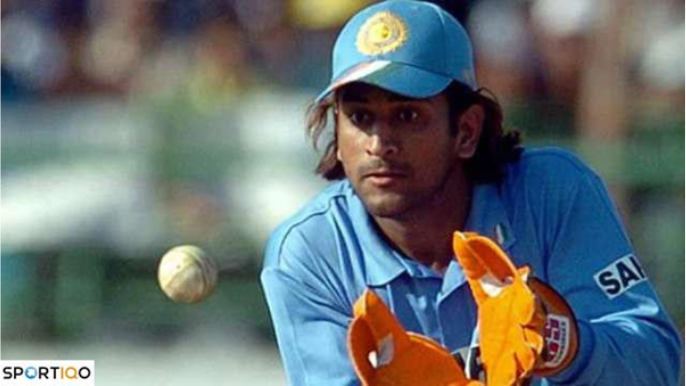 While both these former captains had crucial roles to play in Indian cricket, nobody has made an impact quite like Mahendra Singh Dhoni. The Ranchi-born wicketkeeper-batsman has led India to success in three major ICC events, 2007 ICC World T20, 2011 ICC Cricket World Cup and 2013 ICC Champions Trophy.
Dhoni is the most successful captain in the history of Indian cricket, even at the domestic level. In the Indian Premier League (IPL), the Chennai Super Kings skipper has led his team to glory four times: 2010, 2011, 2018 and 2021. With every great career, there is a point where it starts and here is a look at MS Dhoni's debut match in IPL and international cricket.
Debuts for India
One-day internationals
Dhoni made his ODI debut 18 years ago against Bangladesh at Chittagong on December 23, 2004. Unfortunately, it was not a match he would fondly look back on as he was out for a duck on the very first ball. He did not have any big contributions behind the stumps either. India still won that match by 11 runs thanks to an 80 by Mohammad Kaif and a three-wicket haul by Sridharan Sriram.
Tests
MS Dhoni's debut match of Test for India was a match where rain played spoilsport. The men in blue were up against the Lankan Lions as the match was scheduled to be played from December 2nd to December 5th in Chennai. The match was eventually abandoned due to rain as each time could only play one inning.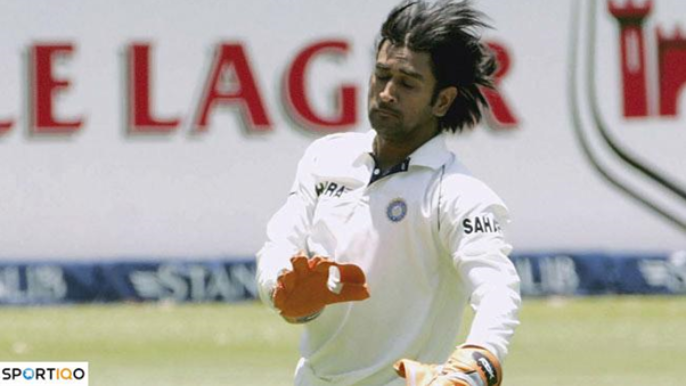 India scored 167 while batting and Dhoni had a decent contribution to the score. He scored 30 runs off 54 deliveries, hitting four boundaries in the process. He also took a catch behind the stumps when it was Sri Lanka's turn to bat, dismissing Avishka Gunawardene off an Irfan Pathan ball.
T20 Internationals
Much like his MS Dhoni's debut match in ODI , Dhoni's T20 international debut was not one of the highlights of his career. The match between India and South Africa was played at Johannesburg on December 1, 2006. While India won the match by six wickets and one ball to spare, Dhoni's night was not as thrilling as he was dismissed for a duck by Charl Langeveldt. He did not have any contribution behind the sticks either as he was not involved in any catches or stumping opportunity.
IPL debut
Fresh off his triumph as captain at the 2007 ICC World T20, MS Dhoni was recruited by the Chennai Super Kings in the inaugural edition of the Indian Premier League and was also named skipper. With the franchise, Dhoni experienced immense success as he consistently led the team to the playoffs and won the tournament four times: 2010, 2011, 2018 and 2021. However, it turns out he did not have a good debut.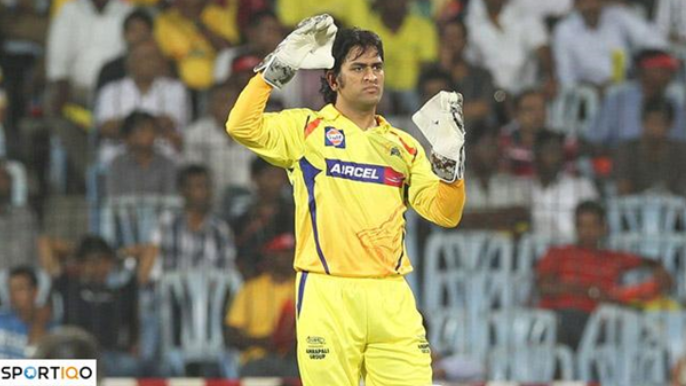 Chennai was up against the Kings XI Punjab (currently Punjab Kings) in his first ever IPL match on April 19, 2008 at Mohali. The men in yellow scored a massive 240 with Michael Hussey scoring an unbeaten 116 off just 54 balls. Punjab managed 207 runs in reply which meant that Dhoni's men won by 33 runs. However, the Chennai skipper himself was disappointing on the day with the bat as he was dismissed for two runs off three balls by James Hopes.
Dhoni, however, had a good first season in the IPL despite the poor debut. The CSK skipper played 16 matches that year, including the final, and he scored 414 runs with an average of 41.40. His best score of the season was 65.
Conclusion
Debuts can be difficult, even for someone as prolific as MS Dhoni. His career might be one of the greatest ever in the history of the gentleman's sport but none of his debuts were exceptional. But that is not necessarily a bad thing. People have always put Dhoni on a pedestal ever since he won India its second world cup. It is understandable why people hold him in such high regard after the career he has had.
However, a few off performances here and there humanises the great man, showing that like all of us, he is just a human being who gets nervous and makes mistakes. It is what he did after those performances in his debuts that matters. At the end of the day, MS Dhoni will always be in the history books as one of the greatest players to have ever been part of the Indian men's cricket team.
FAQs
Q. Who did MS Dhoni make his ODI debut against?
A. MS Dhoni made his ODI debut at Chittagong against Bangladesh on December 23, 2004.
Q. Who did MS Dhoni make his T20i debut against?
A. MS Dhoni made his T20 international debut against South Africa on December 1, 2006 at Johannesburg.
Q. Who did MS Dhoni make his Test debut against?
A. MS Dhoni made his Test debut against Sri Lanka in Chennai on December 2, 2005.