Mumbai Indians, the five-time IPL champions are the most successful franchise in the Indian Premier League history. They are one of the most high-profile teams in the competition and have a huge and loyal fanbase.
The huge fanbase means that every single piece of news about the franchise gains a lot of attention and now ahead of the IPL 2023, Mumbai Indians have made a big decision of replacing Mahela Jayawardene with Mark Boucher as their new head coach.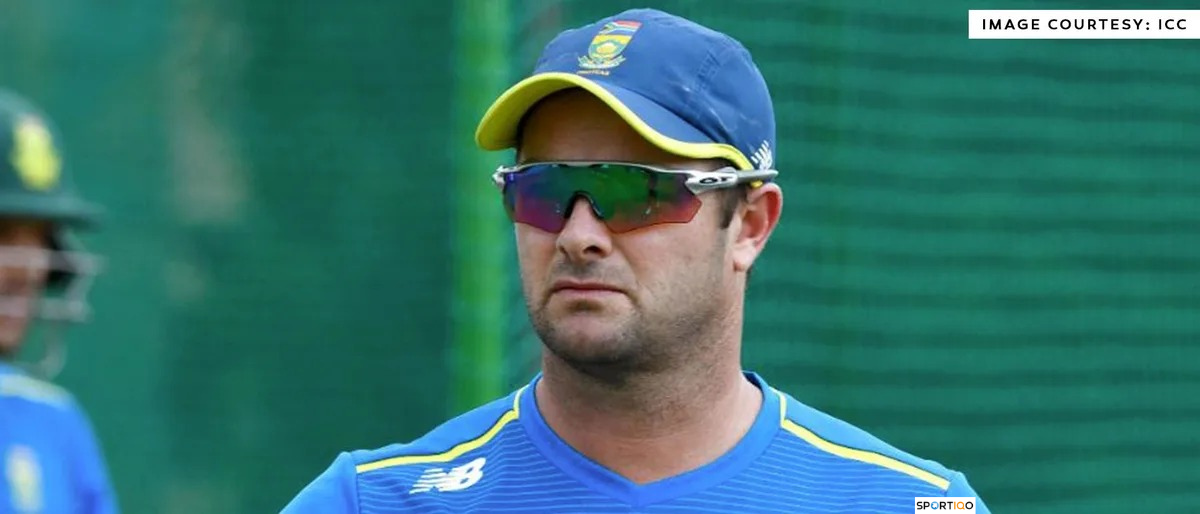 Mahela Jayawardene, on the other hand, is elevated to the position of Global Head of Performance where he will be responsible for monitoring the progress of MI Cape Town, MI Emirates, and Mumbai Indians. Mahela was the coach for Mumbai Indians from the 2017 to 2022 season and under him, Mumbai Indians won the IPL 3 times in 2017, 2019, and 2020 as Mahela-Rohit gelled together quite nicely to create a very strong and balanced unit.
However, Mumbai Indians could not recreate that magic in the last two seasons and Mumbai fans would be hoping that Mark Boucher will bring back the glory days for the franchise.
Mark Boucher, the former wicketkeeper batter who was the coach of South Africa from the 2019 to 2022 T20 World Cup has shown his credentials with a fruitful stint with the Proteas. Boucher took over the role as a coach of the South African team when they were at their lowest point but gradually rebuilt the team and has lifted them to become a formidable force once again across all three formats.
Mark Boucher also has prior experience coaching in IPL when he was involved with Kolkata Knight Riders in the 2016 IPL as a wicketkeeping coach. He was also the head coach of Titans in the South African domestic circuit before taking over the same role for the South African national team.
Mark Boucher is the 7th head coach for Mumbai Indians since the inaugural season in 2008. Mumbai Indians won their first IPL trophy in the 2013 season with John Wright as the head coach while they won their second trophy under Ricky Ponting in 2015. However, the most successful and longest-serving coach has been Mahela Jayawardene who has won the title on three occasions.
Here is the year-wise list of all the head coaches of Mumbai Indians
| | |
| --- | --- |
|          Year |               Coach |
|             2008 |              Lalchand Rajput |
|              2009 |              Shaun Pollock |
|             2010-2012 |              Robin Singh |
|              2013-2014 |             John Wright |
|              2015-2016 |             Ricky Ponting |
|               2017-2022 |            Mahela Jayawardene |
|                2023 |              Mark Boucher |
WRAP UP
Indian Premier League is a high-profile and very competitive tournament and it can be a demanding job for both players and support staff involved with the teams. Mark Boucher surely has a tough task on his hands and it would be interesting to see how Mumbai Indians go about their business in this new era under Mark Boucher.