Punjab Kings have played all 15 seasons so far and have qualified for the playoffs only two times in all these years with no title to show for their efforts. Over the years, Punjab owners have tried everything they could, constantly changing personnel both on and off the field, however, positive results have eluded them.
As we approach the 16th season, Punjab is again going with a new captain and a new head coach along with some fresh names in support staff in the hope to change their fortunes. Shikhar Dhawan has replaced Mayank Agarwal as the skipper while Trevor Bayliss is the new head coach in place of Anil Kumble.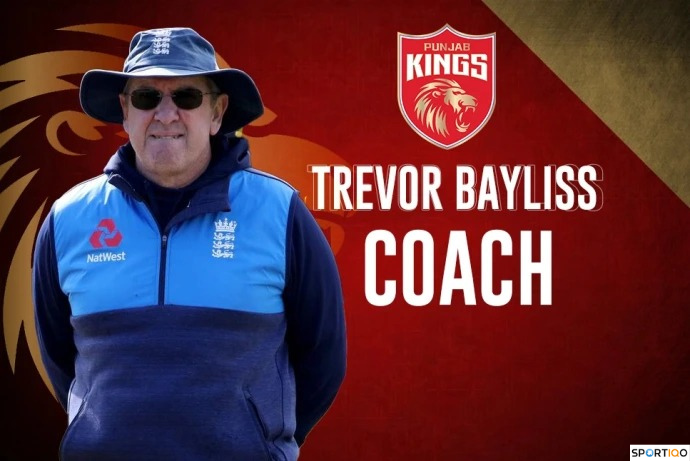 Here is the year-wise list of all the head coaches of the Punjab franchise (Including Kings XI Punjab and Kings) in the IPL
| | |
| --- | --- |
| Year | Coach |
| 2008 -2010 |  Tom Moody |
| 2011 | Michael Bevan |
| 2012 | Adam Gilchrist |
| 2013 |  Darren Lehmann |
| 2014-2016 | Sanjay Bangar |
| 2017 | Virender Sehwag |
| 2018 | Brad Hodge |
| 2019 | Mike Hesson |
| 2020-2022 | Anil Kumble |
| 2023 | Trevor Bayliss |
OUR VERDICT
IPL 2023 is a fresh start for Punjab Kings with a new head coach and new captain. They have done this kind of experiment of changing captain and coach many times in their IPL history but things have not gone their way. However, with the team they have at their disposal this time around, they can surely turn the tables if they manage to click as a unit under the leadership combination of Trevor Bayliss and Shikhar Dhawan.