Bowlers with nerves of steel and versatility in their bowling can get their names among players who got the most wickets in T20Is. With every passing year, T20 batters brought innovation in their batting. Hence, the importance of a mystery spinner and pacer who is master of yorkers has increased alot.
Below, we will discuss 10 exceptional bowlers who consistently troubled the batters with their variations and stock balls.
Top 10 Bowlers With Most Wickets in T20 International Cricket
The following table consists of the list of bowlers who dominated T20 Cricket and got the most wickets in T20 Internationals:

| Bowler | Country | Matches Played | Wickets Taken | Bowling Average | Economy Rate | Best Figures | Strike Rate |
| --- | --- | --- | --- | --- | --- | --- | --- |
| Tim Southee | New Zealand | 114 | 144 | 23.62 | 8.19 | 5/18 | 17.3 |
| Shakib Al Hasan | Bangladesh | 117 | 140 | 20.49 | 6.79 | 5/20 | 18.1 |
| Rashid Khan | Afghanistan | 82 | 130 | 14.8 | 6.16 | 5/3 | 14.41 |
| Ish Sodhi | New Zealand | 102 | 126 | 22.39 | 7.99 | 4/28 | 16.81 |
| Lasith Malinga | Sri Lanka | 84 | 107 | 20.79 | 7.42 | 5/6 | 16.81 |
| Shadab Khan | Pakistan | 92 | 104 | 22.12 | 7.07 | 4/8 | 18.75 |
| Mustafizur Rahman | Bangladesh | 85 | 103 | 22.27 | 7.57 | 5/22 | 17.63 |
| Mitchell Santner | New Zealand | 90 | 100 | 22.06 | 7.08 | 4/11 | 18.68 |
| Mark Adair | Ireland | 71 | 98 | 19.59 | 7.68 | 4/13 | 15.29 |
| Shahid Afridi | Pakistan | 99 | 98 | 24.44 | 6.63 | 4/11 | 22.12 |
1. Tim Southee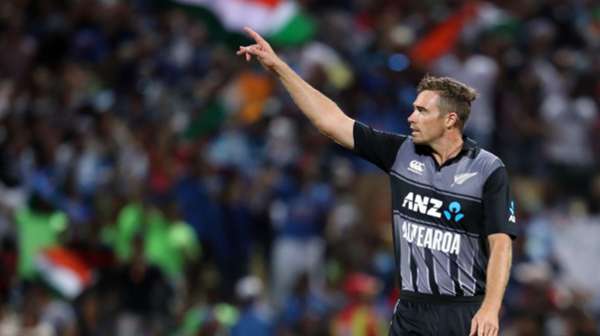 Kiwis red-ball skipper Tim Southee leads the race of bowlers who got the most wickets in T20Is. He has 144 dismissals in 112 innings. Although his economy (8.19) is higher, he is a genuine wicket-taker when needed.
Southee has registered 2 fifers in T20Is, with his career-best figures (5/18) coming against T20 Giants Pakistan. He also got 29 T20 World Cup wickets in 22 matches. Southee's bowling methodology is confined between outswingers during new ball spells and slow balls during death overs.
2. Shakib Al Hasan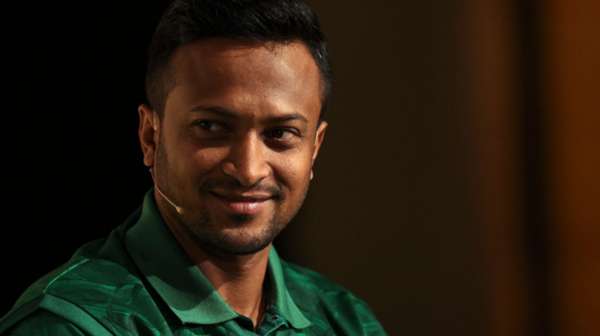 Bangladesh legend and the best all-rounder in the world, Shakib Al Hasan, is a limited-overs specialist. The all-rounder has 140 wickets in 115 innings and an outstanding economy of 6.79. His praiseworthy average (20.49) suggests that batters are cautious while playing him.
Shakib holds the record of taking most wickets (47) across all T20 World Cups. He has also taken most 4-wicket hauls (5) in T20Is. In a high-scoring encounter between the West Indies and Bangladesh, he bowled an economical spell and took 5 wickets. Windies were bowled out for 175 while chasing 212 in 20 overs. It's so far his best T20I bowling performance.
3. Rashid Khan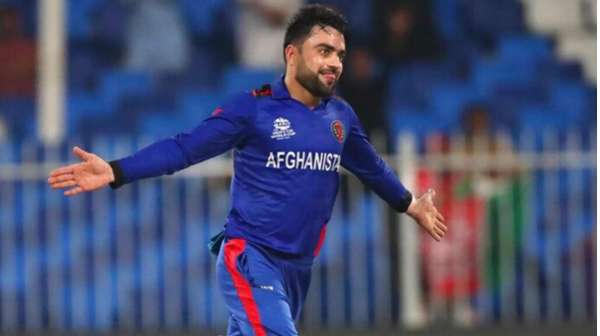 Rashid Khan was declared as the T20 Cricketer of the Decade (2010-2020) by the ICC. Rashid Khan has always been in high demand for all T20 leagues globally because of his consistent wicket-taking abilities.
Rashid is the fastest bowler to 100 T20I wickets and currently has 130 dismissals in just 82 innings. He has four 4-wicket hauls and two fifers in T20Is. Rashid's stats as a T20 specialist are out of this world, as he averages 14.80 and has a reasonably low strike rate (14.41). Indeed! 25-year-old Rashid Khan is on his way to breaking almost all T20 bowling records.
4. Ish Sodhi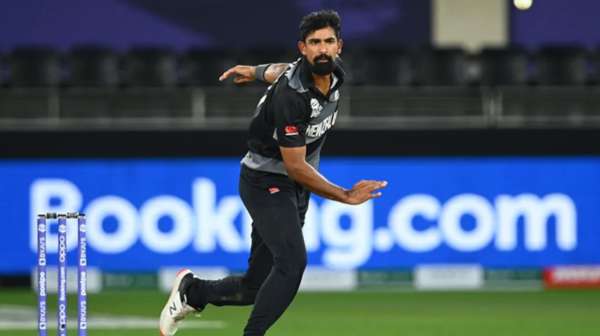 New Zealand leg spin wizard Sodhi comes next in the list of bowlers who got the most wickets in T20Is. He earned 126 wickets in 102 matches. Sodhi has three 4-wicket hauls in T20Is. He maintained an impressive average of 22.39 and a strike rate of 16.81.
He got most of his wickets via his leg-break delivery. Recently, Sodhi has been pivotal to Kiwis' cause, especially during T20 World Cups, where he has 25 wickets in just 17 games. His bowling figures of 3/18 against India during T20 World Cup 2016 while defending 127 runs in 20 overs is one of his highly rated performances.
5. Lasith Malinga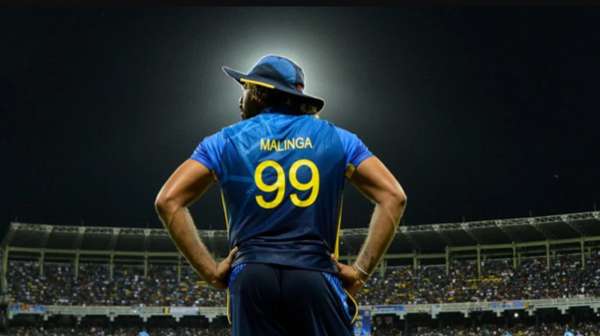 Lasith Malinga is rated as one of the all-time greats in T20 cricket. His ability to bowl yorkers at will inspired a generation of cricketers to copy his trademark "slinging" action. Malinga was the first ever bowler to enter 100 wickets tally in T20Is. In total, he has 107 wickets in 84 matches.
Malinga is also known for a rare record in T20Is, where he took 4 wickets on 4 successive balls against New Zealand in 2019. He ended his mesmerizing spell with figures of 5/6. He has 2 fifers and one 4-wicket haul in T20Is.
6. Shadab Khan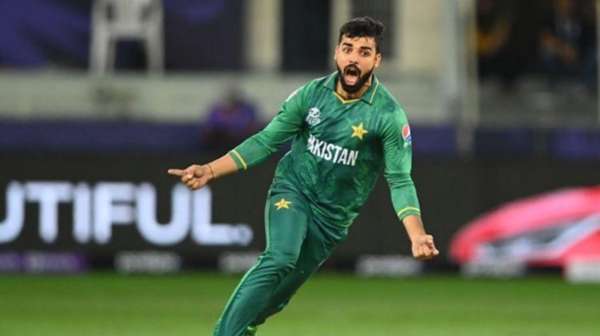 Pakistan's current Vice-Captain, Shadab Khan, is sixth among the bowlers with the most wickets in T20Is. He is the only Pakistani with 100 and above wickets. Shadab dominated T20 cricket since his debut in 2017, and he became a genuine match-winner for Pakistan.
He has taken three 4-wicket hauls while sustaining a sound average (22.12). Shadab Khan announced himself to International cricket by registering bowling figures 4/14 in his first T20 series against West Indies.
7. Mustafizur Rahman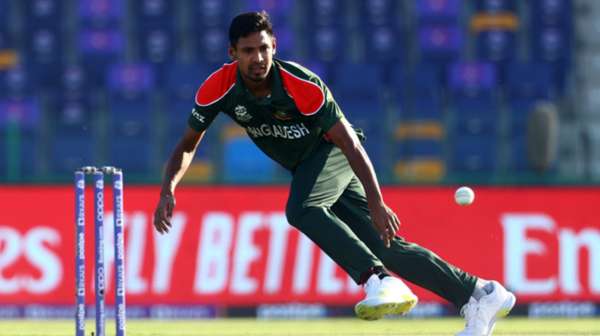 Mustafizur Rahman, "The Fizz," astonished the cricketing world when he first entered the ground in 2015. His "unplayable off-cuter" troubled almost every top batter of the world back then. As of now, Fizz has taken 103 wickets in 85 matches.
With an impressive average (22.27) and unreal strike rate (17.63), Mutafizur has three 4-wicket hauls and a fifer to his name. The Fizz became the first Bangladeshi bowler to secure a 5-wicket haul in T20I during the T20 World Cup 2016. He bragged sensational figures of 5/22 against a strong Kiwis side.
8. Mitchell Santner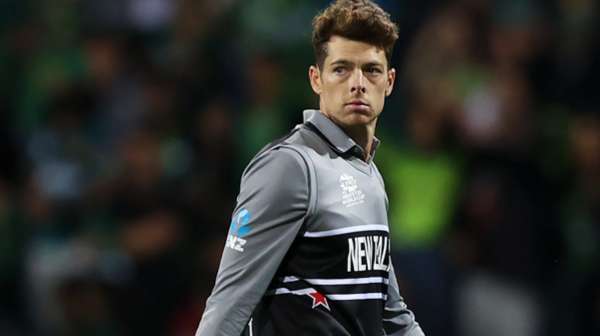 Left-arm off-spin bowling of Mitchell Santner always had a vital role in Kiwis winning causes, especially in high-voltage matches. His best bowling figure, 4/11, came against India during World Cup 2016, where his side defended 127 runs. Overall, he has100 wickets in 90 games.
He got most of his wickets through his quick-arm off-break that goes away from the right-handers. Santner averages 22.06 at a good T20 economy (7.08). In addition, he has twice taken 4 wickets in a match.
9. Mark Adair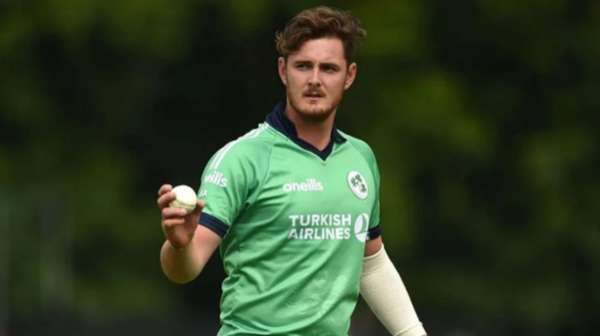 Ireland Mark Adair is the only player from low-rank sides who made it to the list of bowlers with the most wickets in T20Is. Despite belonging to a fair amateur team, Adair has taken 98 wickets in just 71 innings.
He played most of his matches against associate sides. Still, most of his finest spells came against top teams: 3/16, 3/25, and 3/39 against Afghanistan, Bangladesh and South Africa, respectively. Both his strike rate (15.29) and average (19.59) are worth mentioning here.
10. Shahid Afridi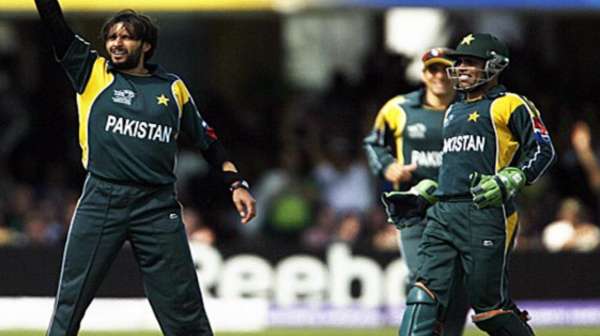 Former Pakistan captain and limited-overs superstar Shahid Afridi was the bowler with the most wickets in T20Is at the time of his retirement. Afridi was a genuine match-winner on his day. He is also our list's second most economical bowler (6.63).
With a total tally of 98 wickets, Shahid Afridi got four 4 wicket-hauls in T20Is. He also registered the second-most wickets (39) in all T20 World Cups. The star all-rounder was the "Player of the Tournament" during the inaugural T20 World Cup 2007.
Closing Remarks
New Zealand's Tim Southee got the most wickets (144) in T20 internationals. The top 10 all-time wicket-takers in T20Is include 3 players from New Zealand, 2 bowlers each from Pakistan and Bangladesh, and finally, one from Sri Lanka, Afghanistan, and Ireland.
This list of bowlers with the most wickets includes 6 spinners and 4 fast bowlers. The chart shows leg spinners are the most dominant breakthrough options. Rashid Khan's stats are top-notch and above the rest of the bowlers as he has the best bowling figures (5/3), lowest strike rate (14.41), lowest average (14.80), and is the most economical bowler (6.16).