The upcoming ODI World Cup in 2023 is anticipated to be the prominent event set to take place this year. India hosts the tournament, and all the matches will occur across different venues. 10 teams will participate in the contest. Some teams have already announced their squads, and some are yet to be announced. As far as the
Indian squad for world cup 2023 is concerned, team India has unveiled its roster for the grand event.
So, let's talk about the Indian team for the ODI World Cup 2023.
15 Members Squad
Men in Blue have the following 15 members squad for the upcoming World Cup:
Rohit Sharma (c)
Hardik Pandya (vc)
Shubman Gill
Virat Kohli
Shreyas Iyer
KL Rahul
Ravindra Jadeja
Shardul Thakur
Jasprit Bumrah
Mohammed Siraj
Kuldeep Yadav
Mohammed Shami
Axar Patel
Ishan Kishan
Suryakumar Yadav
Players Unlucky to Miss-Out
While India has announced its best 15 members team, the omission of some players still created a debate. Here are those guys;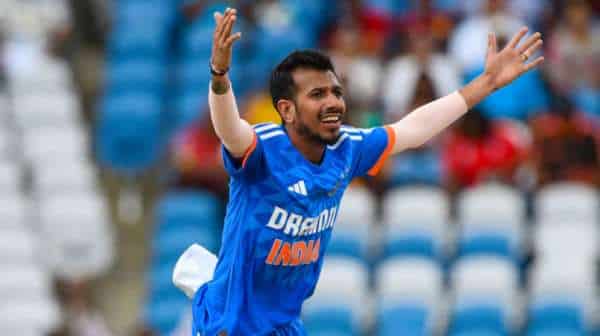 The leg-spinner was not present in the Asia Cup squad and has also been left out of India's 2023 ODI World Cup squad. He has not represented India in an ODI match since January 2023. Chahal has taken 121 wickets in 72 ODI matches at an economy rate of 5.26.
Arshdeep made his debut the previous year, but his presence in the squad has been inconsistent ever since. He was recently part of the team for the white-ball tours of West Indies and Ireland. However, he was excluded from the Asia Cup and Indian squad for World Cup 2023. His exclusion is a surprise, especially considering his abilities as a left-arm pacer, which made him a valuable option for the team.
Talks about Tilak Varma have risen considerably in the past few months due to the left-handed option that he provides. His addition to the squad may have added an unpredictable element. However, his lack of experience may have been a factor that could have worked against his favor.
In IPL 2023, while representing Mumbai Indians, he displayed his brilliance by scoring a remarkable 343 runs across 11 matches. He had a stellar strike rate of 144.53.
Indian Squad for World Cup 2023 in Detail
Openers
Rohit Sharma and Shubman Gill are set to be the opening pair for India in the 2023 ODI World Cup. Rohit has scored 577 runs, including 1 century and 5 half-centuries this year. Shubman Gill is also in outstanding form in 2023, showcasing his brilliance with 4 centuries. He has also achieved the remarkable feat of scoring a double-century against New Zealand. He is also the highest run scorer in Asia Cup 2023.
Middle Order
Virat Kohli's role as a key middle-order batsman for the team cannot be understated. The right-handed batsman has already slammed 3 centuries in ODIs this year. With his consistent performance, he has scored 556 runs in 15 ODIs, boasting an average of 55.60.
Along with Kohli in the middle order, India has Shreyas Iyer and Mr.360, Suryakumar Yadav. With an average of 45.69, Iyer has scored 1645 runs in his 45 matches. On the other hand, SYK has scored 537 runs in 27 matches.
Wicket Keepers
India has picked KL Rahul and Ishan Kishan as the wicketkeepers in the ODI World Cup 2023 squad. In 6 ODIs this year, the right-handed batsman has mustered 395 runs at an average of 65.83. With a healthy strike rate of 101.94, Ishan Kishan has scored 837 runs in his career.
All-Rounders
For the all-rounders, players like Hardik Pandya, Ravindra Jadeja, and Axar Patel are picked in the Indian squad for The World Cup 2023. While Pandya is a medium-pace all-rounder, Jadeja and Patel are spin all-rounders.
Bowlers
Kuldeep Yadav is also nominated for the 2023 ODI World Cup as a spinner. He made a comeback in the Indian team after a fabulous performance in IPL 2022 last year. He has hunted 31 wickets in 16 ODIs in 2023, bowling at an average of 15.51.
Jasprit Bumrah will be a crucial pacer for India in ODI World Cup 2023. Bumrah, out of the field since September 2022, came back in Asia Cup 2023. Mohammed Siraj, Shardul Thakur, and Mohammed Shami will be the other 3 pacers. Siraj got 10 wickets in the recent Asia Cup and was the player of the match in the final against Sri Lanka.
Possible Playing 11
Based on the performance in Asia Cup 2023, India might start their journey with the following team:
Rohit Sharma will be the first member of the playing 11, and considering his current form, Shubman Gill will be the best choice to open with Rohit.
Virat Kohli is set to be the primary choice as the number 3 batsman for Team India. His exceptional performance with the bat in ODIs has been extraordinary.
With his aggressive batting style, Ishan Kishan is expected to be India's first-choice wicketkeeper. KL Rahul, since 2020, has also played a key role with the bat while batting at number 4 and 5 positions. He will be playing as a wicketkeeper for his side.
Hardik Pandya and Ravindra Jadeja are the automatic choices concerning the all-rounders in the World Cup. Their performance with the bat and ball had been a crucial asset for Men In Blue in important matches.
Kuldeep Yadav and Jadeja will play a fundamental impact in the spin-friendly games. Shami, Siraj, and Bumrah are the front-line bowlers for India in this World Cup.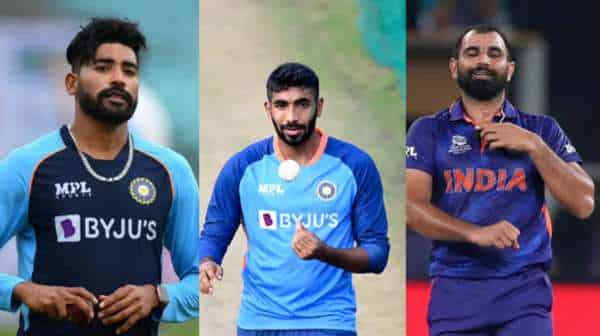 So the possible playing 11 looks like;
Rohit Sharma
Shubman Gill
Virat Kohli
Ishan Kishan
KL Rahul
Hardik Pandya
Ravindra Jadeja
Kuldeep Yadav
Muhammad Shami
Muhammad Siraj
Jasprit Bumrah
Conclusion
The 2023 ODI World Cup is scheduled to be held in India during October and November. The tournament will feature matches at various venues across the country. 10 teams will participate in the event; some have revealed their squads. Indian squad for the World Cup 2023 has also been announced.
15 members Indian squad looks pretty decent in this World Cup. Due to a massive home advantage, they are one of the top contenders for the World Cup 2023. The Indian batting lineup is suitable for these sorts of conditions.