The 2023 Men's Cricket World Cup is the 13th edition of the Cricket World Cup. India hosts the mega event from 5 October to 19 November. 10 teams are part of this tournament, and the top 4 will qualify for the semi-finals.
As far as the India vs Pakistan World Cup 2023 match is concerned, it is scheduled to take place on 14 October 2023. It will be the 3rd game of the event for both teams. India vs. Pakistan matches have always been of high tension and drama. The rivalry continues to be a significant part of the cricketing landscape, adding an extra layer of intensity to the ODI World Cup.
Let's discuss this phenomenal encounter of arch-rivals in detail.
Head To Head in World Cup Games
The India-Pakistan rivalry in the One Day International World Cup is one of the most intense and closely followed sporting rivalries globally. The teams first contested in the World Cup in 1992, with India emerging victorious by 43 runs. Since then, India has maintained an unbroken winning streak against Pakistan in World Cup matches.
The arch-rivals have faced each other 7 times in the ODI World Cup. India has outclassed Pakistan in all the matches they contested. Pakistan is yet to gain its 1st victory against India. Men in Green are ready to break this losing streak against India in this World Cup. On the other hand, India is fully prepared to clinch their 8th victory.
India vs Pakistan World Cup 2023 Match Venue
The 12th game of this World Cup will be played between India and Pakistan. The high-voltage encounter is set to take place at the Narendra Modi Stadium in Ahmedabad. This breathtaking clash is set to take place on October 14, 2023. The match will start at 01:00 pm IST.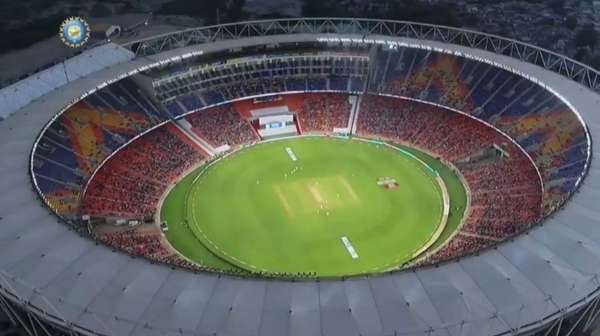 With a seating capacity of 132,000 spectators, it is the world's largest cricket stadium in the city of Gujrat. The stadium has hosted 5 world cup matches so far. India has played 2 World Cup matches and won both. Pakistan will play its 1st game in this ground against India in this World Cup. In this mega event, this stadium will host 5 matches, including the grand finale.
Probable XI of Both Teams
Both countries have already revealed their squads for the World Cup. Based on the pitch conditions and players in form, teams may appear with the following playing 11 on 14 October.
Indian XI
1. Rohit Sharma (Captain)
2. Shubman Gill
3. Virat Kohli
4. Shreyas Iyer
5. KL Rahul
6. Hardik Pandya
7. Ravindra Jadeja
8. Kuldeep Yadav
9. Muhammad Shami
10. Muhammad Siraj
11. Jasprit Bumrah
Pakistan's XI
1. Imam ul Haq
2. Abdullah Shafique
3. Babar Azam (Captain)
4. Muhammad Rizwan
5. Saud Shakeel
6. Iftikhar Ahmad
7. Shadab Khan
8. Muhammad Nawaz
9. Hassan Ali
10. Shaheen Shah Afridi
11. Haris Rauf
Important 1-on-1 Encounters
Both teams are fortunate to feature several world-class players. It's intriguing to delve into the crucial encounters involving these talented batters and bowlers. Let's highlight some of these exciting clashes:
1. Shaheen Shah vs. Rohit Sharma
Shaheen Shah Afridi is considered to be the epitome of terror for the openers. He has the ability to rattle the stumps in the opening overs with his swinging deliveries. Shaheen has got Rohit's wicket twice whenever they faced each other. If Shaheen is able to shine again against Indian openers, especially Rohit Sharma, Pakistan can have the upper hand against their rivals.
2. Babar Azam vs. Kuldeep Yadav
Babar Azam is currently at the #1 position in Men's Player Rankings in ODI. He has an outstanding average of over 90 against spin. However, Kuldeep's wicket of Babar in the 2019 World Cup is still in discussions and highly rated. This matchup will be the finest in the India vs Pakistan World Cup 2023 match.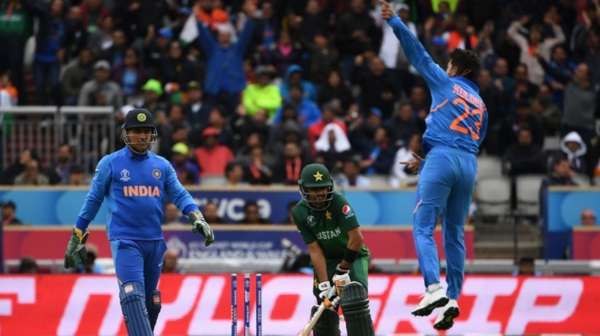 3. Virat Kohli vs. Haris Rauf
Virat Kohli is in his finest form this year, scoring over 600 runs in 16 matches. He has an average of 55 and has already struck 3 centuries this year. On the other hand, the speedster of Pakistan has claimed 24 wickets in 14 matches. This meet-up between King Kohli and aggressive Haris Rauf will be a treat to watch in this tournament.
4. Hardik Pandya vs. Pakistan Bowlers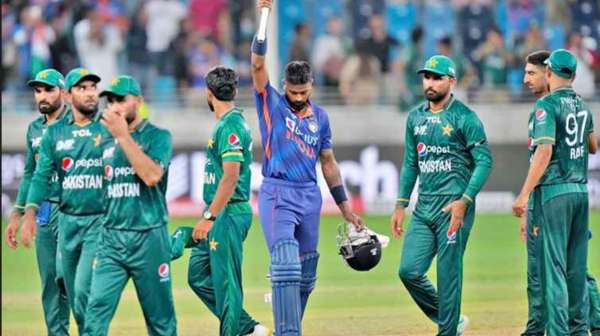 Hardik Pandya is considered the backbone of the Indian middle order. In 2023, Pandya displayed his skills by scoring 372 runs at a remarkable strike rate of 93.2. His late surges during the late middle and death overs proved him the go-to player for crucial moments.
Furthermore, in ODIs against Pakistan, Pandya boasts an impressive strike rate of 132.9 and a remarkable average of 69.6. Pakistan has to prepare against him, or else he will dominate again against them.
Sum Up
Pakistan and India will face off for the 8th time in the ODI World Cup. India has been phenomenal in all the previous matches and won all of them. Pakistan is still searching for their 1st victory against the Men in Blue. As India is the host of this mega event, they are going to give tough competition to their rivals. Home conditions and crowd support will be another plus point for Team India.
India vs Pakistan World Cup 2023 match will be contested at Narendra Modi Stadium in Ahmadabad on 14 October. Although Pakistan has one of the best bowling line-ups, they are still going to miss Naseem's presence in their fleet. Pakistan's top order is struggling with the form, and Indian bowlers will be all ready to pounce for them. Both teams are eager to win against their arch-rivals at the mega stage.