In 2016, a 9th-ranked ODI team was dismantled and hopeless until a guy from Lahore allured fans. Pakistani spectators were regularly used to such a downfall until they met Babar Azam, technically sound and oozing class of the highest order. The inspirational cricketing journey of Babar Azam from a ball-picker to now an all-format captain of Pakistan is talked about globally.
Babar Azam broke Javed Miandad's record for most runs scored in a single edition for Pakistan during his first-ever ODI World Cup in 2019. Numerous worthy records in recent years for star batter include ICC ODI Cricketer of the Year (2021, 2022), ICC Cricketer of the Year (2022), only captain to take Pakistan to #1 ODI ranking, only Pakistan skipper to defeat India in a World Cup.
Babar Azam rightly earned the title of "Badshah of Cricket" by ICC as he is the only batter to feature in the top 5 ranked batters in all formats. He is a run-machine who loves scoring 100s at will so we will discuss Babar Azam centuries through multiple angles below.
Let's get into it!
Format-Wise Centuries Distribution
Babar Azam's record in all formats of the game speaks volumes of how good he is. He has scored 31 centuries in such a young career, knowing he is just starting to hit his peak. Below, we will inform you about Babar Azam's centuries in terms of the formats, i.e., ODIs, Test, and T20s.
Test Cricket
Babar struggled during his first 15 test matches, as his runs tally was a mere 744. But since his first test century against New Zealand in 2018, he has scored 3025 runs in just 34 matches. In test cricket, Babar Azam century count is 9 in 49 matches (average: 47.75).
Babar made it to the ICC Test Team of the Year 2022 as he was the leading runs-getter during that year (1184 runs). Nonetheless, his test career is slowly moving to higher heights.
ODIs
ODIs is the format that Babar has owned since his debut. Babar Azam centuries in ODIs are glowing like fine wine as he recently became the fastest batter to hit 19 Centuries in 102 innings.
He also holds the record of scoring most runs (5089) after playing 100 ODI matches and has the best average in the world (59.5). No player has been more consistent than Babar Azam in this format because of his conversion rate.
T20s
Babar Azam is the second batter to score 10 or more tons in T20 cricket overall. While only in T20 Internationals, he has joint second-most T20I centuries (3). 2 of 3 Babar Azam centuries came while chasing a target in excess of 200, making him the only batter to do so.
He has consistently been in the top 3 T20I batting rankings since 2020. Babar has also made the fourth most runs in T20 internationals (3485) in just 8 years of international cricket.
Nation-Wise Centuries Distribution
Young Babar Azam caught the cricket world's eyes when he made three consecutive tons against the West Indies during the ODI series 2016. Currently, 5 of the total Babar Azam centuries came against the Windies. On turning subcontinent tracks, Babar dominated Sri Lankan mystery spinners as his century column is 6 against them.
In Addition, Babar Azam always loves "pace on the ball"; therefore, his stats against world-class fast bowling attacks of Australia, New Zealand, and England are top-notch. 14 hundreds against these 3 sides accurately depicts his class as a batter.
Around 44% of his International runs have come against SENA countries, showing signs that he is a future great. It's worth mentioning here that Babar is the only batter in the game's history who recorded three consecutive tons twice in his career.
Home vs. Away Centuries
In Test Cricket, 6 Babar Azam centuries came at home while 3 were made outside. Two away centuries came during testing conditions against Australia (104) and a match-winning 119 against Sri Lanka. His home stats are world-class, as he averages 71. While most of his Test matches (away) were competed during the early stage of his career, a reasonably experienced Babar Azam is yet to stamp his authority there.
Babar's favorite format is ODI Cricket, where he is just a century away from reaching Saeed Anwar's record of most 100s by a Pakistani batter. In just 102 innings, he reached the 19 hundreds mark: 12 (away) and 7 (home). A T20I century (both home and away) while chasing a target above 200 is another unique record that Babar Azam holds.
So, here is a list of Babar Azam centuries that have come across different countries:
Pakistan- 15
UAE – 6
West Indies – 1
Australia – 2
England – 3
South Africa – 2
Sri Lanka – 1
Zimbabwe – 1
Top 5 Rated Centuries of Babar Azam
We will be putting lights on 5 highly composed Babar Azam centuries. So, let's know about them:
101 vs. Sri Lanka in Abu Dhabi (Neutral)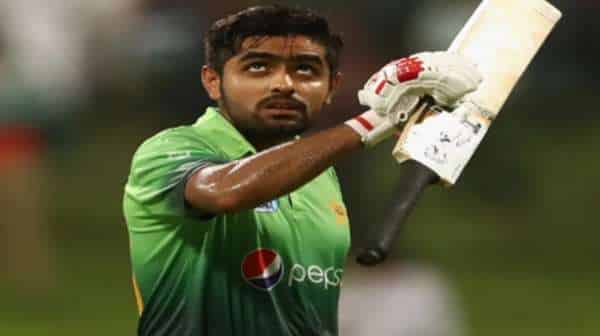 A young Babar Azam stepped up when his side had lost 6 wickets with just 101 on the board. This Babar Azam century presented a true glimpse of his remarkable future ahead as it tested his temperament, technique, and stroke play. He held one end and batted sensibly with the lower order for about 23 overs.
Pakistan set a target of 220 in the ODI series-defining match for Pakistan. It's worth mentioning that Babar Azam was undone by Sri Lankan bowling during the test series, so he was heavily criticized. But Babar answered the critics by scoring successive tons in his preferred format.
This knock gave hope to the mercurial Pakistan side that, after so many years, they could finally rely on a batter to provide them solidity and stability as a batting unit.
101* vs. New Zealand in Edgbaston (World Cup 2019)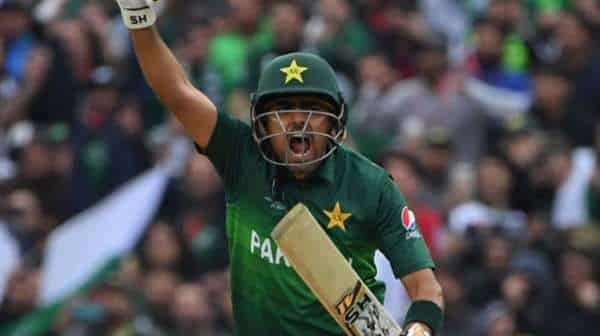 "Making of Babar Azam as a world-class ODI batter" came against New Zealand in a highly intense World Cup 2019 clash. New Zealand spinners were getting sharp turn while pacers took quick early wickets. If Pakistan had lost that match, they were out of the tournament. Pakistan was chasing 238 on a tricky pitch that had uneven patches.
All such scenarios were a tailor-made opportunity for somebody like Babar Azam to show his class. The world-class New Zealand bowling unit tested his temperament and skills to the highest order.
After a slow and cautious start, Babar took on the likes of Southee, Ferguson, and Boult while hitting slog sweeps against unplayable Mitchell Santner. He scored an unbeaten 101 and responded to all those cricket experts calling him a selfish batter who couldn't finish the innings.
196 vs. Australia in Karachi (Home)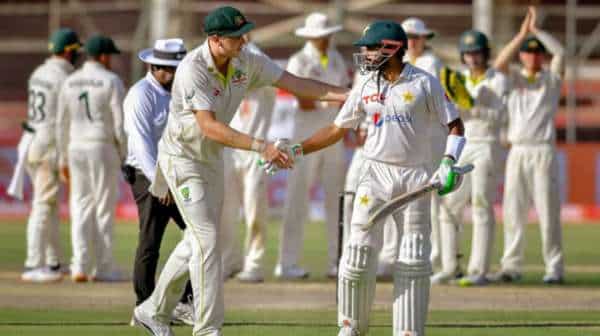 After reaching top heights in limited-overs cricket, fans expected Babar Azam to play big knocks in the purest format of the game. Babar did score a few good tons, both home and away, but they weren't doing justice to his caliber as a batter.
During the 2nd Test Match at the National Stadium in Karachi, Australia gave a mountainous target of 506 on the third day. Thus, Pakistan had to bat for around 5 sessions to save the match. It was nearly impossible to survive against the Australian attack of Cummins, Starc, and Lyon on a 4th/5th day pitch.
Pakistan was 21-2 when Babar came to bat. He batted for 600+ minutes and thus induced self-belief in other batters like Abdullah and Rizwan, who played their part. This career-best 196-run knock of Babar Azam included 21 fours and a six. The specialty of this knock was highlighted during an Australian documentary, "THE TEST," where an Australian coach used these words:
"Almost immediately, you got the feeling that he was set in a concrete. He was going to take an awful of blasting out."
122 vs. South Africa in Centurion (Away)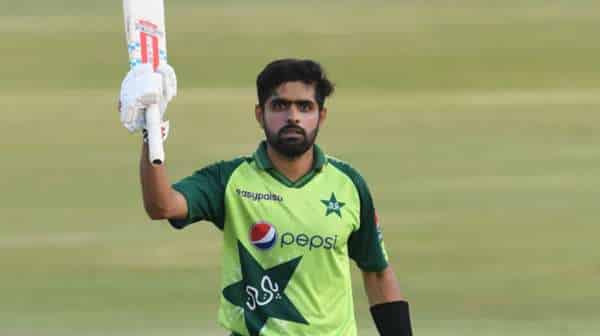 Babar Azam was severely criticized for his strike rate before the T20 series vs. South Africa in South Africa. He was averaging above 50 and was anchoring the innings for Pakistan to set a formidable total. However, many experts stated that there can't be an anchoring approach in T20 cricket. Infact, some even said that Babar Azam would never score with a strike rate of 200 in T20 cricket.
Thus, Babar Azam, like always, like a big player, answered his haters with the bat. Pakistan was chasing 204, a feat never expected to be achieved by the Pakistan batting unit in South Africa.
Babar Azam and Muhammad Rizwan started hammering African bowlers from the word go. Babar Azam scored his first-ever T20I ton off just 49 balls. Pakistan registered their highest-ever successful chase, and Babar scored 122 runs in 59 balls (strike rate: 206.77). He earned the title of "Babar Sher (lion)" after that stunning inning.
103 vs. South Africa in Centurion (Away)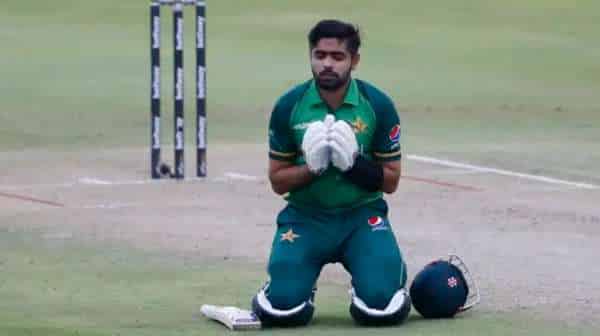 Historically, Pakistani batters have always been uncomfortable facing South African bowlers on bouncy South African conditions. South Africa gave a challenging target of 274 in the first ODI match of the series in 2021. Having lost Fakhar early, Babar partnered with Imam and carried the innings forward. He took on the bowlers despite swinging and bouncy conditions.
This 103-run Babar Azam century was his second match-winning away ton and was vital as he became the number one ODI batter in the world (the first ever Pakistani to do so). He was the first batter to dethrone modern great Virat Kohli from that no.1 position since 2017.
This special knock was brought into words by legendary commentator "Mike Haysman" as he quoted: "The Artist has painted a wonderful picture."
Conclusion
Babar Azam's century conversion rate is testimony to his skill set and temperament as a top-class batter. He is 4th on the list of most centuries for Pakistan in just 8 years of international experience. Batting maestro Babar is the only captain to score 3 T20I centuries.
Therefore, Babar Azam is quickly on the verge of breaking numerous cricket records as he still has a minimum decade of international cricket left. Recently hitting his peak, the cricket world anxiously awaits the Babar Azam domination era.