Even before starting his professional career, Arjun Tendulkar became a known entity in India's cricket circuit.  For a long time, he has been grabbing all the attention without achieving great success as a player. The popularity he enjoys has largely been due to his famous father, Sachin Tendulkar, probably the best cricketer the country has ever produced. So it was quite natural that Arjun's performance on the field would always be under the scanner.
As a prodigy, Arjun spent a huge amount of time playing cricket in England. At the age of 15, the left-arm pacer was among the group of net bowlers who helped England's senior national men's team to prepare for a test in Ashes 2015. He missed out on India's final squad for the 2018 Under-19 Cricket World Cup, although was later picked in two four-day matches against Sri Lanka U19s.
In the 2019 ODI World Cup, the son of the batting legend bowled in a few participating team's net practice sessions. So he had a few stints in overseas conditions before making his presence felt in India's domestic structure.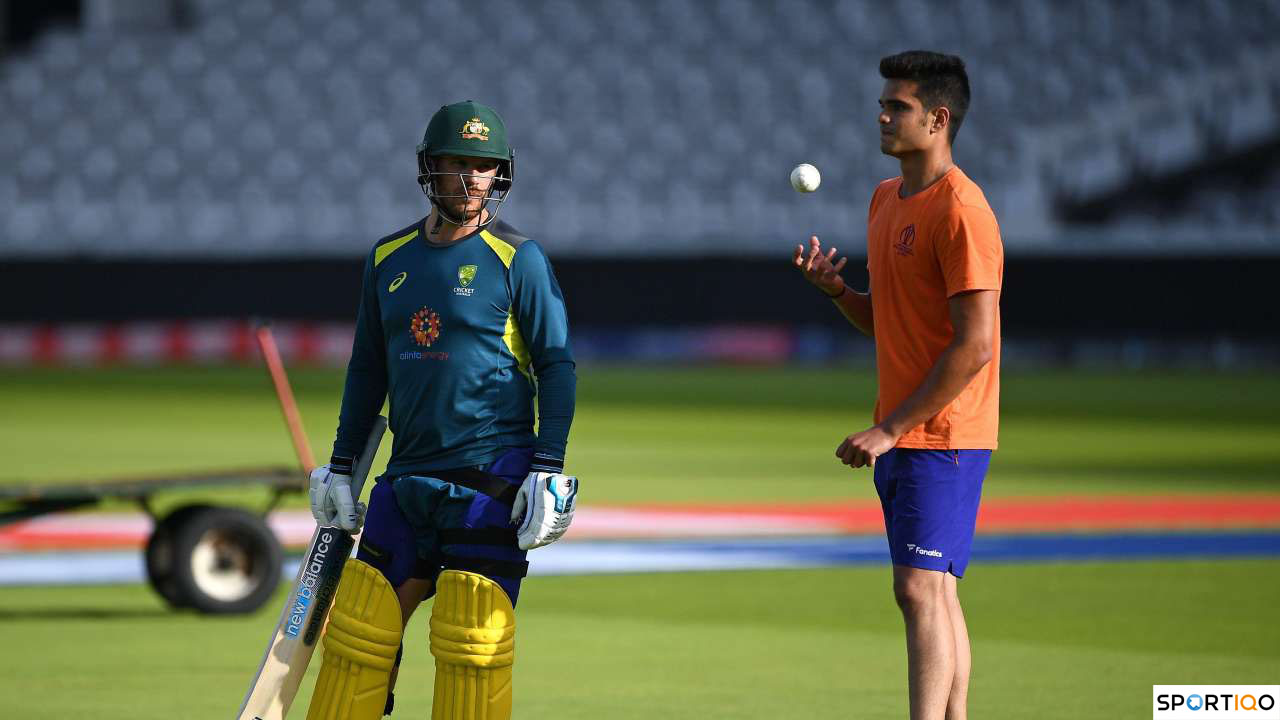 Struggles in the initial phase of senior career
In January 2021, Arjun finally got the chance to represent Mumbai, at that time his domestic team, in a senior-level game. In that match of the Syed Mushtaq Ali Trophy, India's domestic T-20 tournament, Arjun came in to bat at number 11 without facing a ball and bowled 3 overs conceding 34 runs and taking 1 wicket. His debut did not go as per expectation but in the IPL 2021 auction, he found a buyer in Mumbai Indians (MI), one of the most celebrated teams. The five-time champions bought him for ₹0.20 Crore, his base price. 
In that season, the pacer could not get any chance to play in the IPL and had to wait for India's domestic season to get started to prove his mettle. After not being able to put up consistent performances in the 2021-22 season, his state team Mumbai decided to sideline him. In spite of his failure to produce worthwhile contributions to the team, Mumbai Indians once again had shown interest in him and bought him for ₹0.30 Crore in IPL 2022 mega-auction. The situation did not change much in his second IPL season also, as Arjun was among the few players of the MI squad who did not get to play a single match in the entire 2022 edition. 
Shifting to Goa makes things much brighter
Before the start of India's domestic season, his franchise Mumbai Indians arranged an exposure trip to England for the squad's uncapped members and Arjun was among that group. But even after all these preparatory tours since the beginning of his age-group career, Arjun could not prove his mettle on the bigger stage due to a lack of match opportunities. After appearing in only two T20s for Mumbai, Arjun did not get any opportunity in two seasons, and as said before, MI also was not too keen to hand him a debut for two seasons.
It was thought that MI would release the left-arm pacer before IPL 2023. Things were getting tough for Arjun as it was reported that he may leave Mumbai and join Goa, a not-so-renowned state team, in the 2022-23 season. However, that move, as of now, has proved decisive as Arjun has been phenomenal for them. 
Representing Goa, the emerging player took 10 wickets while conceding only 5.69 runs per over in 7 matches of the 2022-23 Syed Mushtaq Ali Trophy. He continued that success in the Vijay Hazare Trophy also, and after making his debut in the 50-over format, Arjun bagged 8 wickets in 7 matches with a stellar economy rate of 4.98. These impressive numbers were effective enough to keep him on the list of MI's retained players for IPL 2023.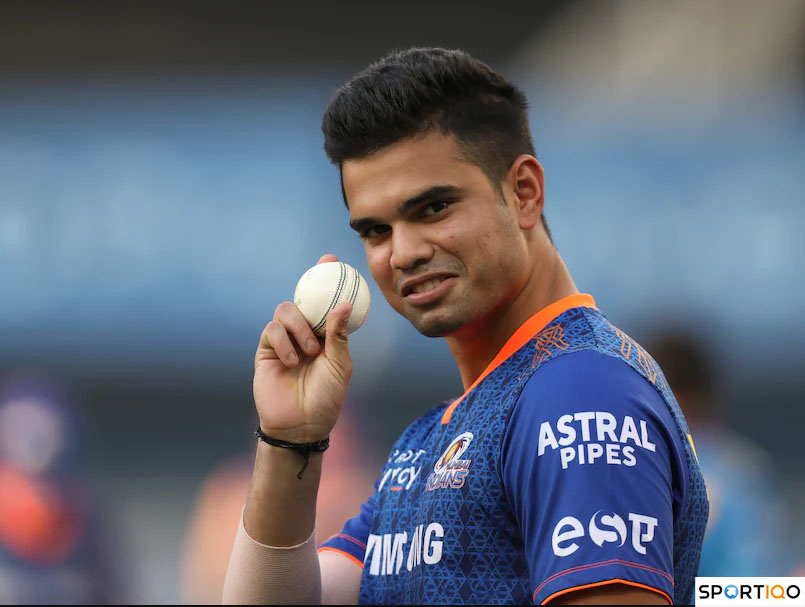 Debut in the IPL on the cards
Even after a disastrous campaign in IPL 2022, MI have kept faith in 15 players from their squad of the previous season. This may encourage Arjun as Mumbai Indians are believing in their core team without tinkering much. MI decided to release left-arm pacer Jaydev Unadkat and if the team feels the need to use another Indian in the same role, Arjun may get the nod.
The grooming which Arjun has gone through in his previous two IPL seasons and his recent performance with Goa should assure MI that he is prepared for the big stage of IPL. Come IPL 2023, we may get to see Arjun, in MI's blue and golden jersey, marking his run-up for the first time. 
Wrap-up
Not many get as much exposure in the earlier part of their career as Arjun Tendulkar has got. But at the same time, not many have to carry the burden of their father's enormous reputation as well. At the age of 23, his career is just starting to roll and this will be the best time for Mumbai Indians to unleash the pacer in the spectacular stage of IPL.
FAQs
Q1:- What are the teams that Arjun Tendulkar has represented in India's domestic circuit?
Ans:- As of now, Arjun Tendulkar has played for two teams – Mumbai and Goa – in his senior domestic career. 
Q2:- How many wickets Arjun Tendulkar has picked up in his T20 career?
Ans:- While playing for both Mumbai and Goa, Arjun Tendulkar has claimed 12 wickets in 9 T20 matches.
Q3:- What is Arjun Tendulkar's career-best bowling figure in the 20-over format?
Ans:- While playing for Goa, Arjun Tendulkar picked up 4 wickets in his quota of 4 overs conceding only 10 runs against Hyderabad and that has remained his career-best bowling figure.