T20 World Cup 2022 was full of suspense and drama, including a few upsets. Two times world champions, the Windies were left out of Super 12 for the first time. At the same time, Zimbabwe defeated tournament finalists Pakistan in a nail-biting finish. Associate nation Netherlands shattered South Africa's hopes of playing in the semi-final during the later phase of Super 12.
Since there was a group stage before the Super 12, the list of most wickets in the T20 world cup 2022 will be dominated by players who were part of it. Here are the 10 bowlers with the most wickets in the T20 World Cup 2022.
Let's get started!
Wanindu Hasaranga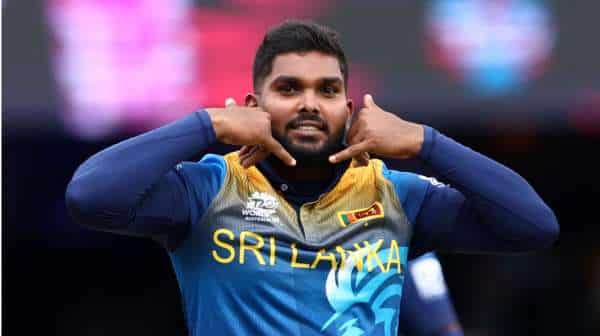 Srilankan wizard Hasaranga tops the list of most wickets in the T20 World Cup 2022. He took 15 wickets in 8 matches and led the chart for the second successive World Cup. His economy of 6.41 on Australian soil shows how much of a quality bowler he is.
His best spell (3/8) came against UAE during the group stage. His primary wicket-taking weapon was his googly. Infact, more than 50% of his deliveries were the wrong ones (googly). He was the only world-class performer from that relatively young Sri Lankan side.
His all-round ability helped his side top the group stage and later trouble world-class sides of New Zealand, England, and Australia. Alas! Sri Lanka couldn't get past the Super 12, but they found a match-winner in Wanindu Hasaranga, who would take them to new peaks. 
Sam Curran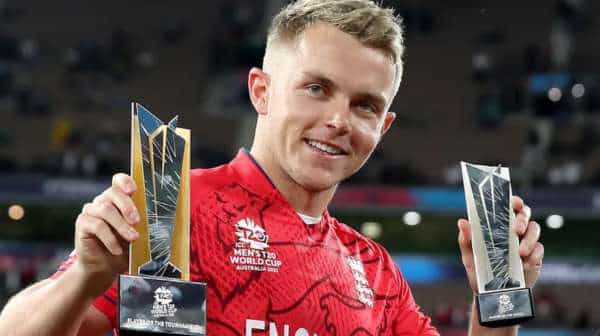 World Cup winner and ICC Player of the Tournament "Sam Curran" was brilliant and a touch above the rest. Everyone knew Curran was special, but he still had a point to prove. And Boy! Curran lit up the world cup 2022 with match-changing spells. 
He took 13 wickets in just 6 matches. Whenever England needed wickets, Curran was there to provide those. He made the best use of the conditions and bowled at a consistent length. An impressive 6.52 economy showed how good he was. 
A fifer against Afghanistan and a game-changing spell in the final against Pakistan (3/12) were a couple of his stand-out performances. He was no doubt the leading Man in England's World Cup-winning campaign. Later, he was picked as the most expensive player in the IPL Auction for the upcoming season, 2023.
Bas de Leede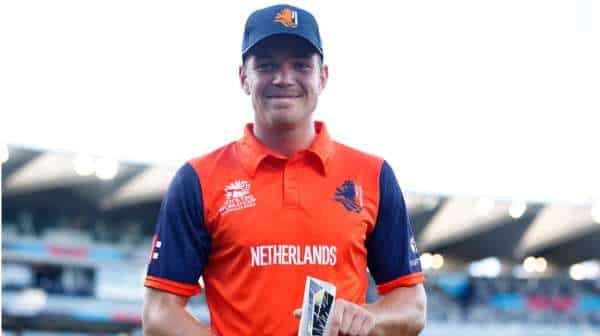 One of the Dark Horses of the world cup was the Netherlands. Following his father's footsteps, Bas de Leede wanted to prove his class on the global stage. He comes third in the list of most T20 World Cup 2022 wickets. 
He took 13 wickets at an impressive average of 13.00. His best spell (3/19) came against UAE. He had a crucial role in a must-win game against Namibia in the group stage. In Super 12, the Netherlands upset the star-stubbed South African side, and de Leede's death bowling spell was critical. 
He was one of the vital death-over bowlers of the tournament– his quick yorkers and hard-length bowling troubled batters. A death bowler with an economy of 7.68 and a strike rate of 10.15 is quite astonishing.
Blessing Muzarabani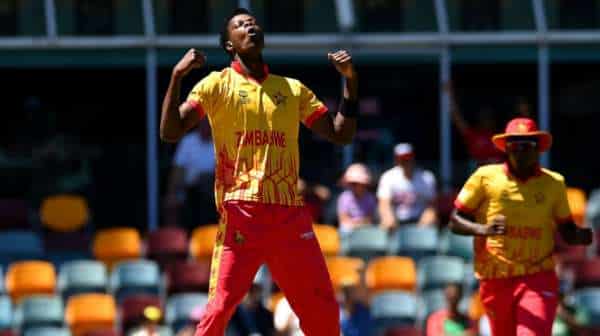 Tall quick bowler Blessing Muzarabani impressed everyone during the whole tournament. He was the leader of the Zimbabwe bowling unit. He took 12 wickets in 8 games. 
He had an impressive economy of 7.65. Be it the new ball or the old ball, Muzarabani troubled batters due to his sharp bouncers as he made brilliant use of the Australian conditions. His outstanding spell of 3/23 against Ireland in a must-win encounter is worth mentioning here. Zimbabwe defeated Pakistan for the first time in the T20 World Cup, and his early wicket built the foundation of the historic win.
Anrich Nortje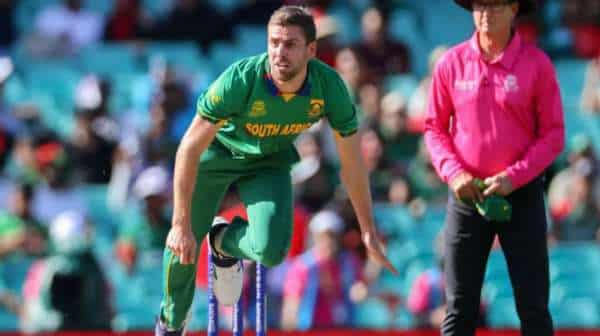 Anrich Nortje is currently one of the quickest bowlers in the world. He bowled one of the fastest balls during the World Cup 2022 (154.31 kph). He grabbed a total of 11 wickets in just 5 games. He had the best average (8.53) among the bowlers with the most wickets in T20 World Cup 2022. 
Infact, his economy (5.37) stands out against the rest. His fiery spell of 4/10 against Bangladesh was his best outing in the tournament. He had brilliant control over his yorkers and odd bouncers. When Nortje was on song, South Africa were winning easily. 
He bowled his heart out in every match, but unfortunately, South Africa failed to qualify for the semi-final. He was the lone warrior during the defeat against the Netherlands, as he bowled a spell of 1/10. South Africa could have easily qualified for the next round if he found support from the other side.
Shaheen Shah Afridi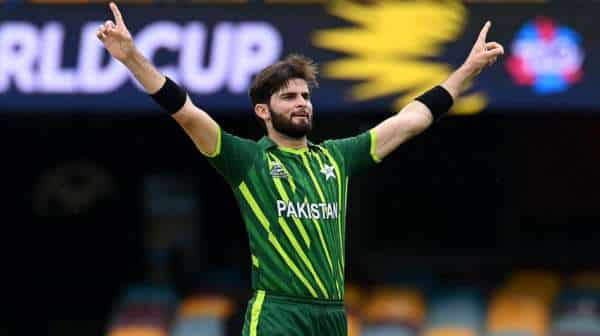 ICC Cricketer of the Year 2021, Shaheen Shah Afridi, came directly into the tournament after his injury. Star pacer only had to play a few practice matches before facing arch-rivals India in the Super 12 stage. Thus, it was a massive test of Shaheen's fitness and bowling. 
Pakistan lost the tournament's first two games as Shaheen wasn't finding his near best. After an upset against Zimbabwe in Super 12, it was a must for Shaheen to step up for Pakistan in other must-win games. 
Shaheen took 11 wickets in just 7 games and was the key factor in Pakistan reaching the final. He bowled important spells against Bangladesh, South Africa, and New Zealand. He won the Man of the Match award in the semi-final against New Zealand for his magical spell (2/24). 
His initial spell against England in the final gave Pakistan hopes to defend a low target of 138. With Shaheen's injury during the final, Pakistan's hopes to lift the world cup were also shattered.
Shadab Khan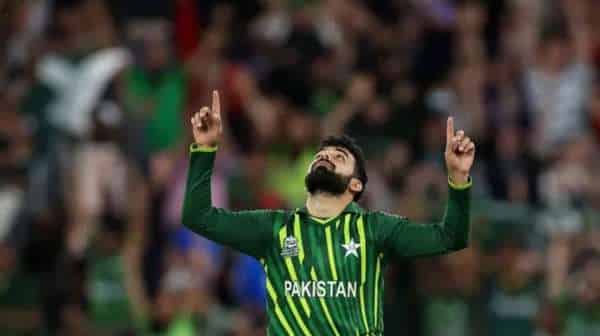 Pakistan's Vice-Captain Shadab Khan was instrumental in Pakistan's World Cup campaign. His all-round ability helped Pakistan reach their third T20 World Cup final. He is only the second spinner to make it to the list of most T20 World Cup 2022 wickets. 
Shadab took 11 wickets, with the best of 3/22 coming against Match awards for the side. His leg break troubled every batter, and they were cautious while facing him. 
Shadab bowled an economical spell in the final against England (1/20) while his side defended a low total. It was because Shadab Pakistan found that winning mentality after a vulnerable start to their campaign.
Josh Little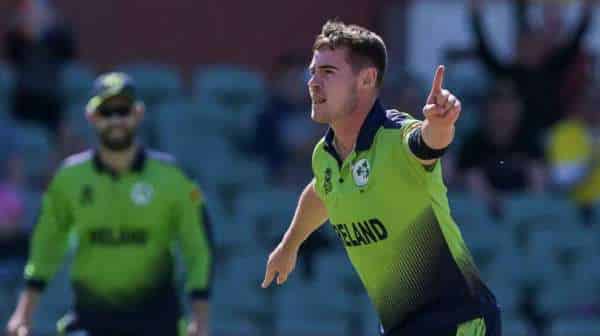 One emerging fast bowler who impressed everyone was Ireland's left-armer Josh Little. Josh could swing the bowl early on and bowl the yorkers at the end. He took 11 wickets, with his best spell coming against New Zealand (3/22). 
His classical spell of 2/16 proved pivotal as Ireland got a famous win against World Cup-winning side England. He was picked in IPL and PSL after an impressive run during the world cup 2022. 
Yes, Ireland failed to dominate the group stage, but Josh Little's contribution was the hallmark of their respectful performance throughout the tournament. An inconsistent Ireland side needed someone like Josh Little to get inspiration against world-class sides. 
Paul van Meekeren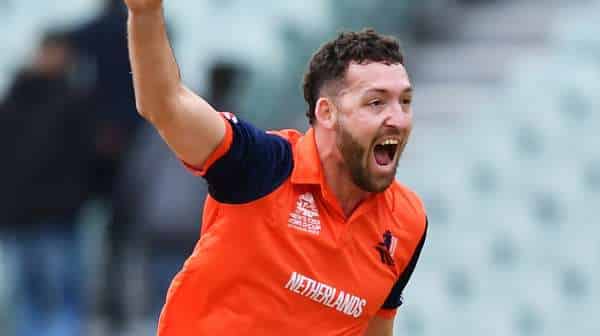 Experienced Netherlands pacer Paul van Meekeren comes next on the list of most wickets in the T20 World Cup 2022. He took 11 wickets and helped the Netherlands in numerous essential games. 
He had a crucial role in the famous victory against South Africa, where he removed opposition skipper Temba Bavuma. He bowled good economical spells against Bangladesh and Sri Lanka and an impressive 3/29 spell against  Zimbabwe.  
Players like van Meekeren ease the job for their captains as they can bowl during any game phase. His marvelous spell of 1/18 against Namibia helped his side reach the Super 12 stages.
Arshdeep Singh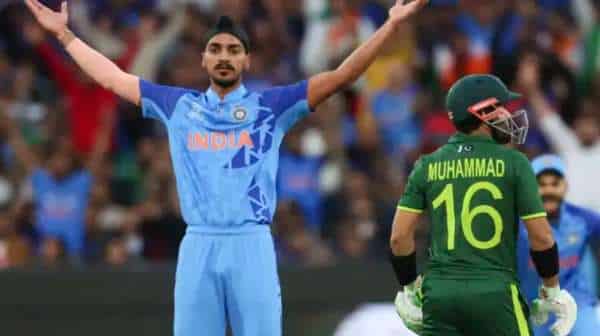 Arshdeep Singh was one of the best new ball bowlers of the tournament. His ability to swing the ball on both sides clearly defines his stature. Arshdeep took 10 wickets in 6 games with a brilliant strike rate of 12.00.
His initial dominating spell against arch-rivals Pakistan helped India restrict them to a chaseable total. He removed both star openers Babar Azam and Rizwan and registered a remarkable spell of 3/32.   
Economic spells against South Africa and Zimbabwe included yorkers, inswingers, and outswingers. Arshdeep Singh first ever world cup proved to be a memorable one as he was able to dominate world-class openers.
List of 10 Top Wicket-Takers in T20 World Cup 2022
Here's what the stats of the bowlers– who took the most wickets in T20 World Cup 2022– look like:
| Bowler | Country | Matches | Overs Bowled | Runs Given | Wickets Taken | Best Figures | Average | Economy | Strike Rate |
| --- | --- | --- | --- | --- | --- | --- | --- | --- | --- |
| Wanindu Hasaranga | Sri Lanka | 8 | 31 | 199 | 15 | 3/8 | 13.26 | 6.41 | 12.4 |
| Sam Curran | England | 6 | 22.4 | 148 | 13 | 5/10 | 11.38 | 6.52 | 10.46 |
| Bas de Leede | Netherlands | 8 | 22 | 169 | 13 | 3/19 | 13 | 7.68 | 10.15 |
| Blessing Muzarabani | Zimbabwe | 8 | 26 | 199 | 12 | 3/23 | 16.57 | 7.65 | 13 |
| Anrich Nortje | South Africa | 5 | 17.3 | 94 | 11 | 4/10 | 8.53 | 5.37 | 9.54 |
| Shaheen Shah Afridi | Pakistan | 7 | 25.1 | 155 | 11 | 4/22 | 14.09 | 6.15 | 13.72 |
| Shadab Khan | Pakistan | 7 | 26 | 165 | 11 | 3/22 | 15 | 6.34 | 14.18 |
| Josh Little | Ireland | 7 | 27 | 189 | 11 | 3/22 | 17.18 | 7 | 14.72 |
| Paul van Meekeren | Netherlands | 8 | 31 | 198 | 11 | 3/29 | 18 | 6.38 | 16.9 |
| Arshdeep Singh | India | 6 | 20 | 156 | 10 | 3/32 | 15.6 | 7.8 | 12 |