As a cricket fan, you must have heard this term so many times. Cricket experts, commentators, players, and spectators always talk about it. There's a consistent argument about who is the best among these players. But what exactly is Fab 4, and what does it mean? Where does this terminology come from, and is it only specific to this generation?
Let's get right into this blog to find answers to all these questions:
What Is Fab 4 All About?
The full form of this term is "Fabulous 4." It represents the quartet of the 4 best batsmen of the present era. Those 4 batsmen have been a part of this special group for about a decade now.
Let's see who those 4 special blokes are:
1. Virat Kohli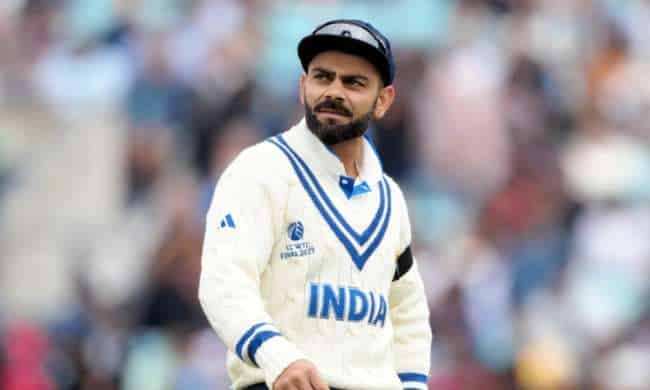 The Indian superstar is currently the most popular cricketer on the globe. He got recognition as he led India to triumph in the 2008 U-19 World Cup. Consequently, he was drafted into India's national side. Now, he has got more than 25,000 runs in International cricket, along with 75 hundreds. At the age of just 34, he has scored 2nd most centuries across formats.
Kohli has amassed 8479 Test runs in 109 matches. He averages 48.73 in the format and has the highest score of 254*. He has made 28 half-centuries and as many hundreds in the format. In One Day International, he is 102 runs shy of the 13,000-run mark. He has a splendid average of 57.32 in the format and an impressive strike rate of 93.63.
His 46 tons are the second most in ODI history. Virat has the highest ODI score of 183 and has 65 fifties in 265 innings. Virat has an unbelievable average of 52.74 in T20 Internationals. His strike rate of 137.97 for his 4008 runs is quite healthy. In 107 T20I innings, he has 37 half-tons and a maiden ton.
Virat Kohli has done alot for Indian cricket, but we saw the best of him in the T20I World Cups. He led India to the final of 2014 T20 World Cup final and 2016 T20 World Cup semi-final. He also single-handedly beat Pakistan in the 2016 Asia Cup, the 2016 T20 World Cup, and the 2022 T20 World Cup. One regret that he will have is that he hasn't been able to help India to win any ICC trophy since 2013 despite playing 4 finals and as many semi-finals.
2. Joe Root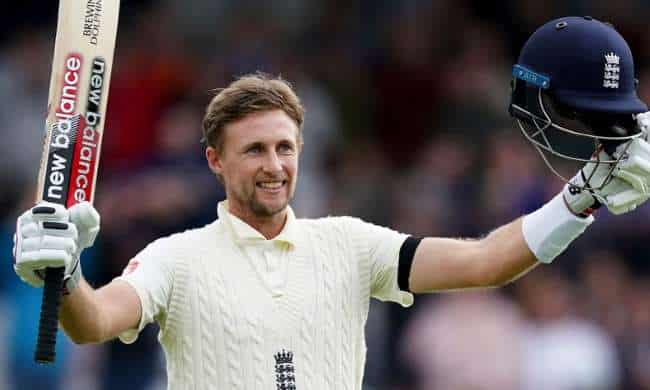 The second member of the Fab 4 group, Joe Root, made his debut for Yorkshire in 2007. After consistent performances at the domestic level, he earned his Test debut in 2012. His first Test was against India in India, and he came out to bat at #6 when his side was down to 139 for 5. His resilient knock of 73 off 229 balls took his team to 330. He stayed unbeaten at 20 in the 2nd innings of the match.
At the age of just 32, Root has made over 11,000 Test runs, along with 58 fifties and 30 hundreds. Like Kohli, his highest Test score is also 254. Root averages 50.76 in the oldest format of the game. His average is quite similar in ODI cricket, 50.06, to be precise. His 6207 ODI runs have come at a strike rate of 86.93. He also has 16 tons and 36 half-tons in 147 innings.
Joe has played only 30 T20 Internationals in his career, which is quite surprising for someone of his caliber. His 893 T20I runs have come with the help of 5 fifties. His average and strike rate in the format are 35.72 and 126.31, respectively. Joe Root's greatest achievement to date is being a part of England's World Cup-winning team in 2019.
3. Steve Smith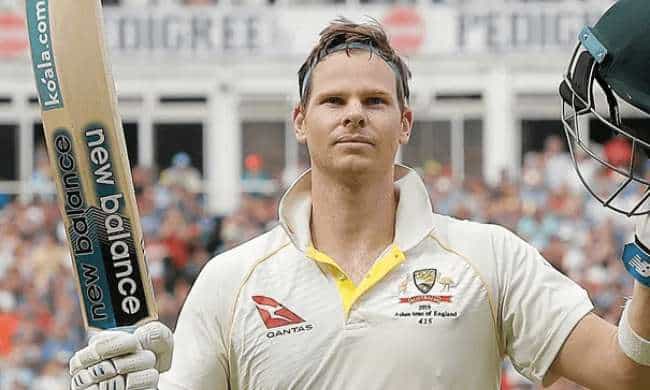 Before the start of the World Test Championship Final 2023, Virat Kohli said that Steve Smith is the best Test player of this generation. Well, there's hardly any doubt about that. After making his Test debut in 2010 as a specialist leg-spinner, he quickly developed into a proper batsman.
Smudge averaged over 70 with the bat in each of the years 2011, 2014, 2015, 2016, and 2017. He currently averages 59.4 in the format and is just 31 shy of 9,000 runs. His T20 International career is not so illustrious. He averages 25.85 and strikes at 125.22 for his 1008 T20I runs. He has only four 50s in 51 outings with the bat. He was part of Australia's T20 World Cup winning squad of 2022.
Smith's ODI career may not be as good as that of Kohli or Root. But he has always been a big-match player. His 4939 runs in the 50-over format have come at an average of 44.5 and a strike rate of 87.52. He has 12 hundreds and 29 fifties in 126 knocks. But let's see what makes him so special as an ODI batter.
In the 2015 ODI World Cup, Smudge accumulated 402 runs while averaging 67 and striking at 91.57. In the quarter-final of that event, Australia were asked to chase down 217 runs. They were in huge trouble at 59 for 3, and Wahab Riaz was breathing fire. Smith absorbed all the pressure and led Australia to an easy win with a calm knock of 65(69). In the semi-final, Australia lost an early wicket against India.
The right-hander walked out to bat and smashed a splendid century. He made 105 runs off just 93 balls to help his side march to the final. He made sure that the Aussies got over the line with a 56* in the final. In the 2019 World Cup semi-final against England, Australia were rattled at 14 for 3.
Steve Smith played an exceptional fighting knock of 85 runs. He stayed unbeaten as Australia were bowled out for 223 runs. When it comes to stepping up to the occasion, Smudge is matchless, even amongst the fab 4.
4. Kane Williamson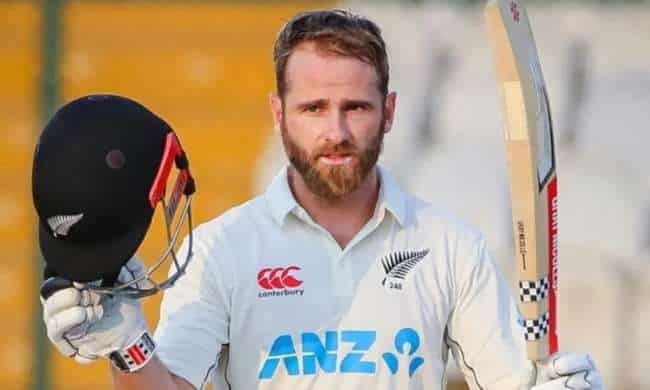 Kane Williamson made his International debut in 2010, and he has been the backbone of New Zealand's batting since then. He was a part of the New Zealand team that made it to the final of the 2015 and 2019 World Cups. He also featured in the semi-finals of the 2016 and 2022 T20 World Cups as well as the final of the 2021 T20 World Cup. He lifted the ICC World Test Championship mace as a New Zealand skipper.
Williamson has 8124 Test runs at a brilliant average of 54.89. His highest score in the format is 251, and he has 33 half-centuries and 28 hundreds to his name. In ODI cricket, he has made 6555 runs while averaging 47.85 and striking at 80.99. Kane has 42 fifties and 13 tons, with a best of 148 in the format.
The current New Zealand captain has 2,464 T20I runs. His average and strike rate are 33.3 and 122.89, respectively. He has crossed the 50-run mark 17 times in 85 innings. The Kiwi also has some top performances in big games. He scored 49 and 52* in the World Test Championship final. He also played a top innings of 85 off 48 in the 2021 T20 World Cup final.
Who Is The Best?
Well, here comes the million-dollar question; who is the best fab 4 batsman? Well, it's definitely a tough question to answer. Virat Kohli is the most prolific, Steve Smith is matchless on big stages, Steve Smith is the epitome of consistency, and Joe Root looks intangible when in full flow. However, all the stats and records show that Kohli certainly has got an edge over his other 3 competitors.
Who Could Be The Next Fab 4?
All good things come to an end, and so will the careers of these 4 superstars. It's safe to say that all 4 of them will be retired by the end of this decade. So, who could be the next Fab 4? Let's see:
1. Shubman Gill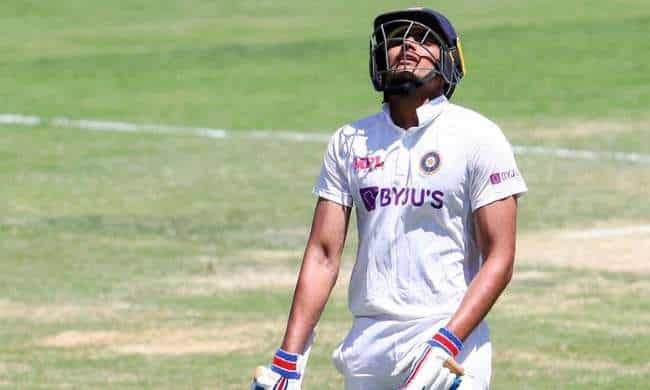 The youngster is known as the Prince of Indian Cricket. He unleashed his potential in the 2023 IPL to win the orange cap. At the age of just 23, he has got 2 Test, 4 ODI, and 1 T20I hundred.
2. Cameron Green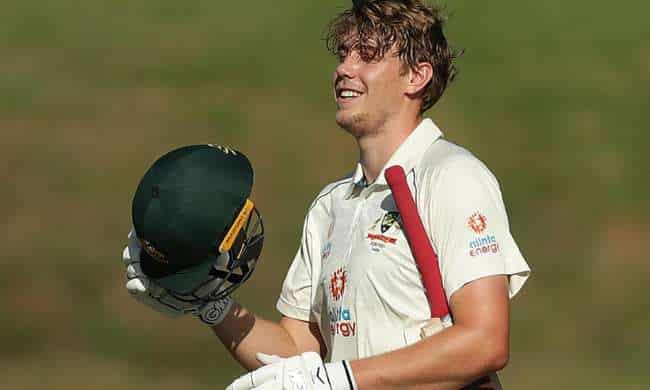 The 24-year-old strikes over 173 in T20 Internationals. He also has 42 wickets to his name and is a genuine 3-format player.
3. Harry Brook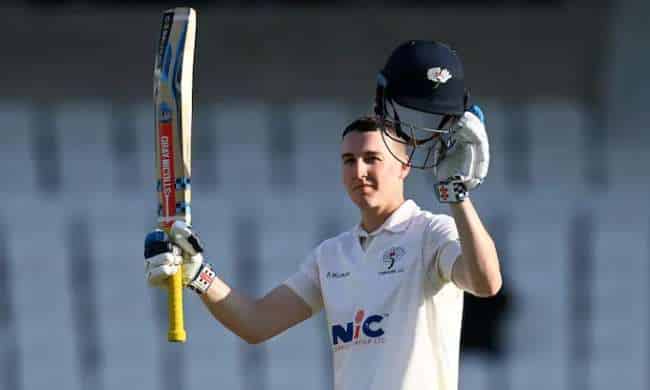 The Englishman made his debut in 2022 but has already piled up 896 Test runs with three 50s and four 100s. The 24-year-old is expected to be the next big thing in England cricket.
4. Abdullah Shafique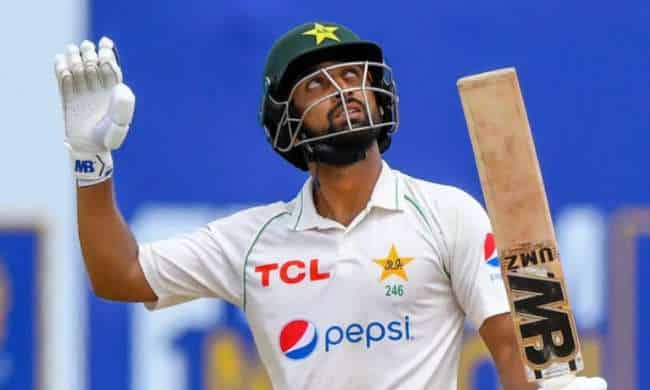 This name might surprise you, but it shouldn't if you watch Test cricket. He made his International debut in 2021. At the age of just 23, he already has 992 runs at an average of 47.24. He started his Test career with twin fifties in his debut match. In only his 3rd Test, he smashed a brilliant 136* against Australia.
In the next match, Pakistan were dismissed for just 148 in reply to Australia's 556 for 9. Then, they needed to chase 506 runs to win or bat for around 2 days to save the match. Abdullah played an incredible innings of 96 runs off 305 balls to help Pakistan draw the game.
The best of him was yet to come, and it arrived 2 games later. Pakistan managed to score 218 runs in reply to Sri Lanka's first-innings total of 222. Now, Pakistan is required to chase down 342 runs on a pitch that was turning from day 1. Abdullah Shafique batted for 408 balls, stayed unbeaten on 160, and gave his team a remarkable 4-wicket win.
Do you think some other batsman is a better candidate for the next Fab 4? If yes, let us know in the comment section!