There is no question that AB de Villiers and Virat Kohli are two of the best batsmen to play cricket in the twenty-first century. They are match-winners and ultimate masters. De Villiers can go unconventional and 360 degrees, whereas Kohli is more traditional. Both have maintained consistency over a significant amount of time and across all formats. The current Indian captain, Virat, has been in the game for 12 years, compared to the South African cricketing legend's 14 years or so.
When Kohli and de Villiers bat together, there may not be a greater sight for a cricket fan. Both players are for Royal Challengers Bangalore (RCB). It's a true bloodbath with top-notch hitting from both ends. In many instances, they have both praised one another and referred to one another as the "greatest batsman in the world." So, who is the best? Let's investigate and use statistical analysis to get the answer.
In international cricket, Kohli has 21901 runs, 70 hundred, hundred half-centuries. De Villiers, on the other hand, has given 20014 runs in three different formats and has amassed 47 hundreds and 109 half-centuries. When examining these two cricketing legends' performances in various game formats, it becomes easier to comprehend their accomplishments.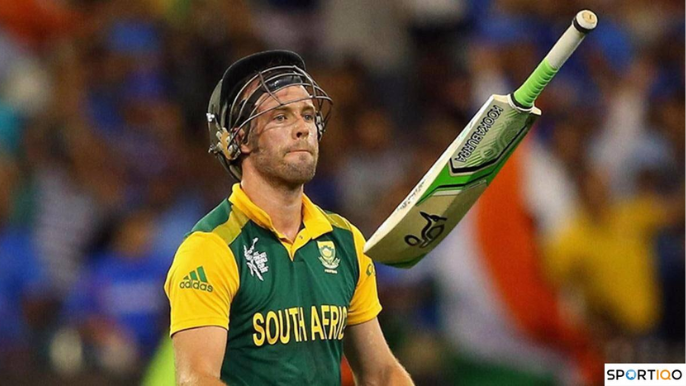 Virat Kholi and AB De Villiers in T20
The significant difference appears here. In regards to T20I numbers, Kohli seems to be far ahead. With 2794 runs, the Indian captain is ahead of de Villiers (1672 runs) in the all-time T20I run rankings.
De Villiers was present when T20Is initially began, but he took time to get used to the format and comprehend and adjust to the situation. Even in the latter half of his era, the South African wasn't consistently at his best, unlike in the other formats. His strike rate of 135.16 was far lower than his career T20 strike rate, and he only averaged 26.12 overall. In T20Is, De Villiers only had 10 half-centuries.
Kohli, on the contrary, has excelled in T20 Internationals. In T20I cricket, he is one of the just 2 players to average above 50, and with a score of 50.80 is in the lead. Again, he has the most with 24 half-centuries. Kohli has had success even when he has played safe shots. One unexpected fact is that his T20I batting average of 138.24 is higher than De Villiers'.
Read more: How the World Reacted to Virat Kohli's Epic Innings in the T20 World Cup?
De Villiers cannot be compared to Kohli, even in T20 World Cups (or World T20s). De Villiers averages 29.87, compared to Kohli's 86.33. While de Villiers struggled, Kohli dominated the T20 competition semifinals and championship matches.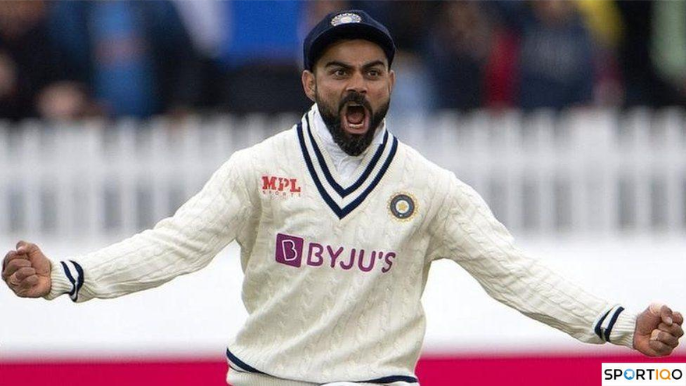 Virat Kohli and AB De Villiers in the Tests
Certain things retain their essence forever. Test matches fall under this category, and when fans can witness AB De Villiers vs. Virat Kohli face-off, the action becomes far more captivating.
If you look at AB De Villiers' test match statistics, you can see why the South African top player has such a staggering record. De Villiers has an impressive game card, scoring 8765 runs in 114 games, averaging 50.7 runs. On the other side, the current Indian captain has a fairly superior test cricket average of 52. The 32-year-old Kohli, who amassed 7490 runs in just 153 innings, is probably looking forward to the Kohli vs. De Villiers clash.
Read more: Will AB De Villiers Play in RCB 2023?
AB De Villiers had also participated in 114 test matches and 191 innings at the time, which says a lot about the powerful and seasoned player. But it's important to remember that AB De Villers declared his retirement from international cricket in 2018 before an AB De Villers vs. Virat Kohli matchup. De Villiers vs Kohli is still a fascinating read, especially for Indians who anticipate that RCB, Virat and De Villiers would thrill them with their huge sixes and flexible bowling.
Virat and AB De Villiers in IPL
All 12 of the IPL's seasons have been played by both Kohli and De Villiers, nine of which they have shared. While de Villiers excelled in 2009 but wasn't at his peak in 2008 or 2010, Kohli was not in form for the first three years.
Since 2011, Kohli and De Villiers have batted together frequently. Seeing Kohli's strange IPL plays we can surely say that De Villiers was reliable and quickly established himself as a key component. For him, the impact was just as important as the figures.
Drawing comparisons between the two seems challenging because they both play such diverse and opposing roles. De Villiers is more of an aggressor, whereas Kohli is more of an anchor. Because of this, the strike rates show a significant contrast (131.61 vs 151.23). The averages are very comparable (37.84 vs 39.95). Overall, Kohli tops the IPL run rankings with 5412 runs, while de Villiers, who has played 23 fewer games than Kohli, is eighth with 4395 runs.
As a result, at the IPL level, it is impossible to compare the two greats. Both of them have been bright and successful in repelling attacks from the bowlers. And they both want to help RCB win the IPL championship.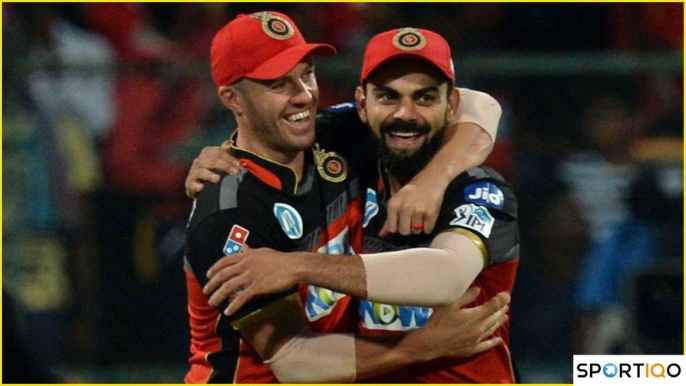 Conclusion
These two players will be remembered as game legends for many great years. They appear to be experts in all three settings and have developed unique strategies for success. In practically every category, Kohli and De Villiers are head-to-head, and they have every right to be referred to as the finest players in the world. The contrast between AB de Villiers and Virat Kohli showcases both players' talent and poise. Both Villiers and Virat have a passion for driving the ball over the boundary line. Since it's impossible to choose just one, it wouldn't be incorrect to rank them both at the highest and declare them the finest.
FAQs
Q1. Is AB de Viliers still playing for the RCB in IPL?
AB de Villiers, formerly the captain of South Africa, also known as Mr. 360, has landed in Bengaluru and joined his IPL team, Royal Challengers Bangalore (RCB). The announcement that ABD will be leaving all forms of cricket in November
2021 shocked RCB fans to their core.
Q2. Who has the fastest 50 in the ODI?
In ODI cricket, AB de Villiers very well holds the record for the fastest 50, needing just 16 balls to accomplish the milestone. It happened during South Africa's second game at Johannesburg versus the West Indies in 2015.
Q3. When did Virat Kohli serve as RCB captain?
Virat Kohli commanded RCB as a captain from 2011 to 2021. His finest game came in 2016, when he accumulated a staggering 973 runs, including four hundred, and guided RCB to the championship game. Kohli captained RCB to the IPL Playoffs in 2020 and 2021 after a few wooden spoon finishes in 2017 and 2019.