PSL is almost 7 years old now, and the seven seasons of this league have already been played. In these 7 years, we have witnessed 6 different champions and dozens of thrilling encounters. Many batsmen have scored tons of runs over the years and impressed the cricket fans.
But some of them have been consistent in each season and have scored the bulk of runs every year. Those batters top the list of highest run scorers in PSL history. This blog will tell you about the 10 top run-getters in the 7 seasons of the league. You will also find their stats and standout performances here. So, let's start.
10 Highest Run Scorers in the PSL History
Let's talk about the top run scorers in the PSL history one by one: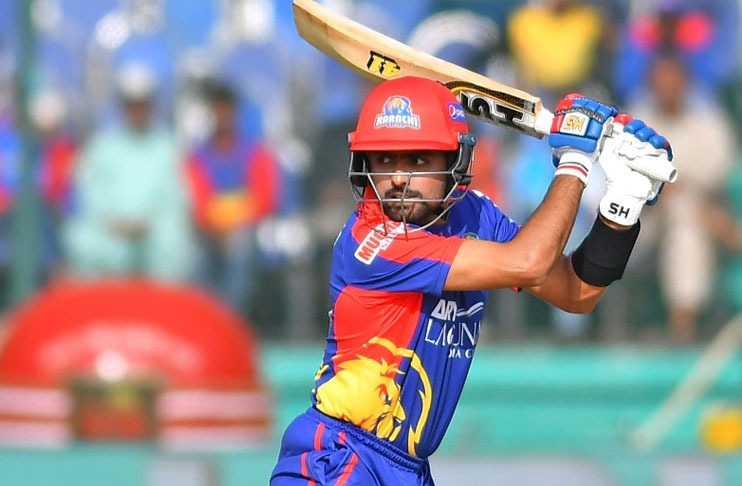 Image 1: cricxtasy.com
Well, no surprises there, right? Anybody would guess that Babar Azam is the highest run-scorer in the history of the Pakistan Super League. The right-hander was a part of Islamabad United in the inaugural season of the league, but he only warmed the bench the whole season. He went to Karachi Kings in the next season, and his fortunes started to change. He has played 6 consecutive seasons for Karachi Kings from PSL 2017 to PSL 2022.
He was also the top run scorer in 2020 and 2021. His best memory with Karachi Kings is when he helped them win their first PSL title in 2020. Babar scored 65 runs in the qualifier and then 63 runs in the final. Both these knocks came while chasing and were pivotal in both wins. He was declared the Player of the Match in both these games and also the Player of the Series in 2020. Now, he will be making his debut for Peshawar Zalmi in the upcoming season.
In 6 PSL editions, Babar has scored 2413 runs in his 66 outings. These runs have come at an amazing average of 42.33. The strike rate of 121.13 doesn't look impressive, but he has always played the conditions and the situations well. An amazing stat that Babar has got is 23 half-centuries in 66 innings. It translated to a 50+ score in 35% of his knocks. He has hit 259 fours and 37 sixes in the PSL.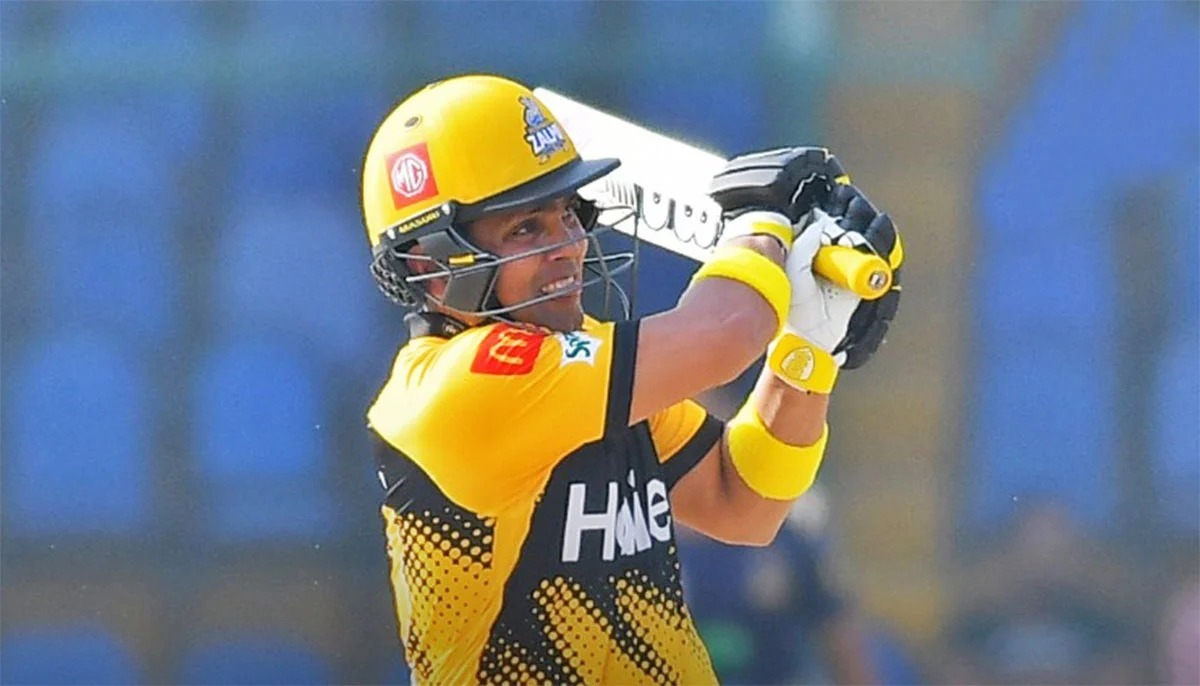 Image 2: geosuper.tv
Babar Azam is followed by his cousin on the list of top run-getters in the PSL. The wicket-keeper batsman has played all his PSL cricket with Peshawar Zalmi. He joined the franchise in 2016 and was released by them before the 2023 edition. Later, he went unpicked in the drafts, which means his PSL career is over. Kamran Akmal was the leading run-scorer in PSL 2017 when his team lifted the trophy. He was the top scorer in a low-scoring final, where he scored 40 runs.
In his PSL career, he has come out to bat 74 times. In these 74 innings, the veteran cricketer has amassed 1972 runs at a decent average of 27.38. But his strike rate of 136.94 tells about the impact he has made. Akmal has scored 3 hundreds in the league, which is the highest by any cricketer. He also has 12 fifties to his name and has smashed 213 boundaries and 89 sixes.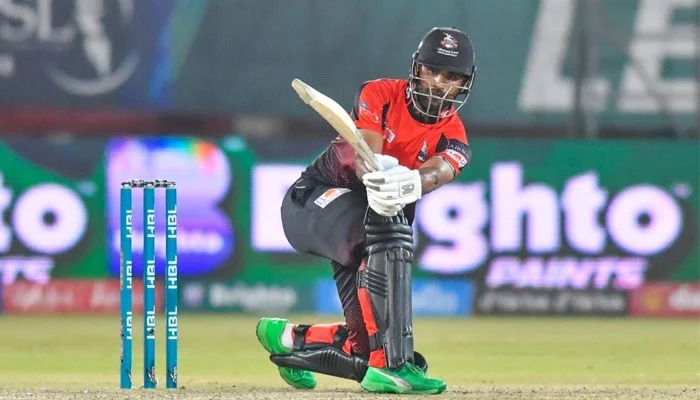 Image 3: geosuper.tv
The first left-hander on this list is Fakhar Zaman, who was introduced by Lahore Qalandars in PSL 2017. He played a crucial role in Qalandars' triumph last year and was the highest run-scorer in the tournament. Overall, he has scored 1939 runs in 63 PSL innings. He has an average of 31.27 and an SR of 138.79 in the competition. Along with 16 half-centuries, he has a PSL hundred as well.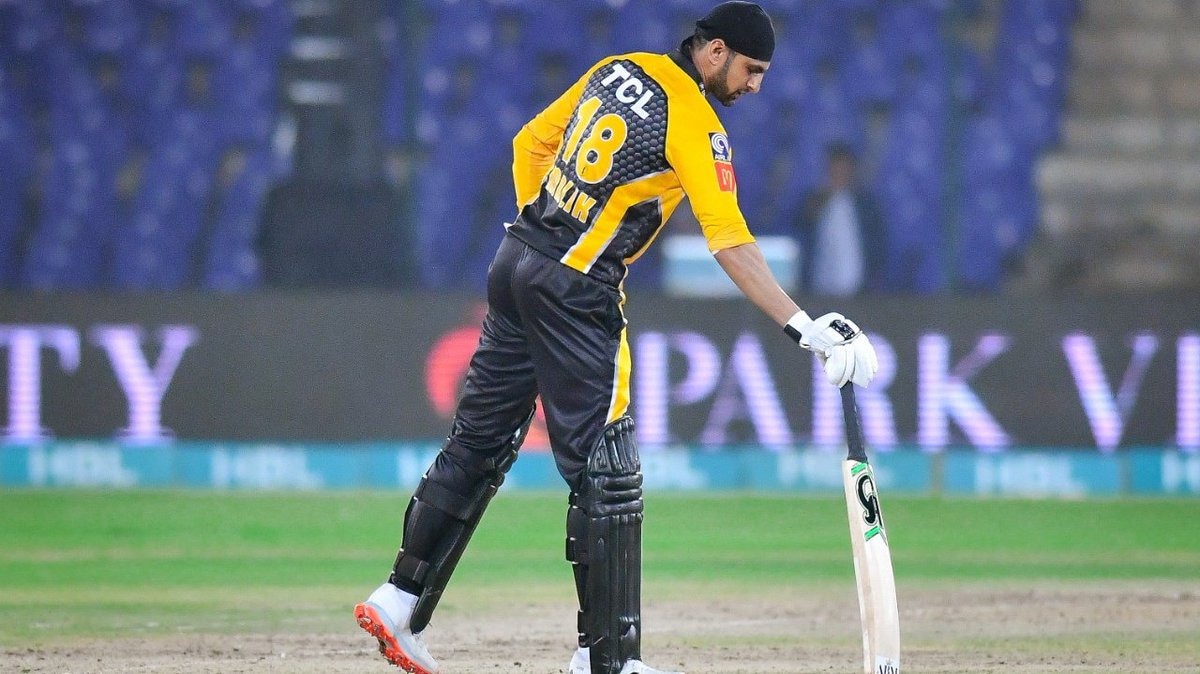 Image 4: twitter.com
Shoaib Malik started his PSL journey with Karachi Kings in 2016. Later, he moved to Multan Sultans, then Peshawar Zalmi, and now he has gone back to Karachi Kings for PSL 2023. His 68 PSL knocks have produced 1882 runs at an impressive average of 34.21. Malik has scored 12 half-centuries, and he bats at a strike rate of 129.27 in the competition.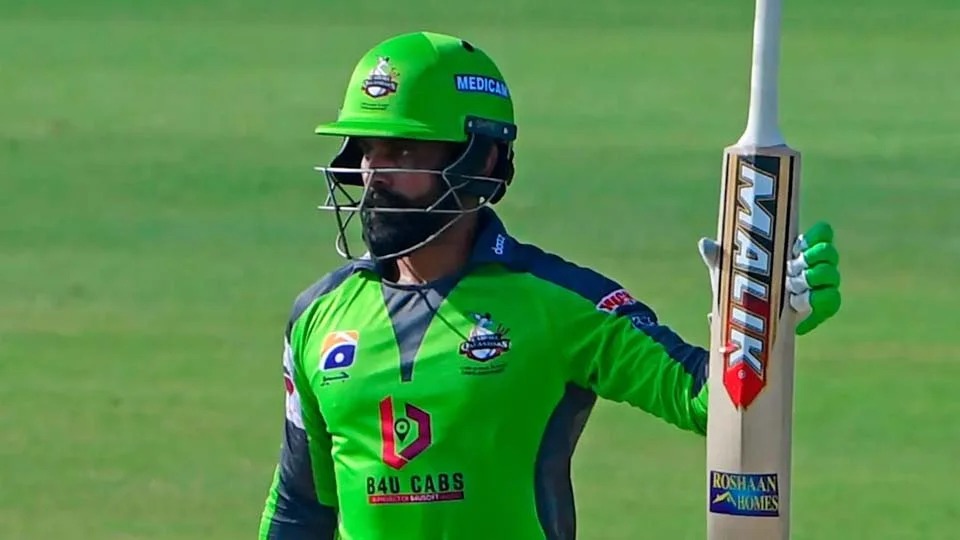 Image 5: cricwick.net
Shoaib is followed by another veteran Pakistani cricketer. Hafeez has represented Peshawar Zalmi and Lahore Qalandars in the league. He was the Player of the Match in the PSL 2022 final as his side claimed their first title. He has scored 1596 runs in 68 PSL innings. He averages 27.51 and strikes at 122.67 in PSL. He has gone past the 50-run mark 9 times in the league.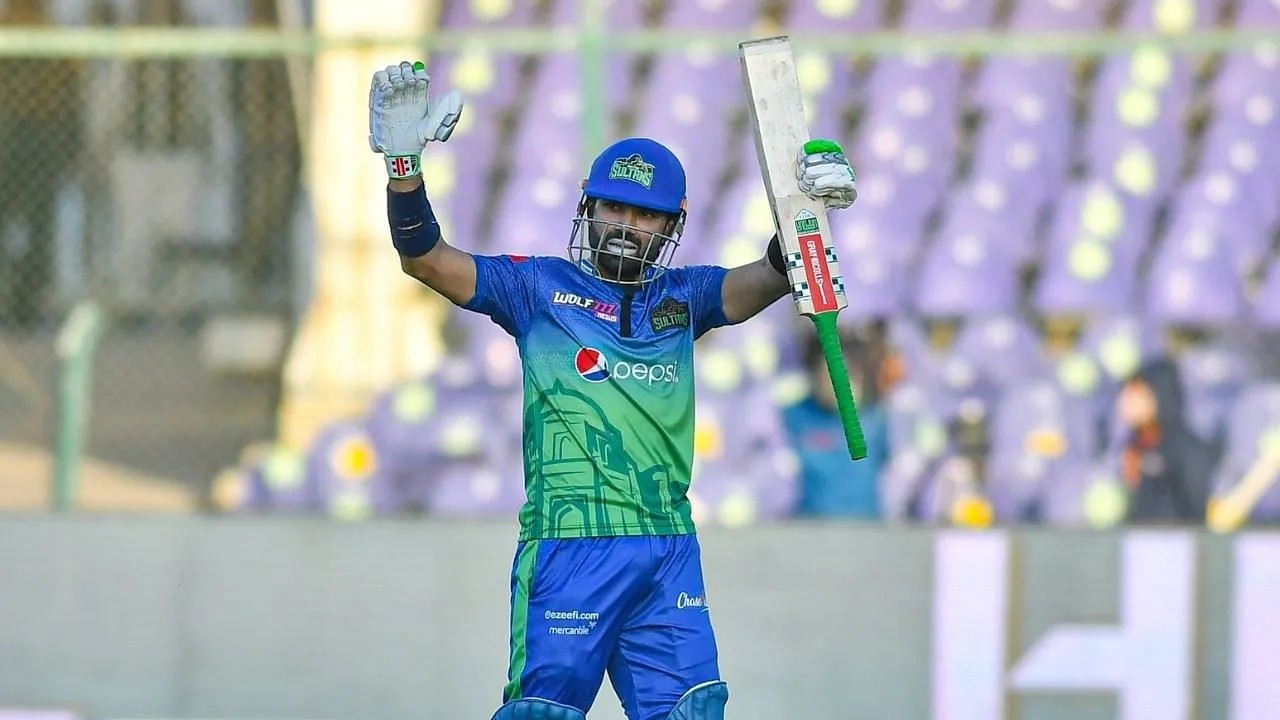 Image 6: cricketaddictor.com
Rizwan has to be the most surprising name amongst the top 10 PSL run-scorers. Although he was a part of all 7 PSL tournaments, he barely got a chance with Lahore Qalandars or Karachi Kings. But after his incredible transformation as a T20 International batter, he was roped in by Multan Sultans for PSL 2021. So, he has played regularly only in a couple of seasons till now.
He has also been the captain of the Multan side and powered them to their maiden title in 2021. They ended the 2022 edition as the runner-up as well. The wicket-keeper has brought up 1446 PSL runs in only 48 innings. He averages 40.16, strikes at 123.9, and has 12 50s to his name.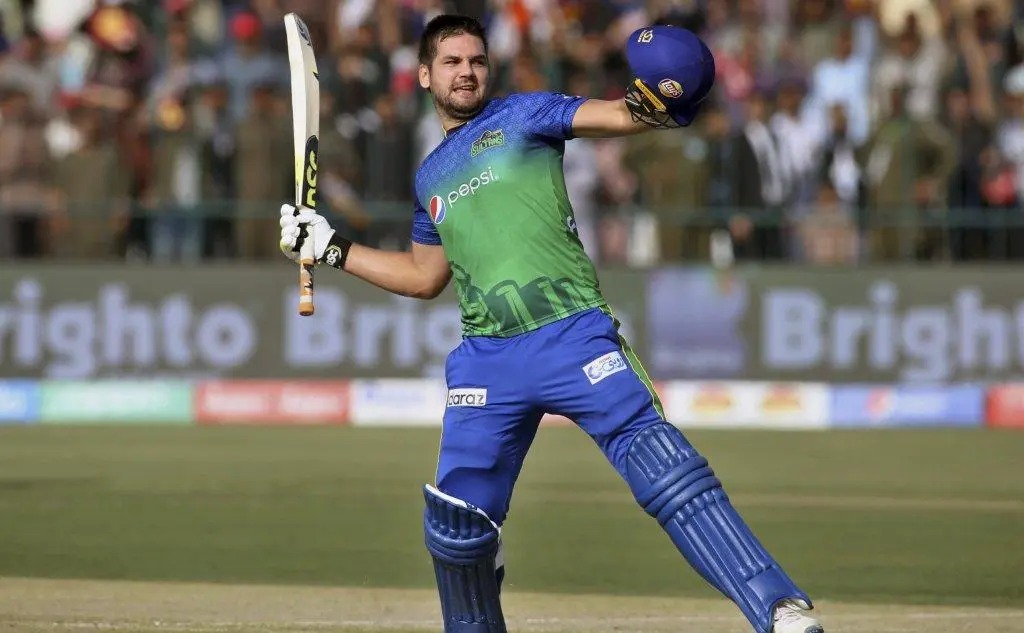 Image 7: watchlivepslhd.com
Here's the first overseas cricketer on the list of highest run scorers in PSL history. Rilee Rossouw has been a part of Quetta Gladiators and Multan Sultans in the Pakistan Super League. The southpaw has accumulated 1414 runs at an average of 32.13 and an SR of 140. His strike rate is the second-highest amongst the top 10 run-getters in the league. Rossouw has 7 half-centuries and a hundred in 59 PSL innings.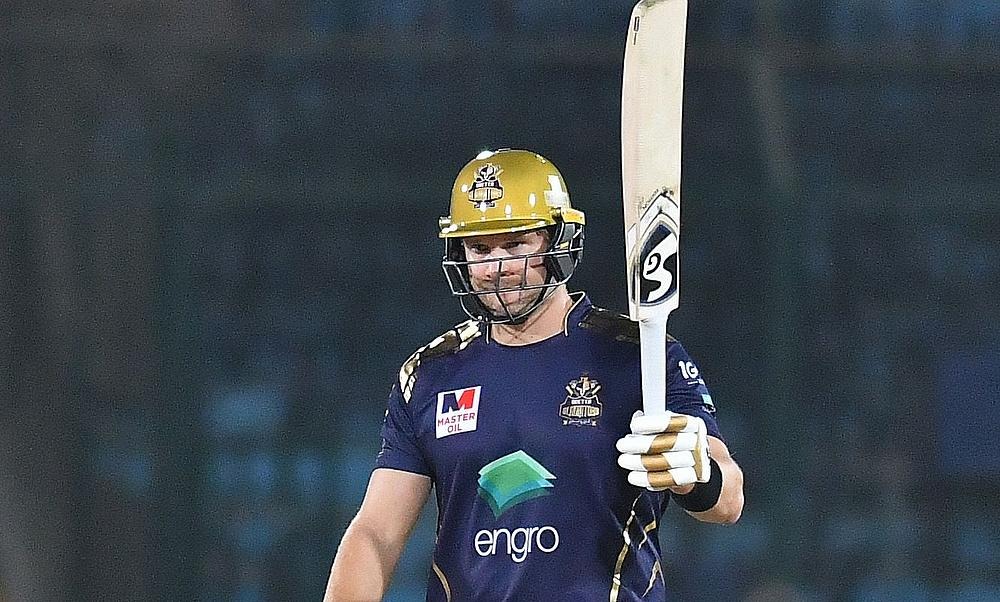 Image 8: cricketworld.com
The other foreign player on the list is Australia's superstar all-rounder. Watson featured for Islamabad United and Quetta Gladiators for a total of 5 seasons. He piled up 1361 runs while averaging 32.4 and striking at 138.59. The all-rounder has 9 half-centuries in the tournament, and he won the PSL 2019 edition with Quetta Gladiators. He was also the top run-getter in that year's PSL.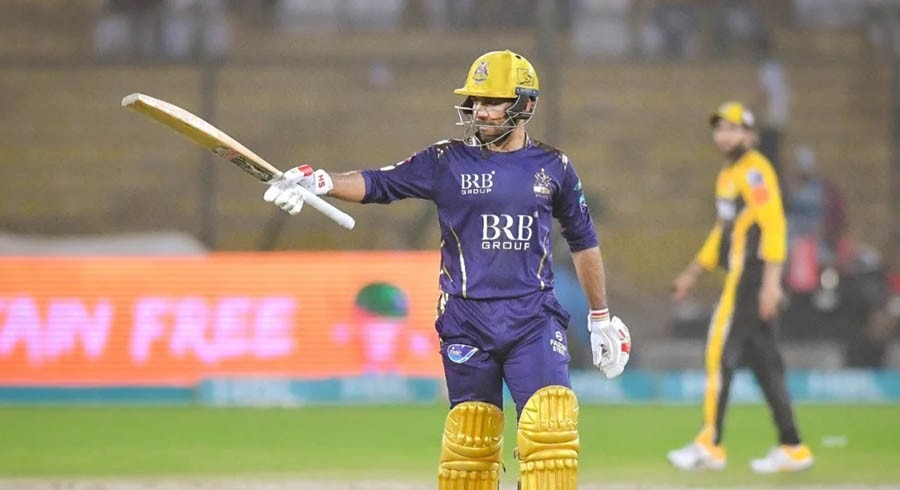 Image 9: cricketpakistan.com
Sarfraz Ahmed has played all 7 PSL seasons for Quetta Gladiators and has also led them in each of them. With the bat, he has scored 1341 runs at an average of 31.92 and an SR of 126.62. The wicketkeeper has gone past the 50-run mark 7 times in his 60 innings.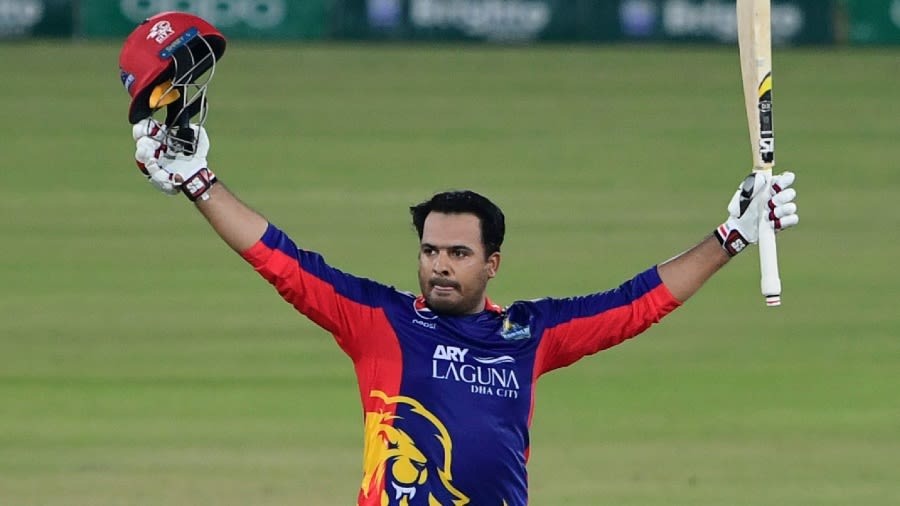 Image 10: watchlivepslhd.com
Sharjeel Khan completes the list of the 10 highest run scorers in PSL history. The left-hander has 1085 runs in 44 PSL innings at an average of 25.83. His strike rate of 141.46 is the highest amongst the top 10 run-getters. Sharjeel 4 half-centuries, 2 hundreds, and 2 trophies to his name in the Pakistan Super League.
List of Top Run Scorers in the History of PSL
Here's the list of the top 10 run-getters in the PSL history, along with their number of matches, averages, strike rates, the 50s, and the 100s.
| Player | Innings | Runs | Average | Strike Rate | 50s | 100s |
| --- | --- | --- | --- | --- | --- | --- |
| Babar Azam | 66 | 2413 | 42.33 | 121.13 | 23 | 0 |
| Kamran Akmal | 74 | 1972 | 27.38 | 136.94 | 12 | 3 |
| Fakhar Zaman | 63 | 1939 | 31.27 | 138.79 | 16 | 1 |
| Shoaib Malik | 68 | 1882 | 34.21 | 129.97 | 12 | 0 |
| Mohammad Hafeez | 68 | 1596 | 27.51 | 122.67 | 9 | 0 |
| Mohammad Rizwan | 48 | 1446 | 40.16 | 123.90 | 12 | 0 |
| RR Rossouw | 59 | 1414 | 32.13 | 140.00 | 7 | 1 |
| SR Watson | 46 | 1361 | 32.40 | 138.59 | 9 | 0 |
| Sarfaraz Ahmed | 60 | 1341 | 31.92 | 126.62 | 7 | 0 |
| Sharjeel Khan | 44 | 1085 | 25.83 | 141.46 | 4 | 2 |