The 2023 Cricket World Cup is the 13th edition of the Cricket World Cup, supervised by the International Cricket Council. India is set to be the host nation for this tournament, with the dates spanning from October 5th to November 19th, 2023. 10 teams will participate in this mega event. 8 out of 10 teams have announced their 15-member squads for this tournament. PCB has also unveiled the Pakistan Squad for the World Cup 2023 in last week.
So, let's discuss the squad of Pakistan in detail.
15 Members Squad
The following players are part of the Pakistan squad for this World Cup.
1. Babar Azam (C)
2. Shadab Khan (VC)
3. Fakhar Zaman
4. Imam ul Haq
5. Abdullah Shafique
6. Mohammad Rizwan (wk)
7. Agha Salman
8. Saud Shakeel
9. Iftikhar Ahmed
10. Mohammad Nawaz
11. Usama Mir
12. Shaheen Afridi
13. Haris Rauf
14. Hassan Ali
15. Mohammad Wasim Jr.
Reserve Players
3 players are also included in the squad as a reserve. They are wicketkeeper batsman Muhammad Haris, leg-spinner Abrar Ahmad, and fast bowler Zaman Khan. Each reserve player brings distinctive strengths to the team.
Despite his lack of ODI experience, Abrar adds a fascinating element as Pakistan's mystery-spinner. Harris, who boasts a strong T20 track record and has previously captained the Emerging Asia Cup team, is prepared to fill the wicket-keeper role in case of Rizwan's unavailability. Zaman has recently debuted in the Asia Cup, but his T20 record as a bowler, especially in death overs, is exceptional.
Players Unlucky to Miss-Out
As the squad has been announced, some players were unlucky not to make their place in the team. Those players are as follows;
Naseem Shah
The speedster of Pakistan will miss this World Cup due to a shoulder injury. Because of this setback, Pakistan's highly anticipated bowling trio has broken. He was the most dominant bowler since making his ODI debut for Pakistan. He has taken 32 wickets in 14 matches while averaging just under 17.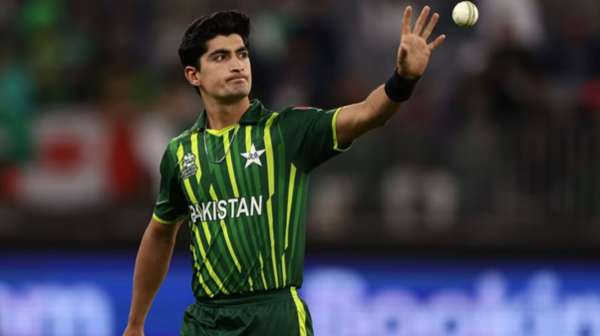 In the past year, Naseem has been a versatile bowler for Pakistan. Presently, he stands out as the best among Pakistan's highly praised trio of fast bowlers, which includes Naseem, Shaheen Shah Afridi, and Haris Rauf.
Hasan Ali has been named in place of him in Pakistan squad for the World Cup. Since Pakistan needed a bowler who could bowl with a new ball, Hasan Ali is a good choice in that regard.
Sarfaraz Ahmad
The middle order of Pakistan lacks experience and a player who can handle pressure and score runs when the top order doesn't perform. Sarfaraz Ahmad has both these abilities as he has much experience and can take over pressure exceptionally well.
He plays spin superbly, as Indian pitches will be pretty handy for those players who play spin well. Moreover, Pakistan has no reserve keeper in the 15-member squad. Sarfaraz could have been there as a wicketkeeper batter. His exclusion from the roster is a topic of discussion among fans and experts.
Muhammad Hasnain
The injury of Naseem Shah and his replacement was a point of concern and was a headline question after the 2023 Asia Cup. Muhammad Hasnain was also in talks, and he seemed like a suitable replacement in place of him. Unfortunately, the right-arm pacer is suffering from an injury, so he could not be named in the squad for the World Cup.
Faheem Ashraf
Faheem Ashraf was part of the Men in Green squad for the recent Asia Cup. But he could not live up to the expectations in that tournament. His record in the ODIs is also not consistent. That is why he is not part of the World Cup team.
Shan Masood
Because of the ordinary performance of Fakhar Zaman in the Asia Cup, Shan was also in the debates to be included as a top-order batsman. His record in recent first-class matches is outstanding. However, his exclusion from the squad is mainly because of management's confidence in Fakhar Zaman.
Imad Wasim
The exclusion of Imad Wasim from the squad has also left fans disheartened. Imad's absence has raised concerns, particularly in light of the recent challenges faced by Pakistan's spinners. His final One Day International appearance was on November 1, 2020, against Zimbabwe.
Since then, he hasn't represented the Men in Green on the International stage. His bowling stats also didn't help his cause, as he has only 44 wickets across 55 ODIs. These two aspects can potentially explain his omission from the squad for this tournament.
Questions Related to the Selection of Some Players
As Pakistan has revealed its squad for the mega event, the selection of some players is highly criticized and questioned by fans and cricket experts. They are surprised by the addition of a few players. These players are;
Shadab Khan
Shadab Khan could not perform well in the Asia Cup as an all-rounder. That is why there have been talks about his performance and selection. He is playing as vice-captain in the team and as a batter at no.7. His performance with the ball in previous ICC events has been impressive and he also has a decent track record as a batsman.
Fakhar Zaman
The opening batsman for Pakistan, Fakhar Zaman, was also struggling with his form in the recent Asia Cup. Fakhar Zaman was excluded from Pakistan's final Asia Cup match against Sri Lanka but eventually made it into the playing XI due to Imam Ul Haq's injury. He has retained his spot in the squad.
To replace Fakhar at the top order, there must be a batter who has the experience to play at World Cups and can handle pressure at the International stage. Since no player met these requirements, Fakhar ultimately gained management's confidence.
Hassan Ali
The decision to substitute Hasan Ali for injured Naseem Shah has ignited passionate discussions. Hasan's track record of standout performances in the 2017 ICC Champions Trophy has raised expectations of a potential encore.
As Naseem is out, Pakistan needs a new ball bowler with experience to represent at the International stage. He has the ability to bowl with old ball as well. This might be the reason for this addition to the squad.
Pakistan Squad for the World Cup in Detail
Openers
Fakhar Zaman and Imam-ul-Haq are the possible choices for the opening positions. Nevertheless, considering Abdullah Shafique's strong candidacy for a top-order position, he may partner with Imam at the top of the batting order.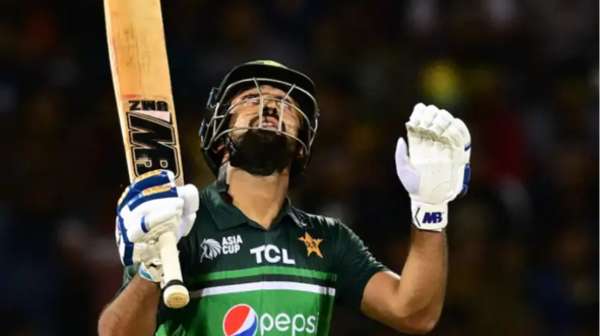 Middle Order
ICC Men's Player of the Year 2022, Baber Azam, will lead Team Green in this mega event. He is a crucial middle-order batter for his team. He has scored 745 runs in 16 matches and slammed 2 centuries in this year. Along with Baber, Pakistan has Muhammad Rizwan, Saud Shakeel, Agha Salman, and Iftikhar Ahmad in the middle order. Saud and Salman have an excellent track record against spin.
Bowlers
Shadab Khan, Muhammad Nawaz, and Usama Mir are the spinners for Pakistan for this mega event. Additionally, all-rounders Salman Ali Agha and Iftikhar Ahmed offer spin bowling options, adding depth to the spin department.
On the other hand, Pakistan's pace bowling attack includes Shaheen Shan Afridi, Haris Rauf, Hassan Ali, and Muhammad Wasim Jr.
Possible Playing 11
Pakistan may start their journey in the World Cup with the following lineup.
1. Imam ul Haq
2. Abdullah Shafique
3. Babar Azam
4. Muhammad Rizwan
5. Agha Salman
6. Iftikhar Ahmad
7. Shadab Khan
8. Muhammad Nawaz
9. M Wasim
10. Shaheen Shah Afridi
11. Haris Rauf
Critical Analysis
As Pakistan has revealed its lineup for the World Cup, certain points need to be addressed. The batting of Pakistan is wholly dependent on top-4 as the middle order struggled a lot in the recent Asia Cup. Another worry is that there is no backup wicketkeeper among the 15 members.
In the bowling department, Pakistan has 2 world-class pacers in their lineup. Shadab Khan is struggling with his form, and Nawaz and Usama must prove their selection by performance. Wasim Jr. and Hassan Ali will need to step up in the bowling department.
Final Verdict
The 2023 ODI World Cup will be held in India in October and November. 8 out of 10 teams have announced their squads for this mega event. Pakistan has also unveiled their 15-member team for the event.
There are 8 batters, 4 pace bowlers, and 3 quality spinners in the squad. While Iftikhar provides a part-time spin option, Shadab and Nawaz can swing the bat well down the order. Pakistan will begin its journey on October 6 against the Netherlands.