The world of fantasy cricket is something that has taken India by storm over the last half a decade or so. The likes of Dream11 and MyCircle 11, among many fantasy platforms, emerge as credible stops for cricket fanatics to win money by playing in their money leagues and contests.
However, creating a fantasy team requires some knowledge of the game in order for you to stand a chance of getting the most out of your team. It's because the outcome of your team is directly proportional to the performances of the players in your fantasy playing XI.
Hence, it is important you pick a good side, and we are here to assist you with exactly that. So without further ado, let's get into this and find out how you can make a fantasy cricket team.
How to Make a Fantasy Cricket Team?
There are many ways in which you can create your fantasy cricket team, but there are certain rules in place around which you'll have to structure your team.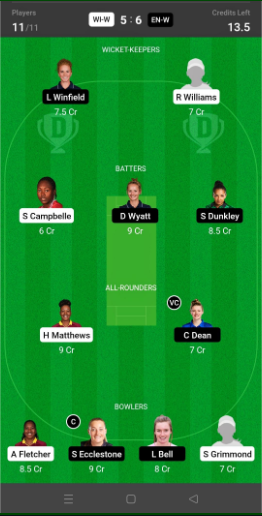 1. Rules
The first rule is that, in most of these fantasy platforms, the maximum credit cap is 100 points, with which one has to create a team of 11 players.
The second rule is that your team must consist of at least 3 batsmen, 3 bowlers, 1 all-rounder, and 1 wicket-keeper. Within this restriction, you can use n-number of permutations and combinations to create your best possible fantasy XI.
The third rule says you can pick a maximum of 7 players from one team and the remaining 4 from the other team.
The final rule says, your selected captain scores twice his original score (e.g. Total Points – 62 pts, For a captain, TP – 2×62 = 124 pts) while the vice-captain scores 1.5x his total points.
However, if any of your picked players don't start and you didn't make the changes within the deadline, whatever your team was just before the deadline gets locked in as your final team. Thus, being alert and proactive in cash leagues is very important for you to not lose money against your friends and other players.
2. Understanding The Role of Each Player In Your Fantasy Team
Ideally, the goal of the game for you is to pick a team where each player must be able to contribute enough to the overall setup of the team for you to score maximum points. Also, keeping an eye on the overall performance of a player over the last few games is paramount. Since their form leading up to that encounter is an important factor that should be taken into consideration.
Batsmen
The batsmen must be selected in a way that compliments the strengths and weaknesses of both batting units with respect to the pitch and the conditions in which the match is being played.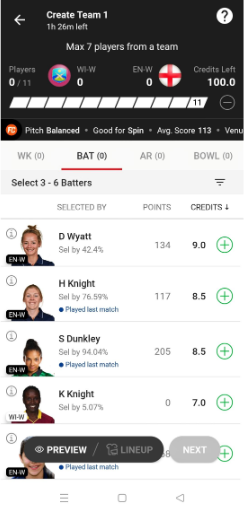 If it's a batting paradise, opt for batsmen who are batting in the top order for their respective teams and stack your team with more batsmen, whereas if it's a bowler-friendly wicket, it's better to back middle-order batsmen who are known for stabilizing the innings.
Bowlers
As far as bowlers are concerned, pick those who have wicket-taking ability rather than those with a conservative approach. This is because while they can get pumped around the ground, the wickets they take carry a lot of weight in terms of fantasy points.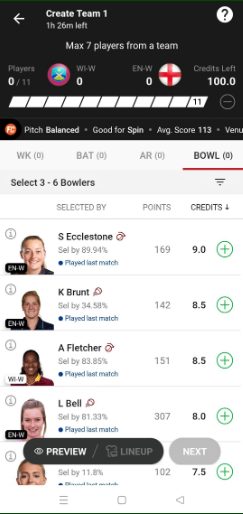 The likes of Yuzvendra Chahal, Harshal Patel, and Shardul Thakur are a few who get hit for a few sixes. However, they have this knack of producing wicket-taking deliveries, picking at least 2 wickets in a game on average, and thus giving you a higher chance of scoring more points.
All-rounders
Now, all-rounders are a bit tricky because they, more often than not, play to the death. Getting 10-15 deliveries at best to impact games with the bats while bowling the crucial change-up overs for their captains whenever called upon.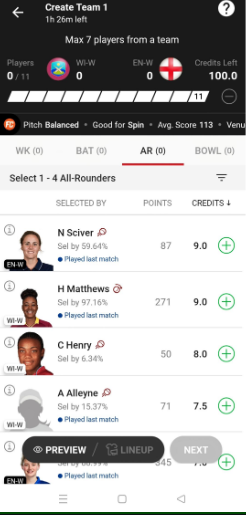 Hence it is important to pick all-rounders who contribute with either bat or ball on any given day. The likes of Ravindra Jadeja, Shakib Al Hasan, Andre Russell & Kieron Pollard have proven to be devastating proponents over the years as they won numerous games with both bat and ball for their teams.
Wicket-keepers
Wicket-keepers can play a vital role in your fantasy team because they can get you points for catches and stumpings as well as contributing with the bat. Besides, contrary to the past, wicket-keepers nowadays are much better at batsmanship than they've ever been.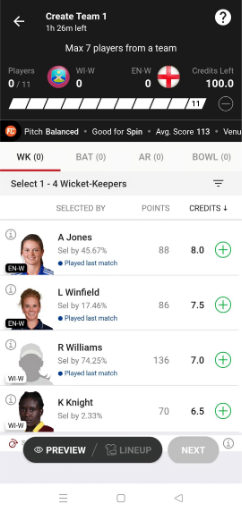 The Indian Premier League, for example, is blessed with a plethora of high-quality wicket-keeper batsmen, from the likes of Jos Butler and Quinton de Kock to some of our Indian players like KL Rahul, Rishabh Pant, and Dinesh Karthik, among many others.
Conclusion
The Supreme Court has deemed fantasy cricket legal, so there's no risk involved in it. However, since the element of money is involved here, people must spend time understanding fantasy cricket and its idiosyncrasies before spending money irresponsibly.
As far as its demand and popularity is concerned, just like cricket, it'll keep on spreading its wings throughout the country and perhaps even globally.
Frequently Asked Questions
1. Is fantasy cricket legal?
In August 2021, the Supreme Court said that fantasy sports have considerable skill and judgment and are, therefore, legal. The success of fantasy games depends on the user's knowledge, attention, and execution. As a result, success in fantasy sports is not dependent on probability.
2. Which sport is best for fantasy?
In India, cricket is the most followed sport. Hence, it could be easy to suggest cricket is the best. However, it's the sport you have the most interest in that'd be best suited for you.
3. Why is fantasy cricket so popular?
Cricket, in general, is the most loved sport in the country. Another key attraction for fans is their ability to be involved with each ball of the game, creating their own teams, and the factor of personal glory and jeopardy in play.