Since its inception in 2008, Kolkata Knight Riders has always unearthed great talents. Some new and young names have always attracted the cricket world, and some big names got associated with the franchise. Many players and captains have come and gone, but KKR remains one of the league's top franchises, with two IPL trophies.
Kolkata Knight Riders got most of its success under the captaincy of Gautam Gambhir. Though their journey has been high and low, they have never stopped surprising the crowd with their extravaganza. It's tough to choose the best batsman who played for Kolkata Knight Riders, but here we have listed the top 5 names for you:
1. Gautam Gambhir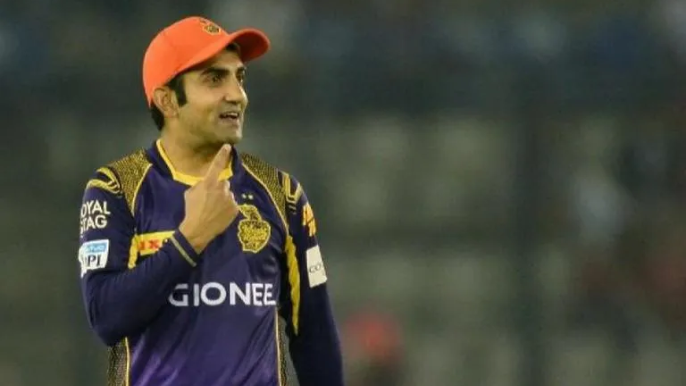 No doubt, the most successful captain of Kolkata Knight Riders and one of the most successful captains of IPL will have his name at the top of the list. Gautam Gambhir's role in KKR's success story is huge, indeed. When he took over the captaincy in 2015, there was a lot of pressure on him as there was controversy when Sourav Ganguly left the franchise. But Gambhir articulated the team around experience and new talents.
Gambhir has scored 3035 runs in total 108 games played for KKR at an average of 34.42. He is also the highest run scorer for the franchise in IPL. In one of the not so good 2013 IPL seasons, his three consecutive 50s made heads turn. But in 2014, he started the campaign with 0,0,1,1 and KKR, then went on a winning streak of 7 matches and ended up winning their second IPL trophy. So, there's no doubt why he tops the list of five best batsmen KKR ever had.
2. Robin Uthappa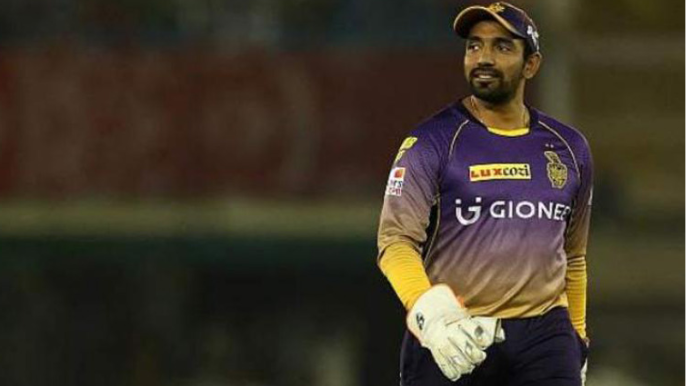 Robin Uthappa had one of his best time with willow, playing for Kolkata Knight Riders. He was in Orange Cap contention many times and has accepted his responsibility as wicketkeeper very well.
In his six years with the franchise, he scored 2439 runs in 84 matches. In 2014 he got the Orange Cap for scoring 660 runs in 16 games. In the beginning, he opened innings, but later he was sent to No.3 as KKR management went with explosive batting formula with Lynn and Narine.. But once Gill got in the picture in 2019, Uthappa was brought down to 7.
3. Yusuf Pathan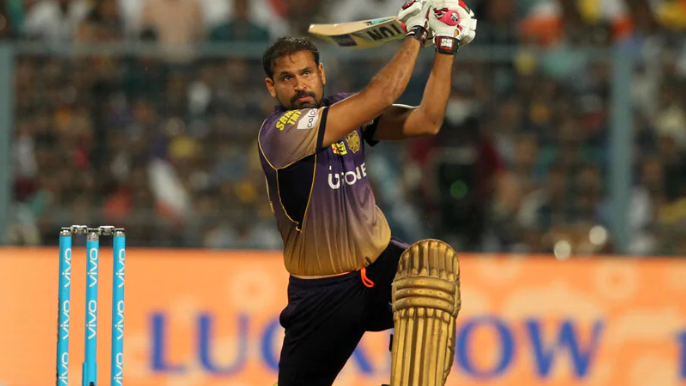 Yusuf Pathan is definitely a legend for Kolkata Knight Riders. If we keep aside the numbers, there have been matches and crunch situations where Yusuf has single-handedly led the Knights to victory. He has scored 1893 runs in 108 matches played at a strike rate of 138.37.
In the 2014 season, when KKR made a whole turnaround with 7 matches winning streak and ended with the trophy, Yusuf will forever be remembered for the SRH match for taking the team to the top two and being the player of the match.
4. Andre Russell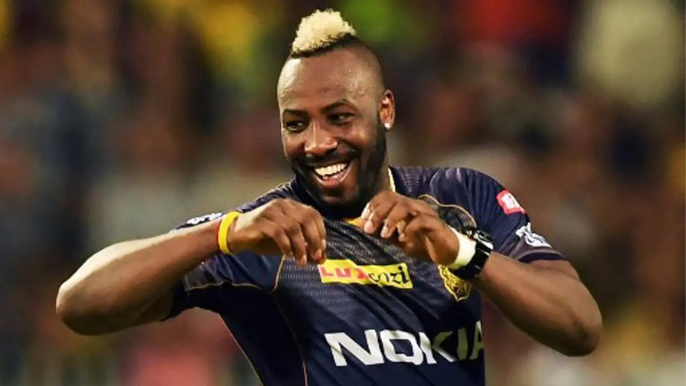 It will be a crime if Russell doesn't make it to the top five list of all-time best batsmen in the history of Kolkata Knight Riders. The West Indies all-rounder has been an asset for the team with both the ball and the bat and, no doubt has been the MVP for the team in many of his matches.
He has scored 1342 runs in 57 matches played for the franchise in total. His main role in the team is of a finisher, but he is more of an aggressive batsman known to play cameos for the Knights. Russell has also been an integral part of Trinbago Knight Riders, an extension of the franchise in the Caribbean Premier League. He was retained for 12 crores for the 2022 season of the knights, and he made it worth it by being the leading wicket-taker for the side and also scoring 335 runs.
5. Jacques Kallis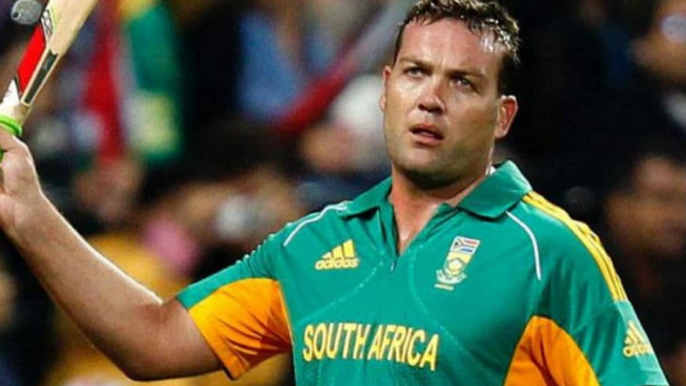 A known name in the world of cricket, Kallis has been a phenomenon, too, for the Kolkata Knight Riders. He scored 1156 runs in 54 matches played for Kolkata Knight Riders in Indian Premier League.
After his batting stint with the side, he was also appointed as head coach for the franchise in 2015, but the management parted ways with him in 2019, appointing Brendon McCullum as the head coach. Kallis no doubt makes his presence amongst the top 5 batsmen of all time in Kolkata Knight Riders History.
Conclusion
Kolkata Knight Riders have changed a lot since the 2022 mega auction and 2023 mini-auction. They have parted ways with Brendon McCullum, head coach, and appointed Chandrakant Pandit as a head coach, being the first ever franchise to appoint an Indian head coach. They also have a new captain, Shreyas Iyer leading them since 2022.
Two most shocking releases of the franchise before the 2022 mega auction have been their star players, Shubhman Gill and Rahul Tripathy.
In 2022 they have been in the seventh spot and will definitely look forward to gaining the top spots in the upcoming 2023 season. KKR had very few purse amounts heading to the 2023 mini-auction, and their highest buy was buying back Shakib Al Hassan into the squad for INR 1.5 crores. They also bought David Weise.