Asia Cup 2022 started on August 27 and concluded on September 11. Fans witness several eye-pleasing performances from players of all participating teams. Batting talent during Asia Cup 2022 was matchless, as the top three T20 batters in the world were part of this particular competition. Above all, some emerging batters impressed cricket gurus with their batsmanship. Here, we will focus on 10 exceptional batters who scored the most runs in Asia Cup 2022.
Without wasting further time, let's get started!
1. Muhammad Rizwan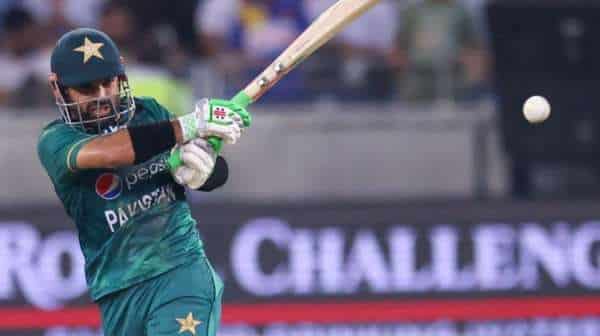 Pakistan wicket-keeper batter Muhammad Rizwan tops the list of batters who scored the most runs in Asia Cup 2022. He has been the most consistent batter in the T20 format since 2020, and he didn't fail to lead from the front during Asia Cup too. He scored 286 runs with an outstanding average of 56.20.
With Pakistan aceman Babar Azam out of touch, it was a must that Muhammad Rizwan should show solidity during the Asia Cup 2022. Although his strike rate was slightly lower (117.57), his anchor role allowed lower-order batters to express themselves during final overs. It was Rizwan's consistency that helped Pakistan reach their first Final of the Asia Cup since 2014.
2. Virat Kohli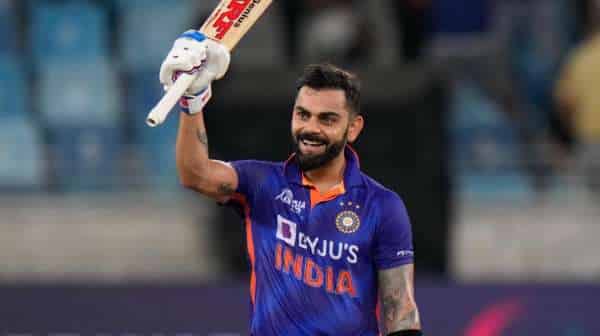 Asia Cup 2022 was a breakout tournament for chase-master Virat Kohli to return to his best. The former Indian skipper scored 276 runs at a healthy strike rate (147.59). His tournament best, i.e., 122, came against Afghanistan in the Super 4 round. It was Kohli's first-ever T20 International hundred.
He had the best average (92.00) in the competition and hit second most fours and sixes. Unfortunately, Kohli lacked good support from the other end, especially during essential encounters, and thus, India failed to reach the final. Nonetheless, the cricket world was satisfied as they found their old vintage Kohli!
3. Ibrahim Zadran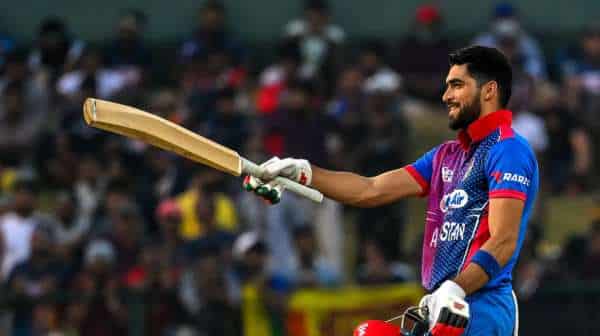 Afghanistan batter Ibrahim Zadran was the best-emerging player of the Asia Cup 2022. Ibrahim Zadran provided stability to the Afghani batting unit, and his consistent run of form made Afghanistan highly competitive. Ibrahim scored 196 runs and attained a brilliant average of 65.33.
Ibrahim's most noteworthy contribution (42* off 41 balls) came against Bangladesh in a winning cause that helped Afghanistan top their group. It was his first-ever senior team tournament, yet his maturity during batting showed how much of a promising cricketer he is!
4. Bhanuka Rajapaksa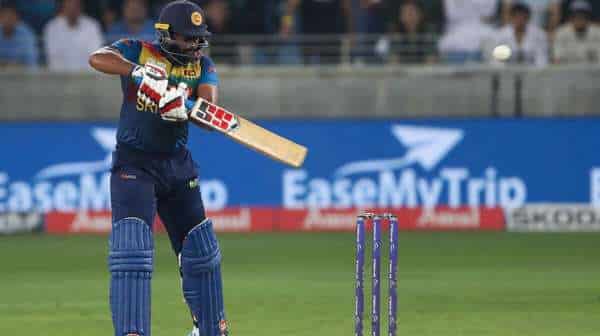 Impact players like Rajapaksa are big match players, so Sri Lanka kept playing him despite his poor form. Bhanuka Rajapaksa showed some promise throughout group stages and super 4 via his six-hitting abilities but failed to finish games for his side. Rajapaksa scored 191 runs at an impactful strike rate, i.e., 149.21.
But as they say: "Cometh the hour, cometh the man"! Rajapaksa lit up Asia Cup 2022 final with his breathtaking innings. During the final against Pakistan, Sri Lanka had lost 5 wickets for just 58 runs yet ended up with a total score of 170/6. Reason? Rajapaksa not out 71 runs off just 45 balls at a strike rate of 157.78. Sri Lanka went on to win that final, and Rajapaksa became the Man of the Final.
5. Pathum Nissanka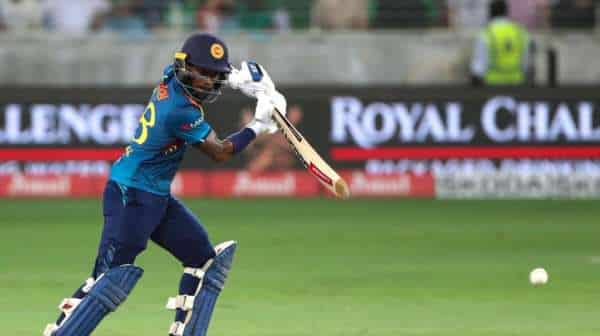 Emerging Sri Lanka opener Pathum Nissanka comes fifth in the list of the batters who scored the most runs in Asia Cup 2022. Nissanka made 173 runs at a good average of 34.60. His best (55* off 48) came against the world-class bowling attack of Pakistan while chasing 122 runs in harsh conditions. His side had lost two wickets quickly, but Nissanka showed great character at a young age.
Another significant knock (52 off 37) in a crucial Super 4 match against India highlights his excellent temperament.
6. Kusal Mendis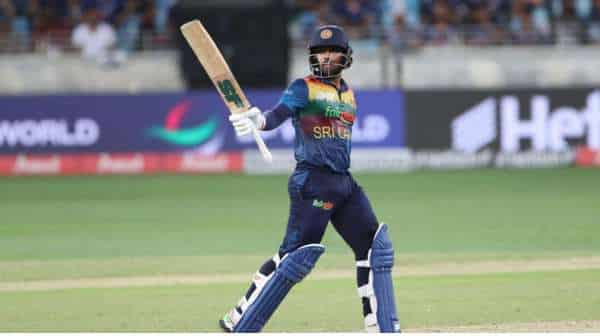 Extremely talented Kusal Mendis entered this tournament as an experienced Sri Lankan batter. So, expectations were much higher from Sri Lankan fans. Although he could have been more consistent throughout Asia Cup 2022, his experience was crucial to Sri Lanka's successful campaign.
His crucial knock of 57 off 37 balls at a swift strike rate of 154.05 against India during Super 4s brought a new belief in Sri Lanka's dugout after a miserable group stage performance. Sri Lanka chased 176 runs against a strong Afghanistan bowling unit, and Kusal scored a quick-fire 39 runs off just 19 balls in that Super 4 match.
7. Rahmanullah Gulbaz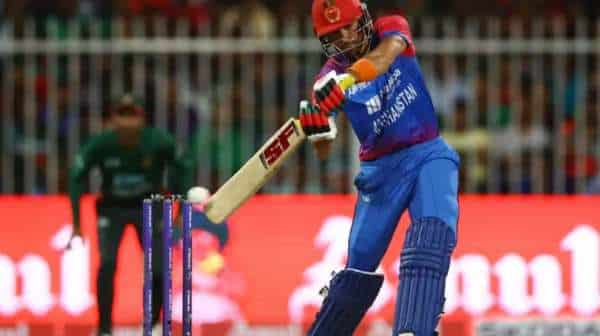 Explosive Afghanistan opener Rahmanullah Gulbaz provided his side with accelerated starts. Gulbaz's strike rate (163.44) was the hallmark of his match-winning abilities.
The quicker the bowler bowled at him, the longer it went into the stands.
Fearless, Gulbaz made 40 off just 18 balls in the tournament opener against Sri Lanka. This fiery knock included 4 sixes and 3 fours. Afghanistan quickly chased 106 runs in mere 10 overs in that match. Gulbaz became the only batter to win the Man of the Match award in a losing cause during Asia Cup 2022. He made 84 off 45 balls in that match against Sri Lanka.
8. Suryakumar Yadav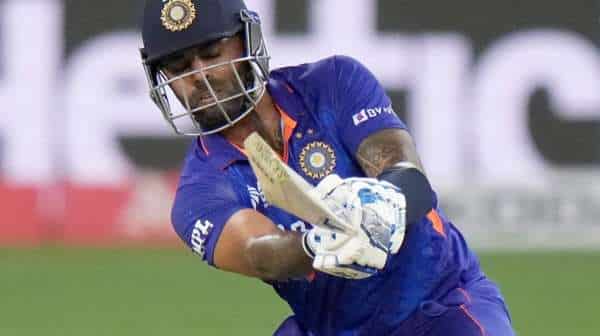 Suryakumar Yadav, commonly known as SKY, entered the tournament as the best T20 batter in the world. His 360-degree hitting ability made him the most impactful batter in the world. SKY scored 68 off just 26 balls in India's first game against Hong Kong. This quality knock included 6 fours and 6 sixes that were hit on all sides of the ground.
Alas! Yadav failed to carry his group stage form to later stages as India didn't make it to the final. One hundred thirty-nine runs are less to SKY's standards, yet his strike rate (163.52) entertained cricket fans who watched him live.
9. Rohit Sharma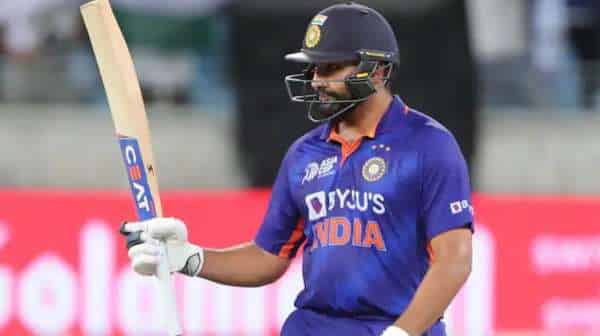 Indian captain Rohit Sharma comes second last in this 10 batters list who made the most runs in Asia Cup 2022. Hitman scored 133 runs in 4 innings at a healthy strike rate of 151.13. He wasn't at his best during the tournament but gave his side a few quick starts.
He fought a lone battle against Sri Lanka in a Super 4s encounter, where he made 72 runs to help his side get a respectable total. Rohit hit 8 gigantic sixes throughout the tournament.
10. KL Rahul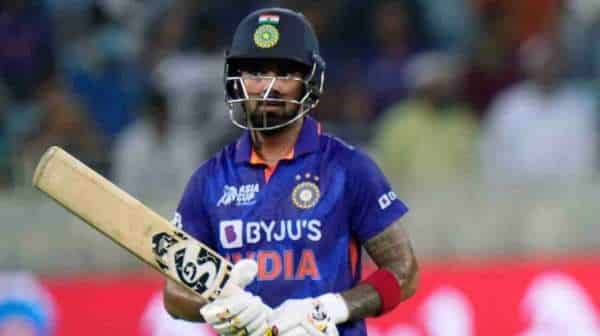 Stylish Indian opener KL Rahul scored 132 runs in the Asia Cup 2022. This wasn't the best tournament for him, yet his knocks were vital to India's success, especially the one during the Afghanistan match. Rahul scored 62 runs off 41 balls at a strike rate of 151.22 against the quality spin attack of Afghanistan.
He made some promising starts in the tournament but failed to convert them big, e.g., 28 off 20 against arch-rivals Pakistan during the Super 4 phase.
Final Words
Muhammad Rizwan leads the chart of 10 batters who scored the most runs in Asia Cup 2022. He is the solitary Pakistani batter on the list. Among the other 9 batters: 4 are from India, 3 are from Sri Lanka, and 2 are from Afghanistan.
Suryakumar Yadav and Rahmanullah Gulbaz have the best strike rate, while Virat Kohli's average is supreme. Gulbaz has hit the most sixes while Rizwan contributed towards the most fours. Virat Kohli scored the only hundred in the Asia Cup 2022.
List of 10 Batters With The Most Runs in Asia Cup 2022
Below is the list of 10 batters with the most runs in Asia Cup 2022:
| Batter Name | Country | Matches Played | Runs Scored | Average | Strike Rate | Highest Score | 50s | 100s |
| --- | --- | --- | --- | --- | --- | --- | --- | --- |
| Muhammad Rizwan | Pakistan | 6 | 281 | 56.2 | 117.57 | 78* | 3 | - |
| Virat Kohli | India | 5 | 276 | 92 | 147.59 | 122* | 2 | 1 |
| Ibrahim Zadran | Afghanistan | 5 | 196 | 65.33 | 104.25 | 64* | 1 | - |
| Bhanuka Rajapaksa | Sri Lanka | 6 | 191 | 47.75 | 149.21 | 71* | 1 | - |
| Pathum Nissanka | Sri Lanka | 6 | 173 | 34.6 | 115.33 | 55* | 2 | - |
| Kusal Mendis | Sri Lanka | 6 | 155 | 25.83 | 156.56 | 60 | 2 | - |
| Rahmanullah Gulbaz | Afghanistan | 5 | 152 | 30.4 | 163.44 | 84 | 1 | - |
| Suryakumar Yadav | India | 5 | 139 | 34.75 | 163.52 | 68* | 1 | - |
| Rohit Sharma | India | 4 | 133 | 33.25 | 151.13 | 72 | 1 | - |
| KL Rahul | India | 5 | 132 | 26.4 | 122.22 | 62 | 1 | - |