IPL has all its glory from the nail-biting matches it always produces. Some matches always keep etched in our memories about the magnitude of their grandeur, some unforgettable individual performances, some record-breaking numbers but most importantly, passion for winning and thrillers that have kept us on the edge of our sit.
Kolkata Knight Riders are considered among the top franchises of the Indian Premier League. The two-time league winners had topsy-turvy rides all the years with dramatic last-match qualification to playoffs or losing playoffs a few times with Sunrisers Hyderabad Winning. After Ganguly's departure and amongst many controversies over the management's bold decisions, Gautam Gambhir's new KKR team came in like a fireball, and they won the 2012 and 2014 seasons under him. But there have been a few matches that the super fans will forever remember.
We list here today the top five Kolkata Knight Riders Matches:
1. KKR vs. Punjab Kings 2008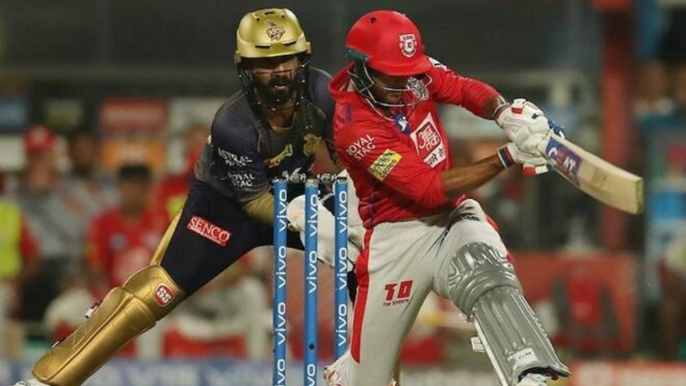 The first season of IPL for Kolkata Knight Riders started on a high note. A star-struck team paved its way through, but not enough to make it to playoffs. But the match against Punjab Kings, the last one of the season, was a total thriller. Kolkata Knight Rider's bowling unit wasn't in the best shape, and their star players, namely Brendon McCullum and Shoaib Akhtar, were missing from the game.
But the limelight of the match was taken by Ganguly and Umar Gul. In the 175-run chase, their partnership was what made the match memorable for every KKR fan, from a no-win situation to victory. Ganguly played his best innings in the purple and gold jersey, preferably staying 86, not out in 53 balls. Irfan Pathan was the last over bowler coming to defend 15 runs. Ganguly hit 2 sixes in the first two balls and then scored 2 and took a run in the last ball, giving Knights a victory. Thus this game is definitely one of the best Kolkata Knight Riders matches ever.
2. Qualifier 1 vs. Delhi Daredevils, 2012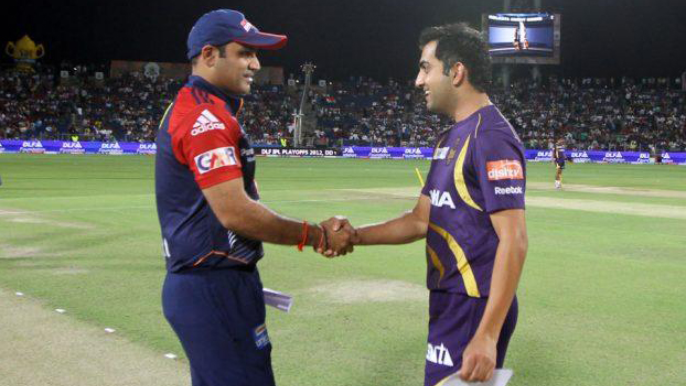 The most memorable season for the Knights was the season of winning the silverware, and it started with a thriller of a qualifier game. Jacque Kallis, Gautam Gambhir, and Brendon Mccullum all fell before 30 on boards creating pressure on the middle order to put up a good total to defend. Kolkata Knight Riders were 106 for 4 wickets with 4 overs to go, but Yusuf Pathan and Lakshmi Ratan Shukla came to the rescue with their willow thrashing 24 runs in 11 balls.
Yusuf Pathan smashed 2 sixes to Varun Aaron in the final over of the first innings. With 162 on board, the knights had something to defend. Shakib Al Hasan took the hopes to rise by dismissing Warner early. Narine, Balaji, and Kallis bowled superbly, and Kolkata won the game in the penultimate over when Ross Taylor was dismissed. What a match it was!
3. KKR vs. Sunrisers Hyderabad, 2014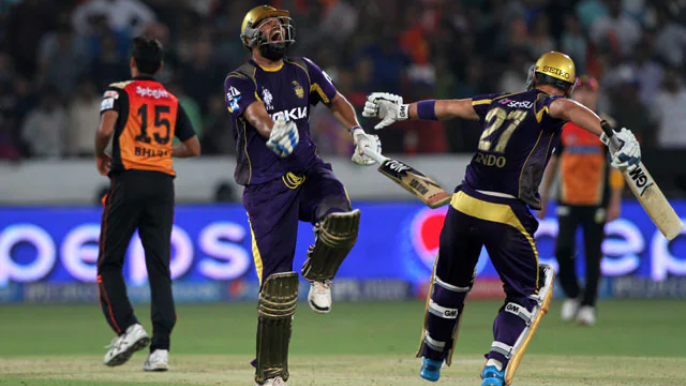 If you are a Kolkata Knight Riders fan, you will never forget this game. Knight Riders had to win the game within 15.2 overs in order to make it to the top two. The target was 161, and the protagonist of the story was Yusuf Pathan. He scored 72 off 22 deliveries to make KKR win and advance to the top two spots of the table.
In the 11th over, he hit Rasool for two sixes and two fours, and the next one from Karn Sharma also saw two sixes phenomena. But with 45 needed off 20 deliveries, the 13th over by Steyn was a massacre. Though Pathan got out, Kolkata needed 8 more to win. The crowd couldn't justify what they had just seen, and Yusuf played the best innings of his life.
4. KKR vs Kings XI Punjab, 2018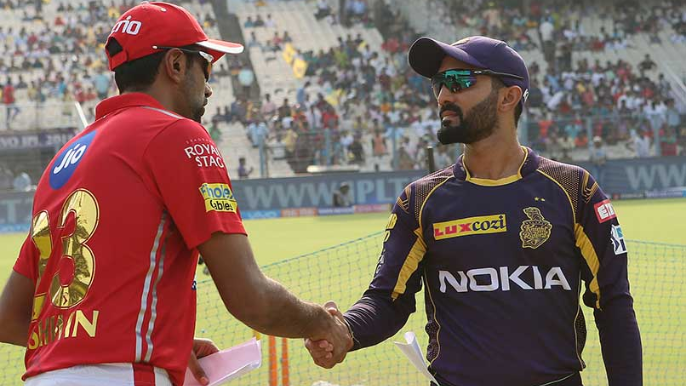 Some cricket critics and IPL fans and mostly Kolkata Knight Riders fan, can never decipher the mystery of how Sunil Narine and Chris Lynn was an instant opening partnership hit, mostly how IPL invented the fact that other than being a mystery bowler, Narine could be a power hitting batsman.
Narine batted till the 12th over, scoring 75 runs. Tye, Ashwin, and Axar Patel were dethroned by explosive KKR batting. Russell scored 31 off 14 deliveries, and Dinesh Karthik scored a half-ton in just 23 deliveries. At the end of the first innings, KKR had 245 runs on board which is the fourth-highest IPL total of all time. In the second innings, KL Rahul gave Punjab a flying start, but with Russell and Prasidh Krisha's bowling performance, they had to lose with 31 runs to spare. This was definitely one of the most high-voltage matches of KKR.
5. KKR vs. Mumbai Indians 2019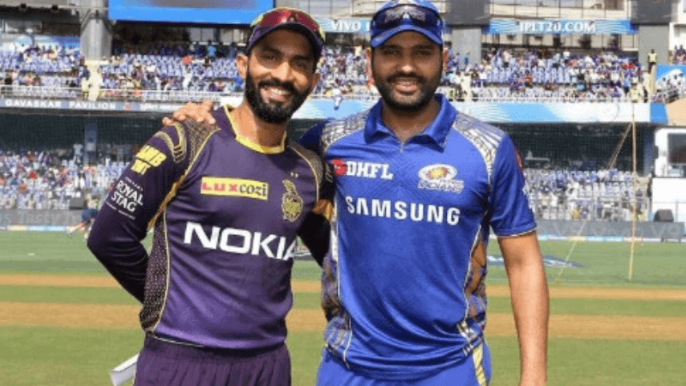 Kolkata Knight Riders vs. Mumbai Indians have always been the power voltage shows that all IPL fans wait for. Mumbai Indians always had the upper hand on KKR, winning the most Head to Head games. KKR has never won a game against Mumbai, so the fact that this game marked the occasion KKR broke Mumbai's winning streak is a thing in itself that made the match memorable.
More so, Shubhman Gill gave his best performance in IPL that helped KKR to register a good foundation of 97 runs in 10 overs. Russell upgraded up the order, and he scored 80 taking KKR's total to 232. It wasn't an easy total to chase, but Hardik Pandya turned all stones, scoring 90 runs at a point where Mumbai winning looked easy, but in the 18th over, his dismissal manifested KKR's first-ever win against Mumbai Indians. Russell was the MVP of the game with 80 runs and 2 wickets, giving 25 runs in four overs. There's no way any KKR superfan could forget this match in their lifetime!