There have been many clashes on the cricket pitch, but few rivalries stir up as much fervor and fury as the matches between India and Pakistan. The journey of Rohit Sharma vs Pakistan stands out as a tale of incredible highs and lows in the middle of this intense competition.
Fans on both sides of the border have been fascinated by Rohit's cricketing voyage versus Pakistan, which has taken them on an emotional rollercoaster of exhilarating centuries and crushing defeats.
Let's relive all those mesmerizing Hitman's innings against Pakistan!
Overall Stats Preview Against Pakistan
Indian team's current captain, Rohit Sharma, has participated in 18 ODI matches that were played against Pakistan. He made 787 runs at a wonderful average of 49.19. Rohit has registered 7 fifties and 2 tons during these 18 ODI matches.
The lows of Rohit Sharma vs Pakistan journey is mostly related to his T20 stats against Pakistan. In T20Is, Rohit struggled against Pakistan's world-class bowling attack.
He has scored only 114 runs in 10 innings at a low average (14.25). His strike rate (118.75) is also much more ordinary compared to his stature as a hard-hitting batter.
Rohit Sharma vs Pakistan in Bilateral Series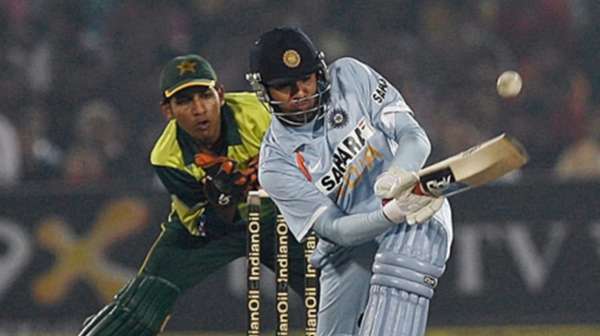 Rohit Sharma took part in two Bilateral series against Pakistan. He impressed the cricket gurus when he first met Pakistan during the 2007 ODI series in India. A young amateur, Rohit played a decent knock (52 off 61 balls) against the world-class Pakistan bowling attack.
The struggling story of Rohit Sharma vs Pakistan left-arm pacers started in the ODI series of 2012-13. Pakistan's left-arm quick in red-hot form, Junaid Khan, took his wicket as he scored a mere 4 runs.
Likewise, Rohit Sharma vs Pakistan encounters happened twice during the India vs. Pakistan T20 series in 2012. He was run out on one occasion and scored 4* off 2 balls in the other match.
Rohit Sharma vs Pakistan in ICC ODI Events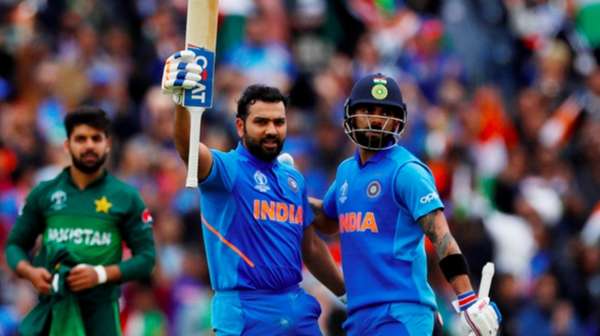 Rohit Sharma vs Pakistan's encounters in ICC ODI Events always had its unique flair and charisma that lit up India vs. Pakistan matches. For Pakistani bowlers, it was a huge task to take Rohit's wicket early on because they knew if Rohit survived the first spell, he would be able to play his effortless, natural, aggressive game.
Rohit faced Pakistan in three ICC Champions Trophy matches. Although his 18 runs off 32 balls in the ICC Champions Trophy 2013 Group B encounter were mediocre to his standards, they were enough for India to get a comfortable win, chasing a mere 166 in 40 overs.
He scored 91 runs off 119 balls during the Group B encounter in ICC Champions Trophy 2017. However, Rohit was out on a duck in the all-important ICC Champions Trophy 2017 Final, which Pakistan won comprehensively by 180 runs.
Even today, cricket fans embrace the beast version of Rohit Sharma during World Cup 2019, where he broke many records. The foundation of this record-breaking campaign started against arch-rivals Pakistan.
Rohit took Pakistani bowlers to the cleaners as his special innings of 140 runs took just 113 balls. He hit 14 fours and 3 sixes while batting at an outstanding strike rate (123.89). This also is his highest ODI individual score against Pakistan.
Rohit Sharma vs. Pakistan in T20 World Cups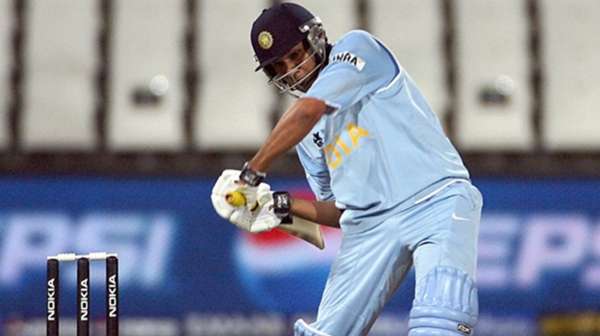 The T20 World Cup campaign of Rohit Sharma vs Pakistan is much like "a Hero to a Zero" journey. A young Rohit fearlessly outshined Pakistani bowlers in the final of the T20 World Cup 2007.
It was his quick-fire of 30 runs off 16 runs that helped India set a respectful total. Pakistan lost that final by 5 runs, and it was Rohit's innings that made the clear difference. Since then, Hitman failed to carry such form during later encounters.
In the next three T20 World Cup meetings against Pakistan, he made a collective score of 38 runs in 39 balls. Rohit was vulnerable to the first spell swing bowling of the Pakistan pace attack and was out cheaply.
Rohit Sharma vs Pakistan in Asia Cups
The highlight of Rohit Sharma's career is truly depicted through his Asia Cup career. Since 2008, there have been 9 ODI Asia Cup and 3 T20I Asia Cup meetings of Rohit Sharma vs. Pakistan.
During ODI Asia Cup matches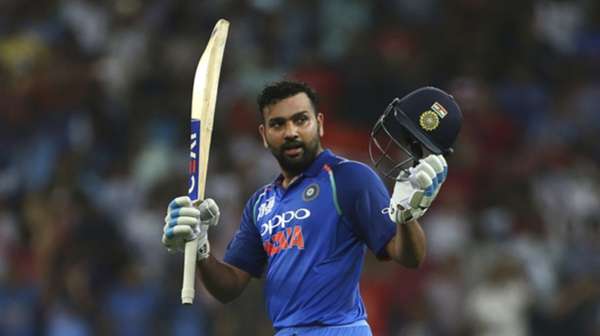 Rohit Sharma played a true captain's knock against Pakistan in Asia Cup 2018. His praiseworthy innings of 111* off 119 balls helped India register a comfortable win. Team India chased a target of 238 in just 39.3 overs while losing only a wicket.
Some other important knocks of the Hitman are 58 off 71 balls in Asia Cup 2008, 68 off 83 balls in Asia Cup 2012, 56 off 58 in Asia Cup 2014, 52 off 39 balls in Asia Cup 2018, and 56 off 49 balls in Asia Cup 2023.
During T20I Asia Cup matches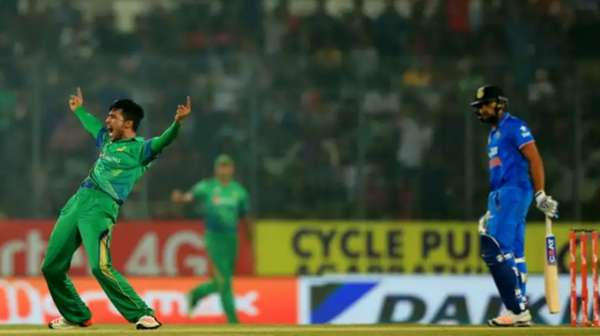 Despite having strong stats during ODI Asia Cup matches against Pakistan, Rohit Sharma wasn't able to stand tall in T20Is. He got out on a duck in the T20I Asia Cup 2016 while having a below-par strike rate (66.67) during the Group A match against Pakistan in the T20 Asia Cup 2022.
The only good innings he played was in a Super 4s encounter against Pakistan at T20 Asia Cup 2022. His aggressive 28 runs off 16 balls ( Strike rate of 175) set the platform for the middle-order batters to take their team to a fighting total.
Closing Remarks
The journey Rohit Sharma endured against Pakistan symbolizes what sports are all about an exciting adventure filled with highs and lows. The story of one of the most storied cricketing rivalries has been shaped by Rohit's encounters with Pakistan. It included both amazing centuries that cemented his name in cricket history and moments of hopelessness and sadness.
One thing is certain: Rohit Sharma's journey vs Pakistan will continue to be inscribed in the archives of cricketing legend. The fans are now eagerly anticipating the next chapter in this fascinating narrative.