Left-arm pacers are always a tough opponent for the opposition. Their away-going angle poses a different challenge to the right-handed batsmen. But the finest left-arm pacers are able to bring the ball back into the right-hander. If they can swing the ball into the right-hander at pace, then they become a priceless asset. Such fast bowlers are rare, and two of them are Trent Boult and Mitchell Starc.
Let's do a bowling statistical analysis of the two quality fast bowlers.
Bowling Styles and Methodology
Mitchell Starc always banks on his extra pace to trouble the batters. He holds the record for bowling the fastest spell in Test cricket. His fastest delivery in International cricket is 160.4 kph. But Starc is not just about pace, as it's just one aspect of his bowling. If there's any swing on offer, he swings the ball sharply into the right-hander and away from the left-hander. That's where he picks plenty of wickets.
However, the Aussie is at his absolute best when there's any reverse swing on offer. He comes over the wicket to the right-hander, angles the ball in, and swings it away. That certainly is the toughest angle of Starc to negotiate. If a flat deck is offering nothing to the bowlers, Starc takes the pitch out of the equation and goes for the yorker. He has picked dozens of wickets with his deadly yorker.
On the other hand, Trent Boult is essentially a swing bowler. He is most known for bowling the rapid inswingers to the right-handers with the new ball. He can also swing the ball the other way, and the majority of his wickets are with the new ball. Once the ball gets old, he tries to get some reverse swing.
But it's certainly not the best area of his game. He also looks to vary his pace and bowl the cutters into the pitch in white ball cricket. In death overs, he looks to bowl as many yorkers as he can. At times, he brings out the slower ball as well.
Performance Comparison in Test Cricket
After making his debut in 2011, Starc has played 77 Test matches till now. After bowling more than 15,000 balls, he has taken 306 wickets in 147 innings. His Test career includes 14 five-fors and 2 ten-fors. His economy rate is 3.3, and he picks a wicket every 50 balls. His best figures in an innings are 6 for 50, while 11 for 94 is his best bowling performance in a match.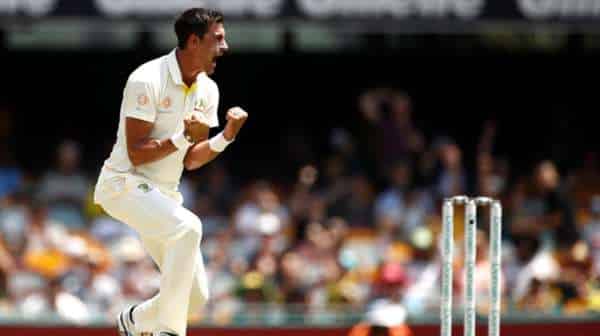 Like Starc, Boult also made his first Test appearance in 2011. Now, he has got 317 Test wickets against his name in 78 matches. He has delivered more than 17,000 balls in the format. He has ten 5-fers and a maiden 10-fer in 149 innings. His economy rate is exactly 3, and he sends one batter back to the pavilion after almost every 55 balls. 6 for 30 and 10 for 80 are his best bowling performances in an innings and a match, respectively.
The wickets-to-inning ratio of Mitchell Starc in the oldest format of cricket is 2.08. The same ratio for Trent Boult is 2.13. Boult also has a slightly better economy rate, but Starc has an edge in terms of the strike rate. It's hard to decide, but the Kiwi is marginally ahead of the Aussie in Test cricket.
Performance Comparison in ODIs
Boult's first ODI match was in 2012. His 99 matches in the format have brought him 187 wickets. He concedes runs at an economy rate of 4.93 and strikes once in about every 29 balls. His career includes five 5-wicket-hauls with a best of 7 for 34.
Starc's maiden One Day International was way back in 2010. He has played 110 ODIs now and bagged 219 wickets. He has picked nine 5-fers in the format, and his best bowling figures read 6 for 28. He picks a wicket in almost every 26 balls in the 50-overs format. The fast bowler goes for 5.11 runs per over in ODI cricket.
If we calculate the wickets-to-innings ratio of Boult, it comes out to be 1.89. In comparison, Starc takes almost 2 wickets every game. The Australian is also better when it comes to the strike rate. But the New Zealand pacer is fairly better in terms of the economy. It's tough to say who is better as per this data.
However, there's also something else that we should consider. Starc was the highest wicket-taker in the 2015 and 2019 ODI World Cup. He was probably the most important player in Australia's World Cup-winning campaign in 2015. Boult also played a vital role in taking his team to the finals of both these World Cups. However, he couldn't carry them over the line on either occasion.
Therefore, one has to admit that Mitchell Starc is a better bowler as compared to Trent Boult in the ODI format.
Performance Comparison in T20Is
The Aussie has never been a regular member of his national team's T20 setup. It's because he is used cautiously and kept fresh for the important series. After making his debut in 2012, he has featured in only 58 T20Is till now. At an economy rate of 7.63, he has taken 73 wickets. His best T20I spell had the figures of 4 for 20, and he strikes once in every 3 overs.
The Kiwi made his T20 International debut in 2013. He has played 55 matches in the format to pick 74 wickets. His economy rate is 7.86, and he gets a wicket almost every 17 balls. His best bowling figures in the shortest format are 4 for 13.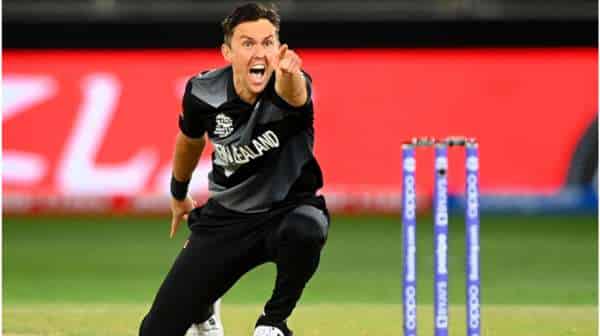 The wickets to innings ratio of Starc and Boult is 1.26 and 1.34, respectively. The former is a little better in terms of economy, but the latter has a better strike rate. With little margin, Trent Boult comes out better in T20 Internationals.
Performance Comparison in IPL
Boult made his IPL debut in 2015 and has played 9 seasons now. He has got 104 wickets in 87 matches. His economy rate is 8.28, and he strikes once in every 19.16 balls. His best bowling figures in the league are 4 for 18.
You may be surprised to know that Starc has featured in only 2 IPL seasons till now. He represented the Royal Challengers Bangalore in the 2014 and 2015 editions. He picked up 34 wickets in 27 matches while going at 7.17 runs per over. He took a wicket every 17 balls, and his best bowling figures were 4 for 15.
Even though Starc's stats look better, he has played only 2 seasons. In contrast, Boult has been a part of 9 editions and has consistently performed well. That's why the New Zealand fast bowler is the better bowler in the Indian Premier League.
Mitchell Starc vs. Trent Boult: Who is Better?
Mitchell Starc certainly has done better in One Day Internationals. But Trent Boult's performances in Tests and T20Is were more effective. Overall, Boult has to be declared the better of the two. Anyhow, Starc is a champion fast bowler, and his match-winning ability is way beyond stats and comparisons.